Would Kim Kardashian Still Have Been Famous Without Her Family By Her Side?
Over the years, reality TV personality Kim Kardashian has built a billion-dollar personal brand.
The Keeping Up with the Kardashians celebrity first achieved notoriety with her leaked sex tape, and she quickly spun those initial media headlines into numerous reality TV ventures, sponsored advertising, and corporate partnerships. Yet Kardashian isn't alone in the spotlight, sharing her so-called "momager" Kris Jenner with her sisters Kourtney, Kim and Khloé, and her half-siblings Kendall and Kylie Jenner. With their eponymous reality show coming to an end on the E! network, fans are now curious to know if Kardashian could have achieved the same level of success without the entire Kardashian clan behind her.
'Keeping Up with the Kardashians' was always supposed to be about more than Kim Kardashian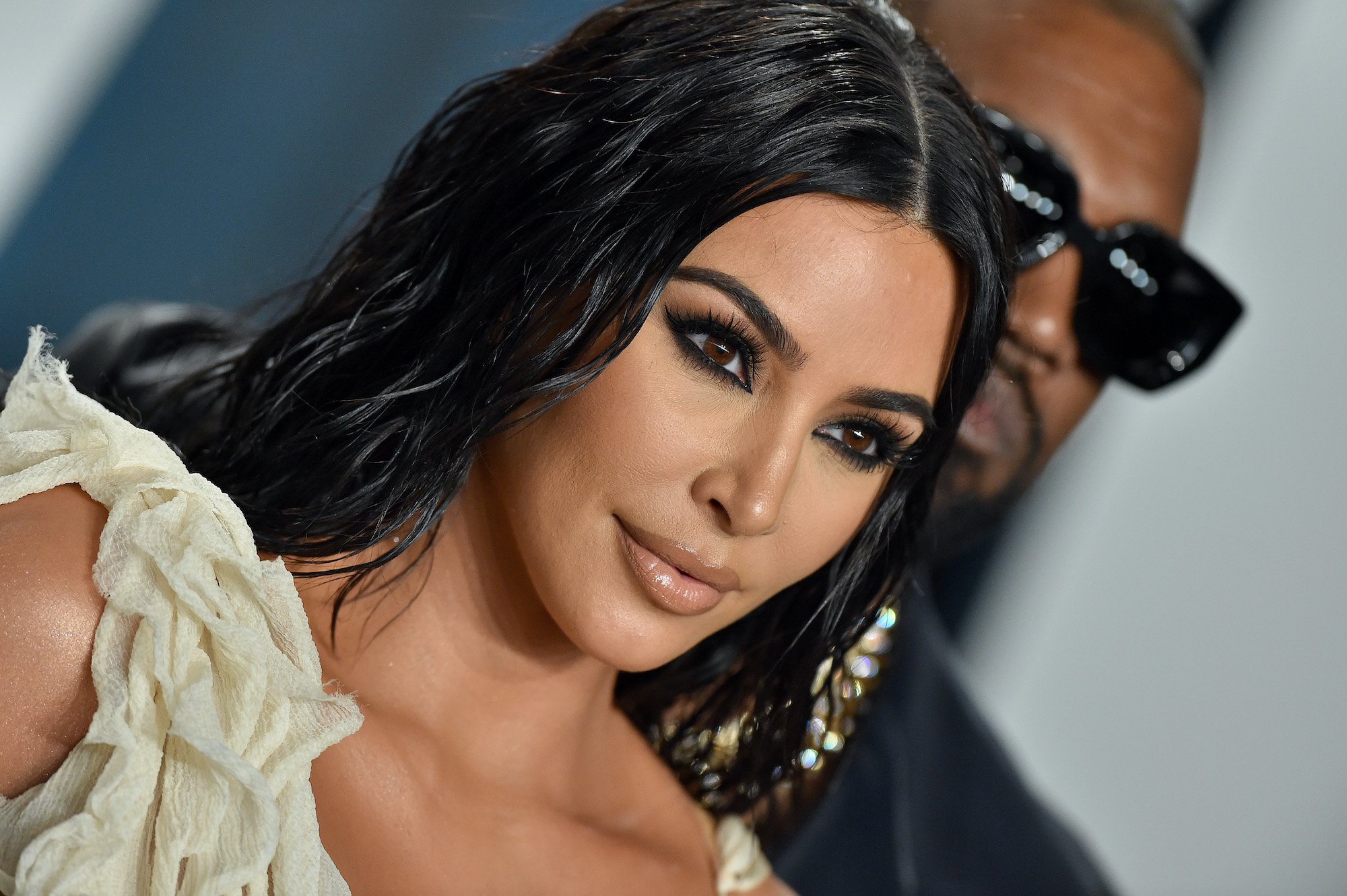 From its very beginning, E!'s reality TV series was a well-calculated media play by the family's matriarch to capitalize off of Kim's controversial public life. While Kim might have been the one that the tabloids were talking about at the time, Keeping Up with the Kardashians was always supposed to be about the entire family.
"Ryan Seacrest and I met…when I pitched him our show and he happened to be searching for a family for a new reality series," says Kris Jenner, as quoted by Honey Celebrity. "I'm pretty sure after five minutes of stepping inside the house that he knew our family dynamic would keep people hooked for an entire season."
In her book Kris Jenner…And All Things Kardashian, Jenner elaborates further: "I started to look at our careers like pieces on a chessboard. Every day, I woke up and walked into my office and asked myself, 'What move do you need to make today?' It was very calculated. My business decisions and strategies were very intentional, definite and planned to the nth degree."
Fans debate if Kardashian would be famous without her entire family
"If Kim was an only child, would she have the same level of fame?" asked Redditor cakeXeffloresence recently on the Keeping Up with the Kardashians Reddit page. "Kim was the reason they were able to get the show and the most well known."
"Not too sure, a lot of what was interesting when the show started was the dynamic with her siblings," replied the user MajorInsanity. "I think she would have been somewhat famous but I'm not sure the show would have took off."
Others argued that the show would not have been launched if it wasn't for Kim, but that it was her siblings that took the entire family to where they are today. "I think she definitely would have been famous," theorized Reddit user SlicknSlyy. "I don't think she would have reached the same level of fame she has now without her family. She put them on, but they helped keep her afloat. The family is what made the show. Without them, I think she would have married someone rich and famous and had her own little reality show like one of the basketball wives or something of that nature."
The Kardashian-Jenner sisters continue to leverage each other to build more publicity and wealth
It isn't just on Keeping Up with the Kardashians that audiences see the Kardashian and Jenner sisters using each other to generate publicity, build media hype, and create more fame.
The sisters have also extended that beyond the television set. Back in the mid-2000s, Kourtney, Kim and Khloé opened their first joint business, reports People. Today, the sisters often cross-promote their brands. For example, Kim's company KKW Fragrance launched a perfume scent inspired by each of her sisters, and Kylie Jenner modeled for Kim's fashion brand SKIMS.
With millions of social media followers between them, it's no longer about who first made the Kardashian name famous, but about how each of the Kardashians and Jenners use each other's reach to expand the reality TV empire that they collectively built.
RELATED: Which Kardashian-Jenner Sister Is the Least Popular on Instagram?