You Would Never Guess These 10 Celebrities Age by Looking at Them
These 10 celebrities seem to have found the fountain of youth and you won't believe their ages.
Here's Hollywood's biggest enigma: the older celebrities don't like saying their age while the young ones try so hard to be seen as adults. Age is nothing but a number, but the clock seems to be counting backward for some celebrities. 
If you've ever looked at a celebrity and thought, "Wow! They look the same as they did 2 decades ago." you're not alone. Here are 10 celebrities that don't seem to age! 
1. Dolly Parton (75)
It's hard to believe that this American singer / songwriter was born in 1946. Who would have ever thought! She doesn't look a day over 50, and her energy levels are always high.
People Magazine got an exclusive look into an interview Parton did with mogul Oprah Winfrey in 2020 where the country singer mentioned that she doesn't measure her life in numbers. She also said that she doesn't have time to grow old because she can't stop long enough for her body to age. 
2. Gwen Stefani (51)
This pop star has hit the 50-year mark, but she looks exactly as she did when she was just the lead singer for No Doubt.
She is now a mother of three and has added fashion designer, record producer, and voice actor to her portfolio. Stefani was also a judge on The Voice and is also the global brand ambassador for Revlon. 
3. Halle Berry (54)
This American actor has graced the screens since 1986 when she came up 6th during the Miss World pageant.
It's hard to believe that Berry is already 56, but numbers don't lie. Could the former Catwoman have anti-aging powers? 
4. Keanu Reeves (56)
Keanu Reeves may seem a little bit scruffier than he did when he was lead in The Matrix films, but he doesn't seem to age at all.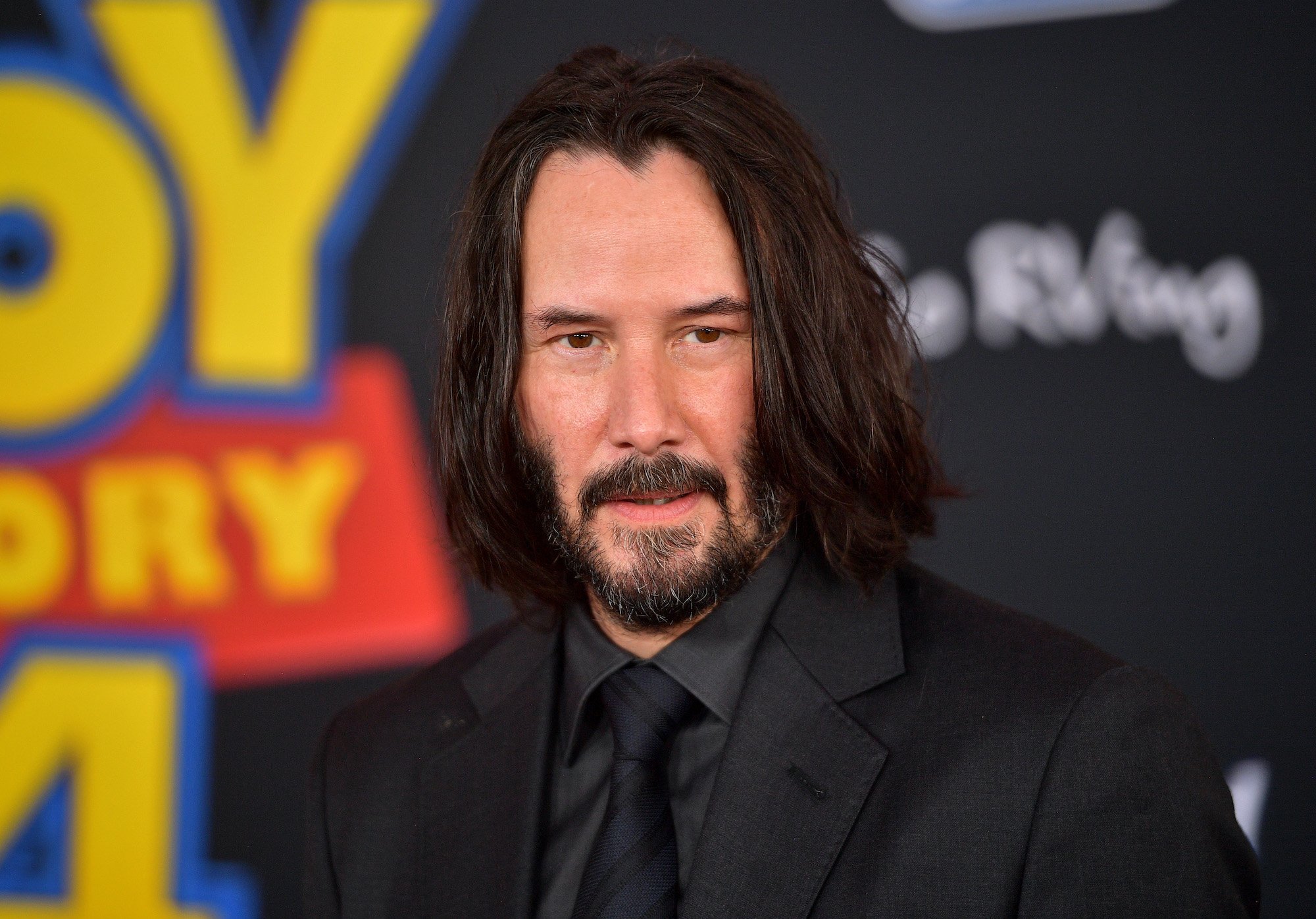 The John Wick star, however, stated in an interview with CTV that even though he's not visibly aged, he struggled with hitting his '40s. He called it a "classic meltdown" that was accompanied by an existential crisis. 
5. Samuel L. Jackson (72)
Could Samuel L. Jackson be immortal? He's a whopping 72 years and looks exactly as he did, if not better, when he played his first movie, Together for Days, in 1972.
In the recent Captain Marvel movie, he was de-aged, and even though he had a youthful look, there wasn't much of a difference. 
6. Tom Cruise (59)
If you've watched the Mission Impossible films, then you'll agree that Tom Cruise has refused to age.
He certainly doesn't look like he's about to turn 60. There's been a long-running joke that says Cruise looks too good for his age, and it might just be true.
7. Sandra Bullock (56)
How does Sandra Bullock look exactly as she did in the early 2000s?
Unlike most Hollywood stars, this actor became famous relatively late (in her '30s), but 26 years of fame don't look bad on her. Maybe it is possible to stop the clock of aging after all.
8. Nichole Kidman (54)
Nicole Kidman seems to have age-defying skin.
While it is clear that she has grown older, she doesn't look anything over 30. She is still youthful and radiant, and she often attributes this to the regular use of sunscreen.
9. Kanye West (44)
Kanye West is a rap god, and despite being in his '40s, he has managed to maintain his youthful look.
The now ex-husband to Kim Kardashian has 4 kids, but the dad bod hasn't caught up with him.
10. Jennifer Lopez (51)
If the fountain of youth exists, then Jennifer Lopez has definitely found it. This singer/actor doesn't look a day over 30. She has great hair, amazing skin, and a super hot body. Lopez claims that her secret is healthy living.
Lopez said, "avoid smoking & drinking, eat your vegetables and get enough rest … you might just unlock the anti-aging secret."