Would 'RHOBH' Star Lisa Rinna Ever Return to 'Days of Our Lives'?
Lisa Rinna has been a star on Bravo's hit reality series Real Housewives of Beverly Hills since 2014, but she is also well-known for her stint on the soap opera Days of Our Lives. Rinna starred as Billie Reed on the series starting in 1992, reprising the role as recently as 2018. What are the chances that Rinna will ever return to Days of Our Lives?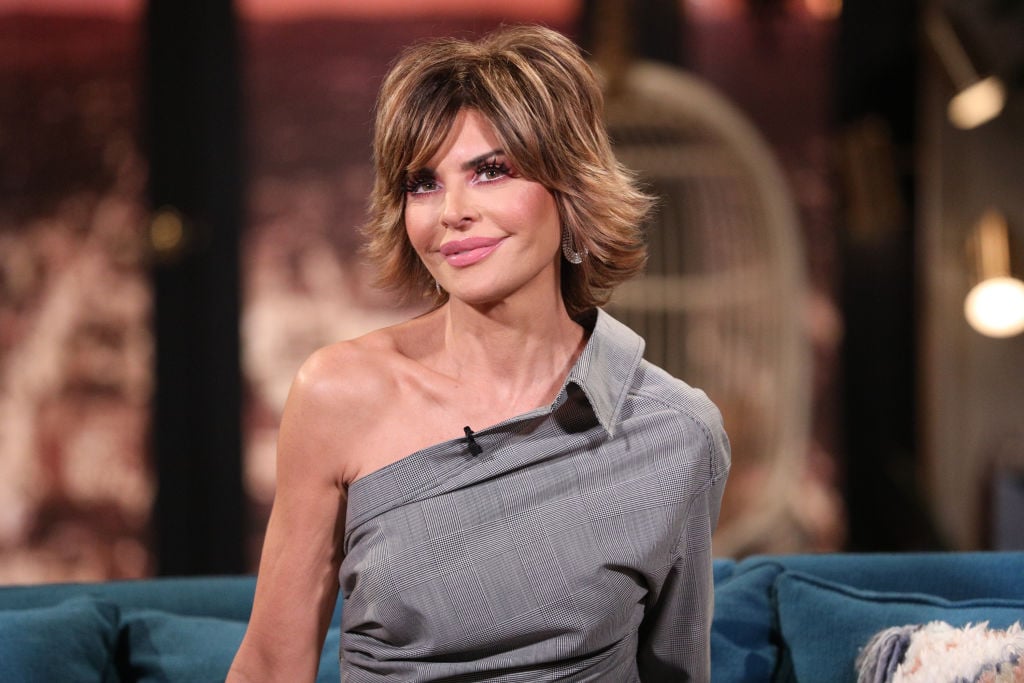 Rinna returns to 'Days of Our Lives'
Rinna landed a part on DOOL way back in 1992. She departed a few seasons later but has appeared on the show several times since then. This includes a cameo in the early 2000s and one in 2012.
In 2018, NBC announced that Rinna was returning as Billie Reed. According to Entertainment Weekly, the last time fans saw Reed in action was when Billie moved away from Salem after taking a job in Europe.
Lisa Rinna's cameo in 2018 only spanned a few episodes. Luckily, the series left her character's story open, so there is definitely a chance that Rinna reprises the role at some point in the future.
For now, Rinna is busy promoting the new season of RHOBH. The reality star has been a part of RHOBH since season 5 and is showing no signs of slowing down.
Will Lisa Rinna go back to 'Day of Our Lives' again?
While the door is certainly open for Rinna to return to DOOL, it is unclear if she will ever agree to reprise the role. The only thing we know for certain is that Rinna was very happy about her last appearance on the daytime series.
Rinna confirmed her cameo on social media in the fall of 2017. Taking to Twitter, the RHOBH star retweeted a post from DOOL writer Ron Carlivati that read, "Paging Billie Reed…"
Considering how Lisa Rinna has reprised the part several times over the years, there is a chance she does it again in the near future. Unfortunately, Rinna has not commented on going back to DOOL, despite reaching out to her multiple times.
Until we learn more, fans can catch Rinna heating up the drama on the new season of RHOBH.
Rinna bashes Denise Richards
The biggest storyline going into season 10 of RHOBH was Denise Richards' alleged affair with Brandi Glanville. Although Richards has denied their intimate relationship, Glanville says that their secret affair lasted several months.
To make things even more complicated, Glanville claims that Richards told her that her husband knew about their romance. She later discovered that Richards' husband was left completely out of the loop.
News of the affair leaked during the cast trip to Rome in December, and things got so heated that Richards refused to film the remainder of the season. According to Hollywood Life, Lisa Rinna slammed Richards for hiding from the spotlight because of the drama.
"We all have to sit in the hot seat, we all go through it. And so, I always kind of just go, 'Wait a second, what?' How could you think that you're going to come on this show and it's a reality show and everything's going to be secret and whatever you don't want out there, will never get out there," Rinna shared.
Lisa Rinna opens up about her 'RHOBH' tagline for season 10
Apart from the drama with Richards, Rinna also opened up about her season 10 tagline. Her official tagline for the new season is "The secret to life? Dance like everyone is watching," which is a reference to her frequent dance posts on social media.
According to People, Rinna admitted that she "hates" the tagline and wishes she could change it to, "When people ask my sign? I say dollar."
Rinna revealed that her new tagline is better because they get their horoscopes read this season at Erika Girardi's house.
"Since we are in quarantine let's all go to @bravotv and get my tag line changed to the ONE I LIKE!!!!! I've already recorded it they have it!" she stated.
A RHOBH fan named Brandon Fierman loved the idea and started a petition for Rinna on change.org. We do not know if Bravo will let Lisa Rinna change her tagline, but it sounds like she has a good argument.
New episodes of the Real Housewives of Beverly Hills air Wednesday nights on Bravo.