Would Robert Downey Jr. Make the Same Amount of Money If He Leaves the MCU for the DCEU?
Robert Downey Jr.'s return to the Marvel Cinematic Universe just got a bit more complicated. Inside sources claim that the DCEU is looking to steal Downey from Marvel, who is reportedly in talks about bringing the actor back as Iron Man. Could Downey actually leave the MCU for the DCEU in the near future?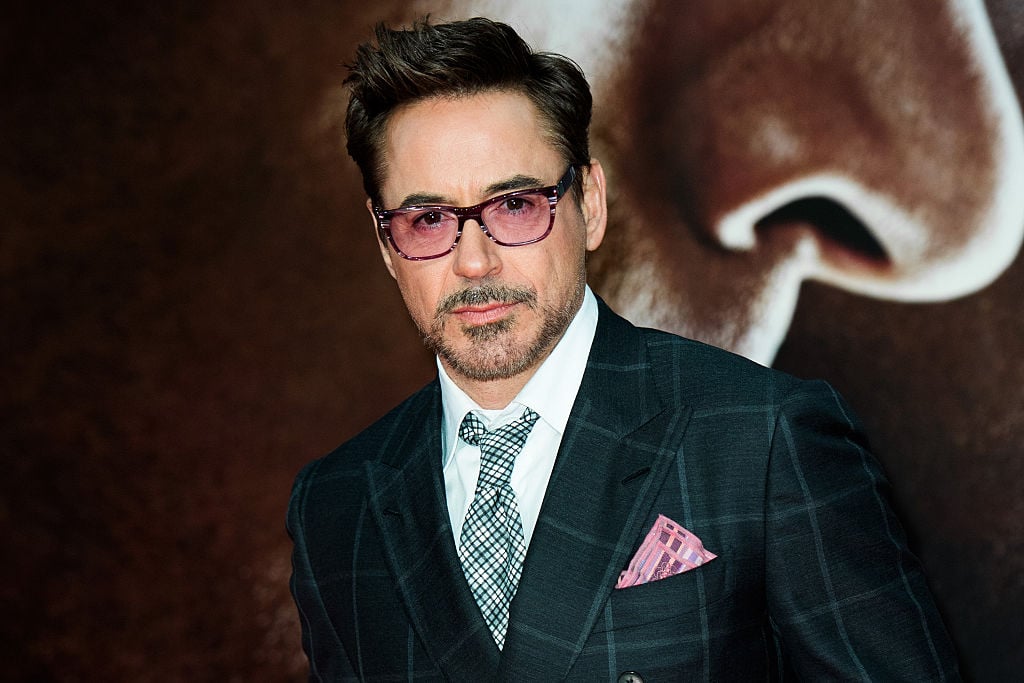 Downey might be coming back to the MCU
Tony Stark's story came to a fitting conclusion in Avengers: Endgame when he gave his life to defeat Thanos (Josh Brolin) and save the entire universe from certain destruction. Although Downey's character was clearly killed off in the film, fans have been urging Marvel to bring him back in some capacity.
Robert Downey Jr. is set to return for a short cameo in Scarlett Johansson's upcoming Black Widow, which was delayed amid the coronavirus pandemic. The studio has not revealed when the film will premiere, though it is ready to go once the crisis is averted.
In addition to the Black Widow cameo, Downey is rumored to be in negotiations with Marvel about returning to the MCU for a future project.
The only problem is that the actor's asking price is reportedly too high. Marvel apparently does not want to pay Downey his old salary, a point that has stalled contract negotiations in their tracks.
Could Robert Downey Jr. leave the MCU for the DCEU?
While Downey and Marvel iron out the details of the new contract, an inside source told We Got This Covered that the DCEU is looking to cast Downey in a new role as well.
The insider claims that Warner Bros. and DC are thinking about offering a major contract to Downey to join their team. The insider did not reveal any specifics about the offer, but it is believed to be on par with what Downey was making at Marvel.
If that is true, then it is possible that Robert Downey Jr. jumps ship and heads to the DCEU, especially if Marvel is unwilling to meet his salary demands.
When it comes to a possible role, there have been rumors that DC wants Downey to play the part of an older Green Lantern. The studio has not confirmed these rumors, however, so fans will have to wait to see how this one unfolds.
Have Downey and Marvel inked a new deal?
While it sounds like DC would love to ink a deal with Downey, another source claims that the actor has lowered his asking price for Marvel. Downey's latest movie, Dolittle, was a major flop in the box office, something that has caused him to reconsider his value to the studio.
With Downey willing to take a huge pay cut, the source says that both sides have reached a deal to bring Iron Man back to the MCU in a big way.
To that end, the insider revealed that Robert Downey Jr will be reprising the role in the upcoming Ironheart show on Disney+. Gwyneth Paltrow is also expected to come back as Pepper Potts for the series, which is officially in development.
Ironheart will follow the story of Riri Williams, who develops her own Iron Man suit with help from Tony's A.I. It is believed that Downey will be cast for a voice part in the series, which takes place after the events in Endgame.
Inside Robert Downey Jr.'s 'Iron Man 3' injury
While we wait to hear something official from Marvel (or DC), Downey's Iron Man 3 co-star Guy Pearce recently opened up about an injury he sustained while shooting the film.
According to Screen Rant, Pearce revealed that Downey broke his ankle during an action scene, an accident that halted production for a good six weeks. Downey has opened up about the injury in previous interviews, but this is the first time we've got this much detail about what happened.
"Robert broke his ankle in the middle of that film, 'cause he had to do a stunt where he had to jump from one platform down to another platform and be on a cable," Pearce shared. "They went to rehearse it, and he said, 'No, I don't need to rehearse it,' and he jumped, and the guy holding the cable wasn't ready or something, and he landed hard, and he broke his ankle, so the film sort of shut down for 5 or 6 weeks."
Based on Pearce's comments, it sounds like Downey's stunt is something Tony would have done in one of the movies.
Robert Downey Jr. has not commented on the rumors surrounding his return to the MCU. Fans can see him reprise his role one last time when Black Widow hits theaters sometime this year.