Wrestling Fans Upset With WWE's Booking of Becky Lynch's Return
WWE held its SummerSlam PPV over the weekend. With the show being one of the promotion's biggest events, it was filled with many surprises. One of them was the return of Becky Lynch after a 15-month absence. As one of wrestling's most popular celebrities, Lynch's comeback was an exciting moment. However, the thrill of Lynch's appearance quickly diminished within the span of a few seconds.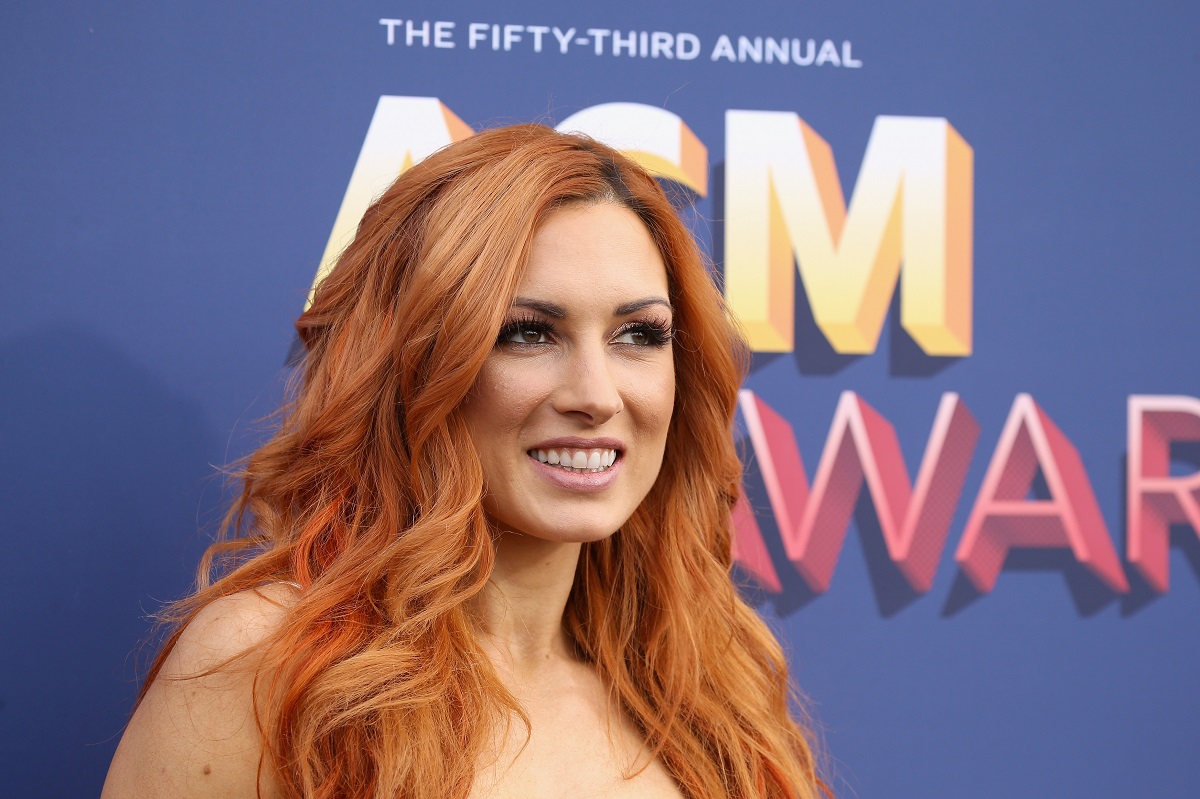 Fans are upset over WWE's booking of Becky Lynch's return
One of the biggest matches on the SummerSlam lineup was Bianca Belair defending the Smackdown Women's Championship against Sasha Banks. However, WWE pulled Banks from the match due to unexplained circumstances. WWE had a backup plan and brought in Lynch to take Banks' place.
The crowd erupted into cheers when Lynch's music hit, and she made her way to the ring. Belair versus Lynch is a dream match many fans wanted to see. However, what should've been an amazing fight between the two women turned into a dud. In 26 seconds, Lynch managed to pin Belair to become the new Smackdown Women's Champion.
RELATED: Why There's a Fan Rebellion Against WWE Right Now
The wrestling community criticized the outcome of the bout. On Reddit, fans discussed WWE's horrendous booking. "Belair's momentum was crushed, and the fans are gonna turn on Becky," one user wrote. "Honestly, this didn't even make Becky look good either. She beat a champion who lost in two moves. It looks like such a weak win," another commenter chimed in.
Becky Lynch's 15-month absence from WWE
Lynch's last appearance in WWE came on the May 11, 2020, episode of Monday Night RAW. It turned out to be an emotional night when Lynch relinquished the RAW Women's Championship to Asuka. Lynch would then announce her pregnancy before exiting the ring, leaving fans wondering if and when she'd ever return.
Lynch gave birth to her and Seth Rollins' daughter Roux in December 2020. Although Lynch loved motherhood, she was also itching to get back into the squared circle. The wrestler began teasing an appearance as reports of her return began earlier this summer. With Lynch officially back, what's next for the new champion?
Is a Becky Lynch heel turn coming?
Lynch beating Belair in a squash match didn't go over well with the audience. They're about to be more upset because WWE is planning to switch up Lynch's character. According to Cageside Seats, moving forward, WWE is going to make Lynch a heel.
WWE tried to turn Lynch heel three years ago, but their idea backfired when she received cheers instead of boos from the crowd. In this day and age, it's not uncommon for fans to cheer heels instead of babyfaces. So will the fans continue to support Lynch if she turns heel? Or will WWE screw up her booking leading to a fan revolt? Either way, Lynch's return is off to a rocky start, and the fallout will continue on Smackdown.