'Wu-Tang: An American Saga' Gets a Season 2
Impressed by what you saw in Hulu's Wu-Tang: An American Saga? Fans of the legendary hip-hop group tuned in to watch season one of the scripted series when it premiered this past fall, as did TV critics, music lovers, and curious viewers. Since the last episode aired, people have been wondering if there would be a return to Shaolin to learn more about Wu's story. We finally have an answer.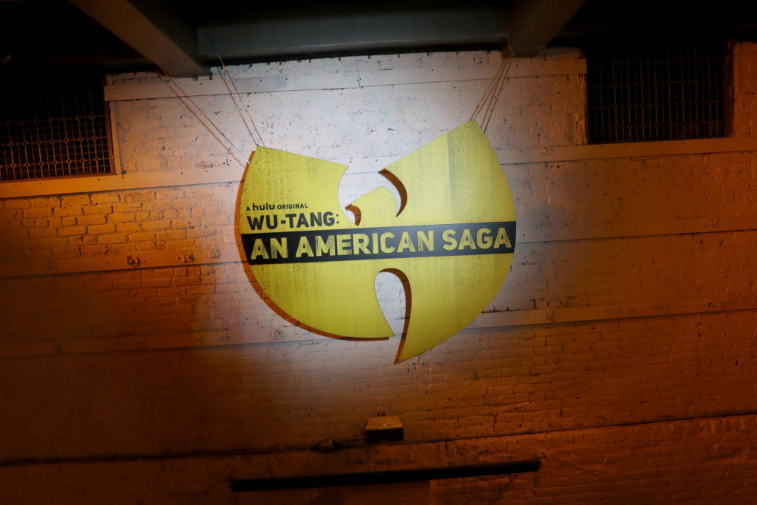 Hulu renews 'Wu-Tang: An American Saga' for second season
During the winter Television Critics Association press tour, Hulu announced the renewal of the series, hailing the first run as a success. The show was co-created and written by Alex Tse and Wu-Tang's RZA, with other members of the group serving as producers. In case you haven't had a chance to check out the series, here's a synopsis from Hulu:
"Based on one of the most influential music groups in hip-hop history, the Wu-Tang Clan, the series chronicles the history and formation behind the music group as they deal with the daily struggle of balancing their music career amidst the drug induced early '90s."
The first season introduced core members of Wu-Tang and their background stories, showing their struggles in Staten Island, family lives, and group dynamics. Not everyone got along in the beginning but RZA brought them together with the music. Fans hope to see a continuation of the group's trajectory into hip-hop and rise as one of the culture's most prolific rap crews.
Season one of scored big in streams and with audiences
There's no doubt that the Wu fan base and word of mouth helped the Hulu riginal series garner large viewership numbers. Business Insider's regular reporting of streaming statistics when Wu-Tang: An American Saga was airing weekly episodes demonstrated demand expressions were averaging more than 25,000,000 each week.
Rotten Tomatoes gave it a score of 80% (with an audience rating of 92%) and while many wanted to hear more music in the first installment, the series purposefully digs into character development. It also dives deep into the effects of street life on the aspirations of young men, and how their circumstances and talent ultimately brought them together.
What fans want to see in season 2
As mentioned, now that a second season is a definite go, viewers want more music. Fans also want to see how Ghostface Killah (Dennis) and Raekwon (Sha) work out their differences and become the tightknit duo we've known them to be.
There's also the issue of U-God. When will he appear and does that mean there will be more scenes of them making songs? Specifically, the creation of the classic, Enter the Wu-Tang (36 Chambers) is something that will keep everyone glued to their screens.
On the business end, it's more than likely the audience will learn about Divine's role in Wu-Tang's success, the origin of the Wu-Tang logo, and the collective's introduction to Steve Rifkind.
Rifkind was instrumental in their path when he signed Wu to Loud Records in the '90s. No release date has been given for season two, but the cast of Wu-Tang: An American Saga and the group itself is ready to continue the journey with Hulu.