Wyatt Russell Asked For Chris Evans' Captain America Suit For 'Falcon and the Winter Soldier'
Wyatt Russell had a large task cut out for him when he was cast to replace Chris Evans as the new Captain America in The Falcon and the Winter Soldier. Russell stars in the new Marvel Disney+ series as John Walker, who must step into Evans' former role. 
As expected, many die-hard Marvel fans were upset to find out Russell was replacing Evans as Captain America. Evans had played the role since 2011, and many people felt like he was perfect for it.
Russell was one of those people, and he actually asked for Evans' old Captain America suit when he first signed on to take over the role. 
Wyatt Russell requested Chris Evans' old Captain America suit for 'Falcon and the Winter Soldier'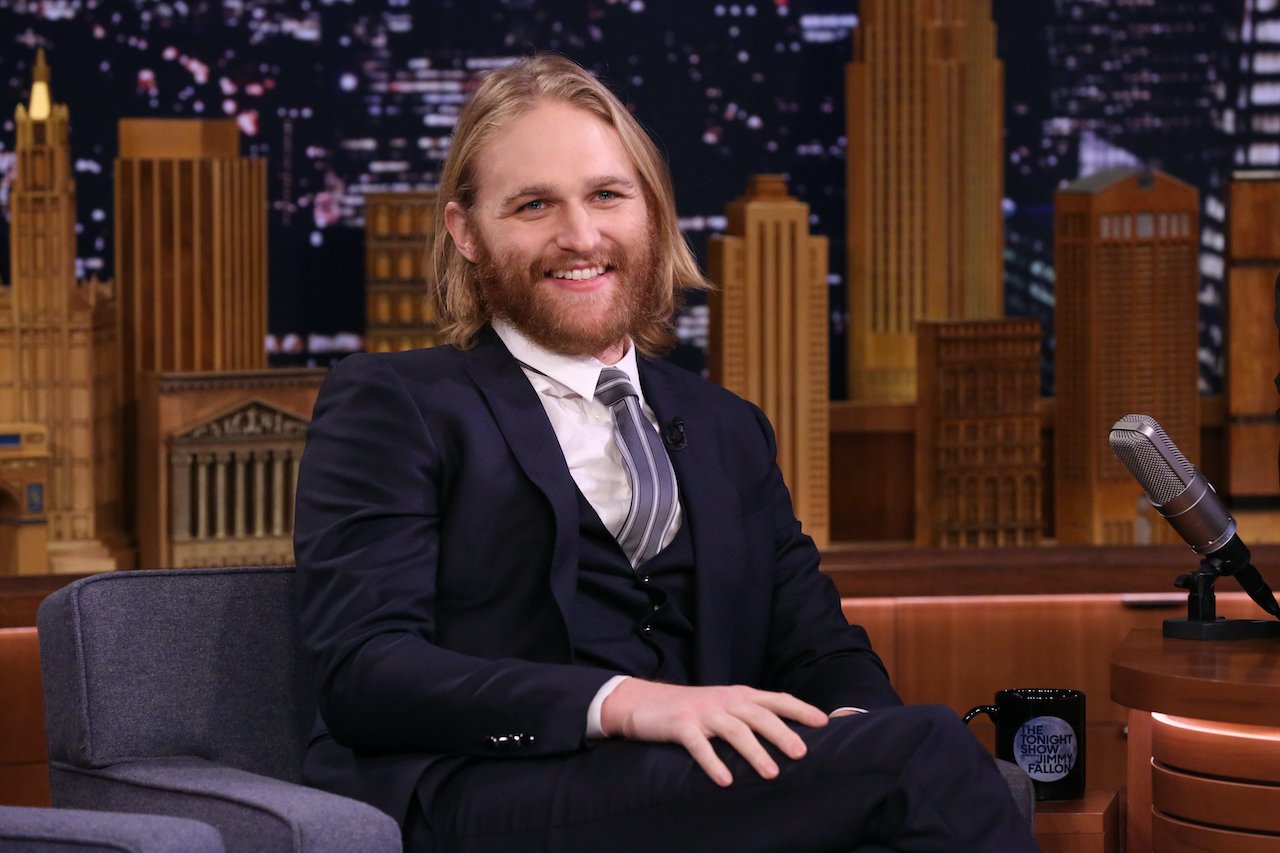 Russell talked about the reasoning behind his request for Evans' costume during a recent episode of Jimmy Kimmel Live.
"I requested Chris Evans' old suit so I could feel like I was doing a good job 'cause he did such a great job," Russell said. "And they gave me a new one."
He didn't like the new suit that was made for him
After the Falcon and the Winter Soldier production crew handed him his new suit, Russell felt even more insecure about filling Evans' shoes. 
"It was, 'Oh God. Take it off. You got the wrong guy, send me back, you're gonna lose so much money … Honestly, it was like, 'How am I gonna act in this thing,'" Russell said. 
Even though the suit doesn't necessarily look bad, Russell's biggest issue with it is its lack of comfort. 
"It looks as uncomfortable as I look in it," Russell said. "It's that uncomfortable. … It's presentational in effect … I'm sort of a slouchy guy, so it is like … the first piece locks [straight up] like that, the second piece zips up and locks [in] like that. … You're underneath the suit, but it looks cool."
Wyatt Russell expects people not to like his role in 'Falcon and Winter Soldier'
Russell is well aware that people may not like him as Captain America as much as they liked Evans. In a separate interview with USA Today, he acknowledged that fans may not take to him immediately. 
"People are probably going to hate it, and some people are going to love it," Russell said.
Regardless of how anyone feels, Russell is just glad to be a part of the Marvel universe. 
"[Movies and TV shows] are there to make people feel emotions, and I'm hoping that that's what this show can do for people. Hopefully, they don't hate me too much … it would be an honor, I guess, to be disliked in the Marvel universe."
He thinks Chris Evans did a great job with the Captain America role
Russell also made sure to note that he deeply admires Evans' work as Captain America in previous Marvel films. 
"He did have an unreal, unbelievable job," Russell says. "That was a really different version of Captain America, with far fewer problems. He was fighting Nazis and he had fewer internal issues to deal with because everyone thought he was perfect. That's just so hard to play, and he did such a great job of actually bringing some conflict with the character."
The Falcon and the Winter Soldier is available for streaming on Disney+.