Wyclef Jean Once Opened Up About the Major Lie That Broke Up The Fugees
Wyclef Jean rose to fame in the mid-1990s with Lauryn Hill and Pras Michel after they formed the Fugees.  The celebrated hip-hop group released two albums — Blunted on Reality and The Score — which were both critically acclaimed. The Score hit number one on the Billboard charts, featured the hit song Killing Me Softly, and won the group the Grammy for Best Rap Album.
But at the height of their success in 1997, the Fugees broke up. According to Jean, the reason for the breakup was his troublesome relationship with Hill.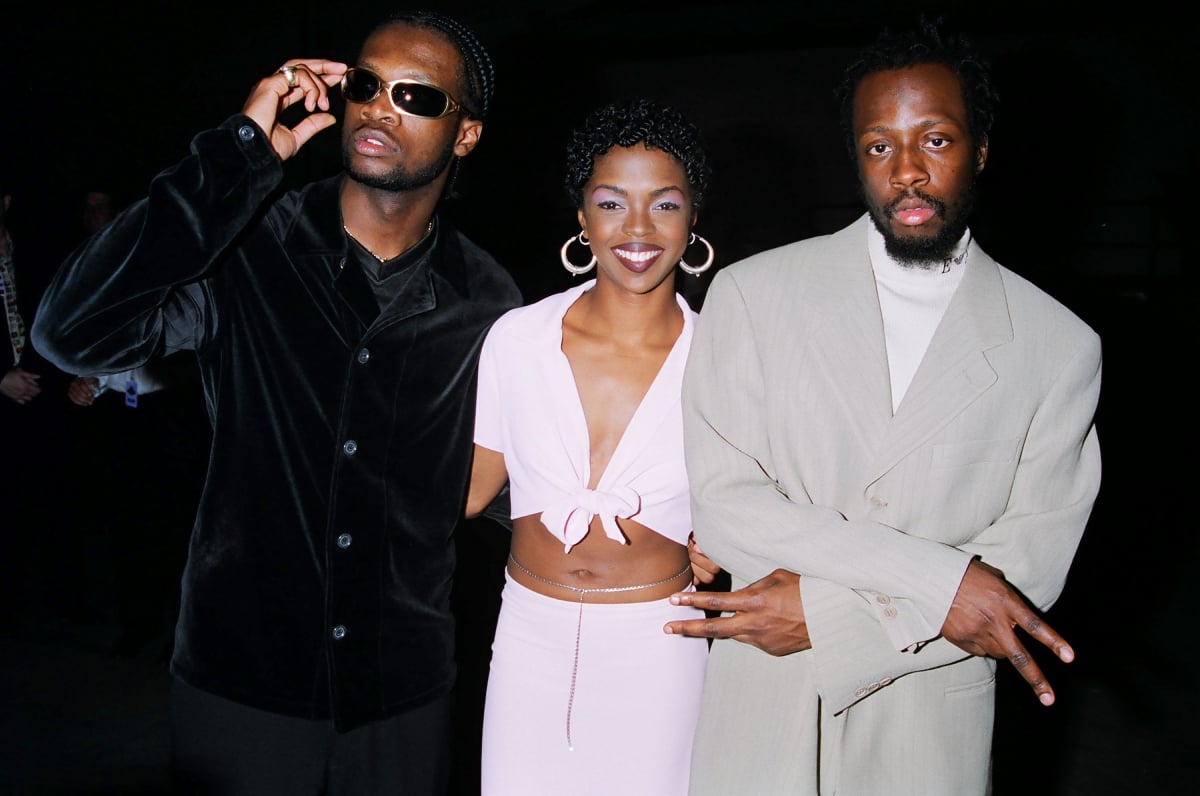 Wyclef Jean and Lauryn Hill started dating in the early days of The Fugees
The Fugees formed in 1992, and it wasn't long before Jean and Hill started dating. They continued their romance after Jean married designer Marie Claudinette, but the relationship was rocky. In his 2012 autobiography Purpose: An Immigrant's Story, Jean wrote that he and Hill were like "two outlaws in love."
"We had fights on planes. … We had huge fights, and a few times when it went down, she started swinging at me right there in the seats. People would scatter. We never got arrested, but we came close a few times in Europe."
The singer lied about her son's paternity
Hill got pregnant with her first son Zion in late 1996, and according to Jean, she tried to convince him the baby was his. Hill led him to believe Zion was his baby up until the delivery, but it was a lie.
"When she got pregnant, definitely things started goin' on," Michel recalled when speaking with Rolling Stone in 2003. "Things got crazy."
The truth was that Hill had started seeing Bob Marley's son Rohan earlier that summer while she was still dating Jean, and it was Marley who was the baby's father.
Wyclef Jean says Lauryn Hill's lie broke up The Fugees
Jean wrote in his book that the moment he found out Hill had lied to him about her son's paternity, "something died" between them.
"I was married, and Lauryn and I were having an affair, but she led me to believe that the baby was mine, and I couldn't forgive that," the Haitian-born artist wrote.
The betrayal was just too much for Jean, and he says that lie broke up The Fugees. The story given to the press was that each member wanted to pursue solo projects. But the real reason was Jean and Hill's tumultuous relationship.
"She could no longer be my muse. Our love spell was broken," Jean wrote.
Lauryn Hill had four more children with Rohan Marley
After Jean and Hill split, The Fugees broke up and they both went on to record solo albums. But after Hill recorded her incredible debut record The Miseducation of Lauryn Hill, she became reclusive and eventually dropped out of the music business. Hill and Marley also had four more children together.
Jean admits that his relationship with Hill destroyed The Fugees, but he doesn't think it damaged Hill.
"If a man is in a relationship with a female and the man leaves the female, and she goes in a relationship with another man and has five children with that guy … and things start going crazy, can you say, 'Ah, if that first guy never messed up, then everything would have been, you know'…" Jean said.
Wyclef Jean shared the truth to get closure
Jean says that he decided to tell the truth about what broke up The Fugees so he could get some closure. He told MTV News that two wrongs don't make a right, so he "accepted [his] wrong for that period and being an adolescent, being kind of cocky."
"This is a period of my life, and that's how I felt. If anything, I just brought closure to a chapter — because at the end of the day, I didn't do Miseducation, so there was no closure in my chapter, but I kept writing and writing. It was important just to be honest," Jean said.
RELATED: Lauryn Hill Explains Why She Never Made Another Album After 'The Miseducation of Lauryn Hill'