Wynonna and Ashley Judd Received Hall of Fame Honor 1 Day After Naomi Judd's Death
The day after Naomi Judd died, her daughters, Wynonna and Ashley Judd, received an induction into the Country Music Hall of Fame for The Judds in her honor.
The country music world was left in shock when Naomi Judd sadly died by suicide on April 30, 2022. Of some importance, it was one day before The Judds were scheduled to be inducted into the Country Music Hall of Fame. Her daughters, Wynonna and Ashley Judd, asked that the process continue as planned and didn't even miss the ceremony.
Keep reading to find out what they had to say about their iconic mom and the sweet label Ashley Judd gave her big sister in her speech.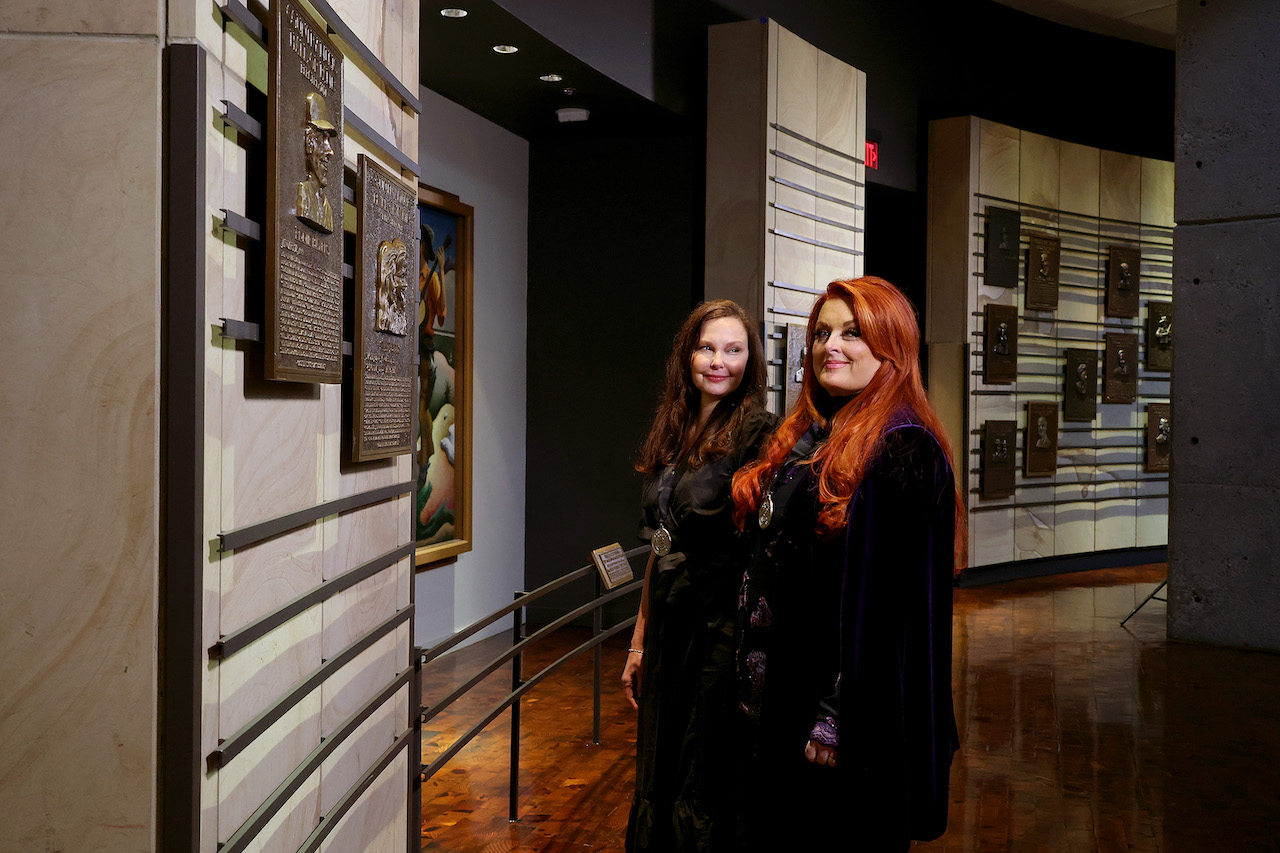 The Judds reunited in 2022, announced a final tour before Naomi Judd's death
The Judds earned their spot in the Country Music HOF as a mother-daughter duo and one of the most successful acts in the history of country music. After reuniting at the 2022 CMT Music Awards, Naomi and Wynonna announced their final tour was set to kick off in fall 2022.
Soon after that, they shared news about their impending induction. It seemed like they were making a temporary comeback, so to speak. But before the time for the big ceremony arrived, Naomi Judd died at 76.
The sisters announced her heartbreaking death by saying she was lost to "the disease of mental illness." That was later confirmed to mean she died by suicide, as People reported. Multiple sources corroborated the information, though a representative for Naomi Judd hadn't provided comment.
In Naomi Judd's memoir, River of Time, she spoke about a childhood trauma that haunted her throughout her life. The event spurred her mental illness, experiences with which she described in detail. She shared her story with fans, candidly admitting to being suicidal at points, in hopes it might inspire strength in others.
Wynonna Judd said she felt 'broken and blessed' during Hall of Fame induction ceremony for The Judds
Ashley Judd stood alongside her sister as The Judds received their HOF honor the day after Naomi Judd's death. As People reported, Wynonna shared through tears, "I didn't prepare anything tonight because I knew mom would probably talk the most."
"… My heart's broken, and I feel so blessed," the country music icon went on. "And it's a very strange dynamic to be this broken and this blessed."
Ashley also addressed the audience, thanking fans for their support and assuring them their love for Naomi Judd kept her going for as long as she made it. "I'm sorry that she couldn't hang on until today," she cried.
Ashley Judd called Wynonna Judd a 'GOAT' during hall of fame induction for The Judds
Ashley Judd took her time at the podium to honor her big sister, too. "While this is so much about The Judds as a duo, I want to take a moment to recognize my sister, a GOAT," the actor explained.
"You know what that means?" she asked as Wynonna Judd looked to the audience and mouthed, "What?"
For the record, it means greatest of all time. And the Country Music Hall of Fame crowd seemed to agree with the statement, based on their cheers.
How to get help: In the U.S., call the National Suicide Prevention Lifeline at 1-800-273-8255. Or text HOME to 741-741 to speak with a trained crisis counselor at the free Crisis Text Line.