'Wynonna Earp' Season 4: Why Melanie Scrofano Says 'Wynonna Will Always Love Dolls'
After nearly two long years, Wynonna Earp has returned. Some episodes of the supernatural Western were shot before the coronavirus (COVID-19) pandemic stalled production. In an interview with Showbiz Cheat Sheet, star Melanie Scrofano shares how her character has changed and much more. (Spoilers for the first two episodes of Wynonna Earp Season 4.)
Melanie Scrofano stars in 'Wynonna Earp'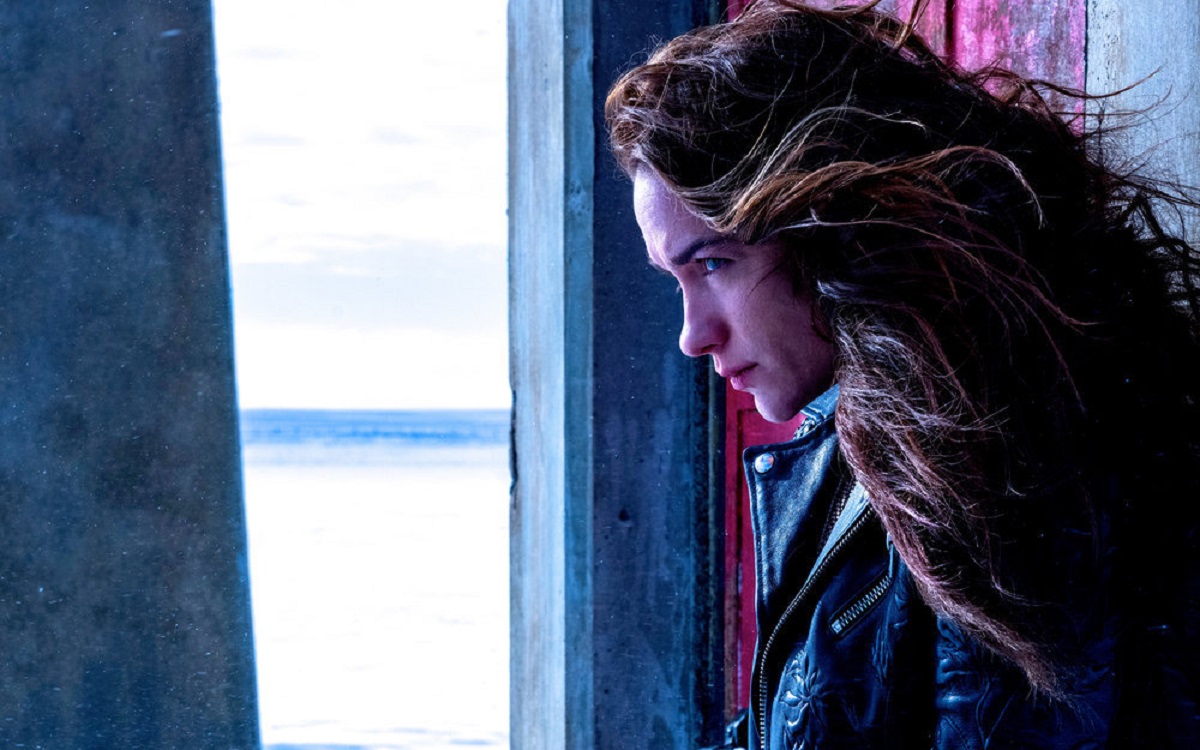 Wynonna Earp is about a fictional 21st-century descendant Wyatt Earp. She is tasked with taking down demon Revenants, the reincarnated outlaws her ancestor killed in his day, due to a curse bestowed upon him. She does so with help from her sister, Waverly, two local cops, and Wyatt's best friend, Doc Holliday himself, among others.
Scrofano portrays the titular character in the fan-favorite series, which airs on the NBCUniversal-owned Syfy network in the U.S. and CTV Sci-Fi Channel in its native Canada. The show experienced a surge in popularity after debuting on Netflix, where the first three seasons are currently available.
How Wynonna has changed since Season 1
At first, Wynonna needed the training of Deputy Marshall Xavier Dolls of the mysterious Black Badge Division. But now, in season 4, she's gotten into the swing of things. It took her just two episodes to get Doc and Waverly out of the Garden of Eden (with some help, of course). But a new challenge arises now that she's broken the curse.
"She's not only accepted her role as the Earp heir, but it has come to define her," Scrofano told Showbiz Cheat Sheet. "Where she used to want to escape it, she now clings to it as her only real identity, and it gives her a purpose."
Season 4 sees Wynonna without Peacemaker
In the season 3 finale, Wynonna's mystical gun, called Peacemaker, becomes a sword and is used to open the Garden of Eden. Without it, things may change. "Wynonna's confidence comes from her trusty sidekick and trying to navigate demons without it raises the stakes for her," said Scrofano.
"As much as it would be fun to explore different weapons, I don't think Wynonna is Wynonna Earp without Peacemaker," she continued when asked what her character will use to fight now. "If she does try to cheat on Peacemaker with another weapon, I hope she fails miserably and hilariously and gets herpes," Scrofano adds.
Scrofano on Dolls and how he changed Wynonna
RELATED: The Powerful Way That 'Wynonna Earp' Fans Changed Season 4
Season 3 also saw Wynonna lose her boss, Dolls, with whom she had romantic tension. "Wynonna will always love Dolls," said Scrofano. "In many ways, she is who she is because he guided her and gave her confidence. I think Wynonna learning to trust probably came from him too."
Despite what it might mean for Wynonna and her baby daddy, Doc, the actor would be happy if Dolls was still alive. "I think that if he were still with her, Wynonna would actually be able to love herself because if someone as morally 'good' as Dolls could love her, then I think it would convince her that she is actually worth loving," Scrofano said. "And that would be worth all the love triangles in the world."