Wynonna Judd Didn't Know Ashley Judd's Dad Wasn't Her Biological Father Until She Was 30
The Judds were a family before becoming one of country music's most successful performing duos. And Naomi Judd always said she did the best she could while raising her kids, even when it might not have seemed like it to them. For example, she kept a vital truth from Wynonna Judd about her birth father well into adulthood. Keep scrolling to find out more.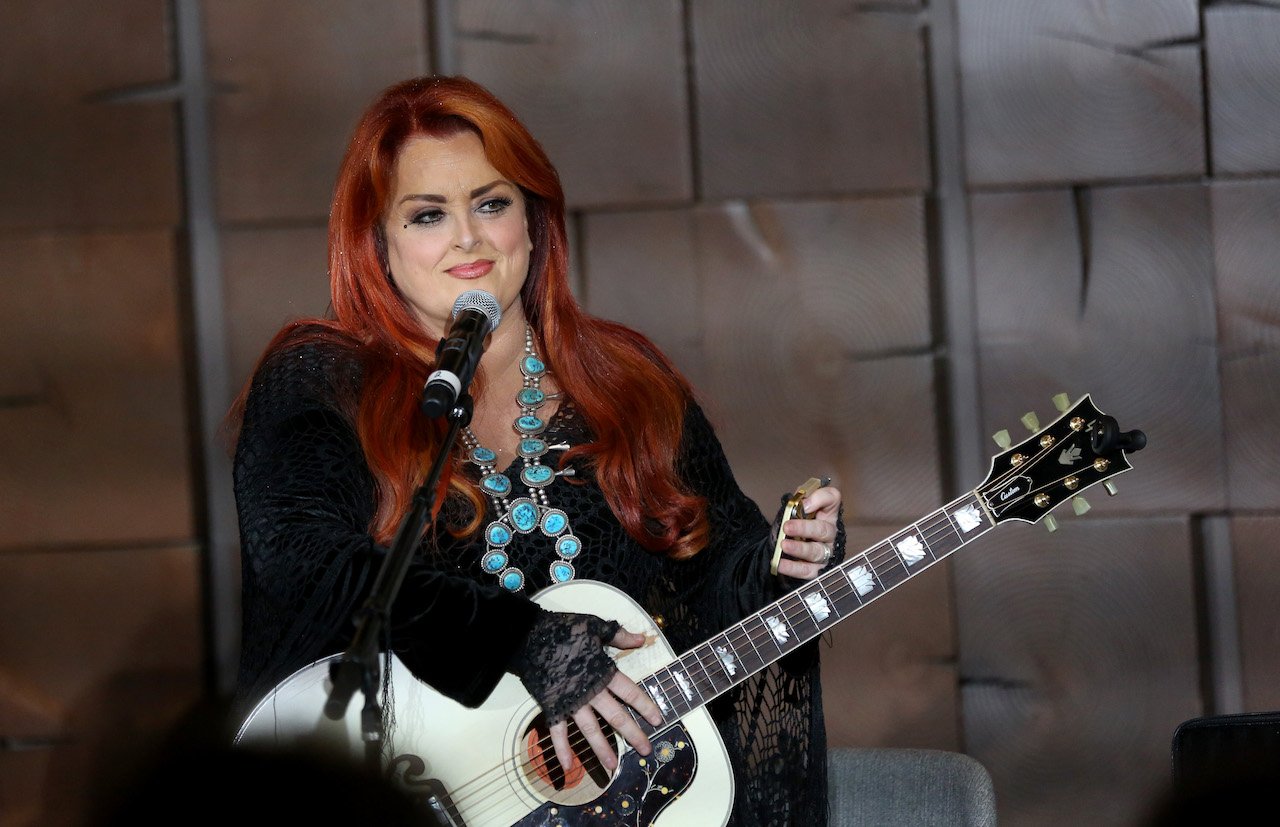 When did Naomi Judd get pregnant with Wynonna Judd?
Naomi Judd was a high school senior who became pregnant at 17 after losing her virginity. She said her boyfriend didn't want the responsibility of a child, so he wished her luck before taking off. Eventually, she married someone else, Michael Ciminella, and decided to raise the baby with him.
Wynonna was born Christina Claire Ciminella in 1964. And in 1968, little sister Ashley Ciminella, better known as actor Ashley Judd, came along. Wynonna said she thought the arrival of her sister was a special gift just for her, making their family complete. 
Who was Wynonna Judd's birth father?
Judd told Andy Cohen on his Radio Andy show that she didn't learn until 1994 that Ashley's father wasn't her biological dad. "I was 30 years old and I found out, you know, part of my life that I thought, you know, this man who was my biological father is not. And it's Ashley's father …," she explained.
Wynonna made plans to meet her birth father, Charles Jordan, but he died before they could follow through on any arrangements. But she shared with Cohen that she met her half-brother for the first time in 2020. He lives in Kentucky like Wynonna and Ashley and is about three years younger.
Notably, Jordan and Ciminella weren't the only people who filled father roles in Wynonna's life. Naomi married Larry Strickland in 1989. They remained married until Naomi's death by suicide in 2022, and he stood alongside her daughters at her memorial service.
Why did Wynonna Judd sue the man she thought was her father?
In 2012, Wynonna filed a lawsuit against Ciminella — the man she believed was her dad for 30 years. According to Taste of Country, she accused her one-time stepdad of promising to pay back $200,000 for a home he purchased in 1994.
"As of February 2012, the amount due under the Loan Documents in favor of Judd is $242,317, representing the principal balance, plus accrued interest and late fees," the lawsuit claimed. "Interest continues to accrue at the maximum rate as set forth in the Loan Documents until paid in full."
Through his legal team, Ciminella argued the property was gifted to him. "It's a shame that a daughter feels like she has to sue and evict her own father," his lawyer said. It's unclear if Wynonna was successful in her legal efforts.
How to get help: In the U.S., call the National Suicide Prevention Lifeline at 1-800-273-8255. Or text HOME to 741-741 to speak with a trained crisis counselor at the free Crisis Text Line.
RELATED: Ashley Judd and Sister Wynonna Judd 'Come From the Same Wound'