Wynonna Judd Will Perform With Country Music Stars on The Judds' Farewell Tour After Naomi Judd's Tragic Death
The Judds were meant to go on tour in 2022. Instead, Wynonna Judd will be going on tour to represent both her and her mother Naomi Judd, who died by suicide in April 2022.
Country music star Wynonna Judd has been in the spotlight after the death of her mother, singer Naomi Judd, in April 2022. The Judds planned to embark on a farewell tour in 2022, and daughter Wynonna will be carrying on the torch herself — along with the help of some other talented women singers in country music.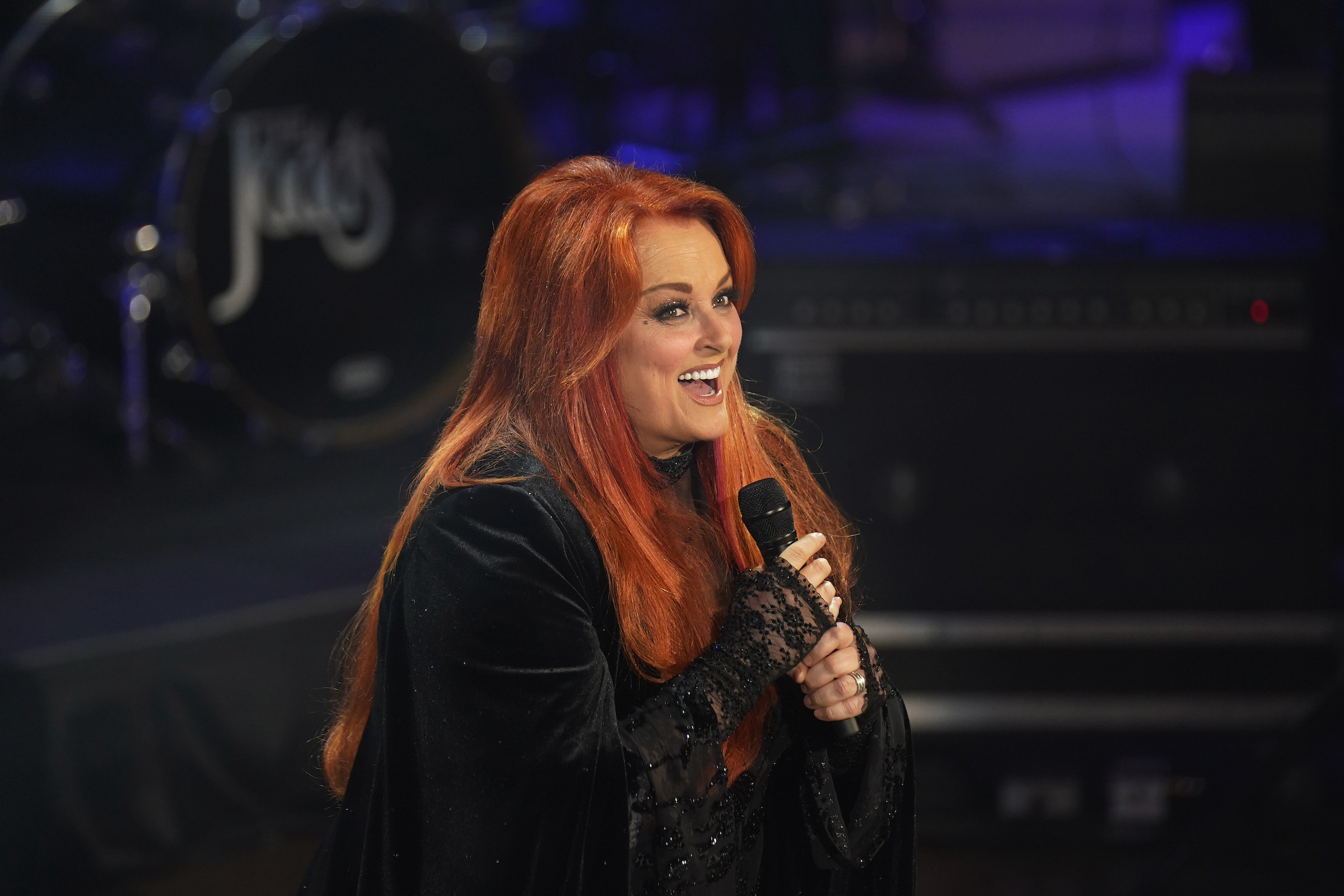 Naomi Judd died by suicide in April 2022
Naomi Judd died by suicide on April 30, 2022, one day before she and Wynonna were inducted into the Country Music Hall of Fame. Her sudden death left the music world reeling.
In an emotional interview for Good Morning America, Ashley Judd spoke about the events leading up to her mother's death and the legacy that she will leave in the aftermath.
Wynonna Judd will go on tour to represent The Judds
Following her mother's death, Wynonna Judd vowed to continue on The Judds' name on their planned Final Tour later in 2022. But she won't be doing it alone: she'll be joined by Brandi Carlile, Faith Hill, Martina McBride, Trisha Yearwood, Martina McBride, and Little Big Town, as the different talented artists open for Wynonna in various cities.
In a statement, Wynonna called the tour the "ultimate girls night out."
"I am humbled, once again, by the loyalty of the fans who have been with us for 38-plus years, who continue to show up for me when I need them the most," she said. "I am grateful that we will continue to honor the Judds legacy, together."
Naomi Judd's husband, Larry Strickland, added his own well wishes. "I am so happy that in this time of grief for us all, Wynonna has agreed to move forward with this tour as my sweet wife Naomi would have wanted her to do."
The final show of the tour will take place at the Rupp Arena in Lexington, Kentucky, the same place where The Judds launched their career together before moving to Nashville.
"What a full-circle moment it will be to end the tour in Kentucky where it all began. It means so much to have my sister-friend, Faith, join me for this musical celebration," Judd said. "It is pretty amazing — all of the people who have come forward to offer up their time and their gifts. I am feeling extra grateful."
Naomi Judd's death has hit her family — and the country music community — hard
Country singers such as Carrie Underwood and Brandi Carlile have expressed their sympathy after Naomi Judd's death. Upon getting the job to open for The Judds on their Final Tour, Carlile was overwhelmed by the opportunity.
"When I was 7 years old, The Judds were my first concert…then they were my second and then my third as well," she said in an Instagram post. "I've always felt like I knew Naomi and Wynonna somehow, right alongside the rest of the world. The Judds are in all of our families. The Judds gave me a language and a way to connect to my own mother, no matter how different we were and are."
"I have been asked to sing with my hero Wynonna Judd on the very last ever Judds tour to honor her ubiquitous contribution to country music and to honor her mother," Carlile continued. "It's an honor so surreal I'll never find the right words."
How to get help: In the U.S., call the National Suicide Prevention Lifeline at 1-800-273-8255. Or text HOME to 741-741 to speak with a trained crisis counselor at the free Crisis Text Line.