Wyoming Residents Are Annoyed At Kanye West for Stealing the Thunder From Vicous Grizzly Bears
Kanye West recently bought a property in Wyoming and has been spending a lot of time in there. The move was one that most people did not see coming, and it does not seem like West's new neighbors are too thrilled about it either.
In fact, reports are now saying that West's presence is distracting residents from vicious grizzly bears in the area. Read on below to learn more about why this could be happening and what other things have been happening since West made his mark on the area.
Kanye West bought a property in Cody, Wyoming last year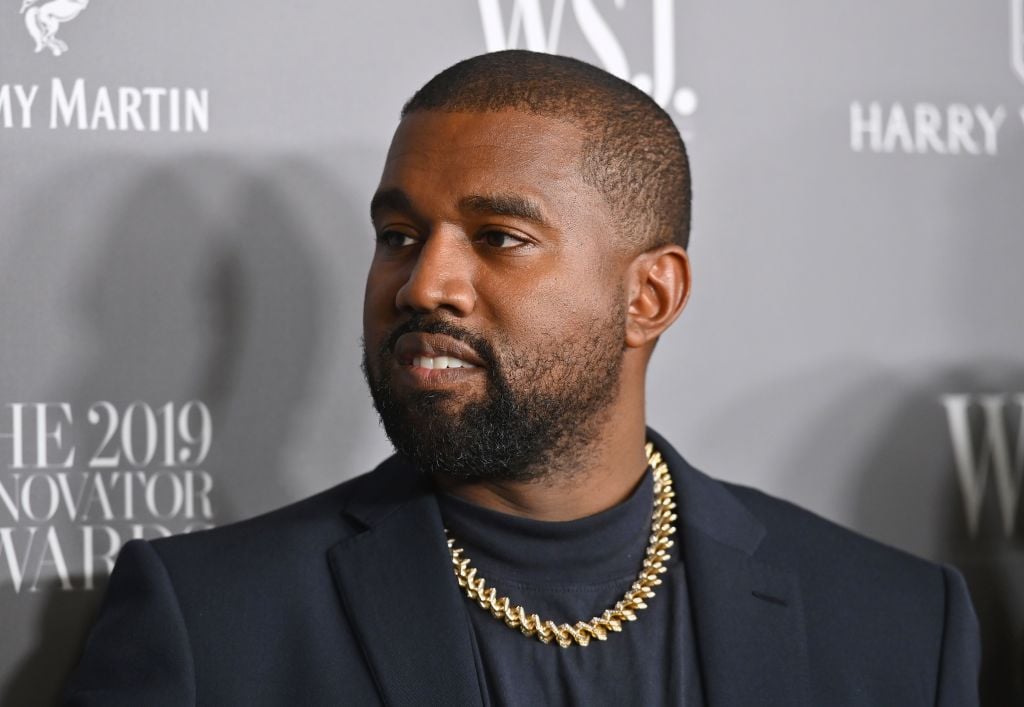 West first spent a lot of time in Wyoming in 2018. He went to the town of Jackson Hole to record music and became a fan of the area.
Afterward, West decided to buy a large property to "set up the Yeezy campus." Since Jackson Hole did not have a lot that is big enough for the purchase, West decided to buy a ranch in Cody, Wyoming. He ended up liking the landscape in Cody because its color matches the "Yeezy tones."
West's wife, Kim Kardashian West, has been liking Wyoming as well. She told Jimmy Fallon that she initially hated it because she was not used to the wilderness.
"We go up to this cabin at the top. No electricity, iPads died," Kardashian said of the time when West first brought her to Wyoming. "It's like in the wilderness. So, there's now no lights. I'm scared to death that a bear or something's gonna come… My phone died. There is literally no service – no nothing. I'm peeing in a bottle because there is no bathroom."
Nowadays, Kardashian West has grown to really appreciate Wyoming. There are rumors that the couple might even move there full time with their young children, but sources have denied these reports, saying that Kardashian just wants to go there to get a break from the hustle and bustle of Southern California.
"Kim likes visiting Wyoming, but she sees it more like a vacation place," an insider shared. "It's very quiet and private… But they are usually comfortable in luxury housing. The ranch only has simple housing. It's mostly cabins with no amenities at all. Kim just isn't a fan of the cabins."
Kanye West is allegedly distracting other residents from grizzly bears
West has been spending a lot of time in Cody these days, and Vice reported that residents have been complaining about his presence being a distraction.
The town is known for having many grizzly bears attacks, and residents are allegedly worried that West could cause some people to forget about these predators. There are dozens of grizzly bear encounters around Cody, and these animals have the potential to attack and kill people.
Residents of Cody, Wyoming have complained about other things
The residents of Cody have raised other concerns about other things related to West's presence.
Back in September 2019, Kardashian posted a video of her husband chasing antelopes in a golf cart. Fans accused the couple of wildlife harassment. Game wardens in Wyoming even paid Kardashian and West a visit.
It has also been revealed that West has plans to build a 70,684-square-foot amphitheater on his property. He started construction, but his efforts were quickly halted by the local government because he broke ground without a permit. According to TMZ, West has to now submit a new building permit application.
However, not everyone has had problems with West being in Cody. For instance, Vice shared that some locals around town got to interact with West and noted that "there's not an easier guy to talk to."