'X-Files' Stars Gillian Anderson and David Duchovny 'Hated Each Other' Behind-the-Scenes
'The X-Files' stars Gillian Anderson and David Duchovny are good friends now. But back in the day, the co-stars got on each other's nerves.
Gillian Anderson and David Duchovny portrayed FBI duo Dana Scully and Fox Mulder on the X-Files for nearly a decade. The actors' on-screen chemistry looked effortless. But according to Anderson, there were times when they got on each other's nerves.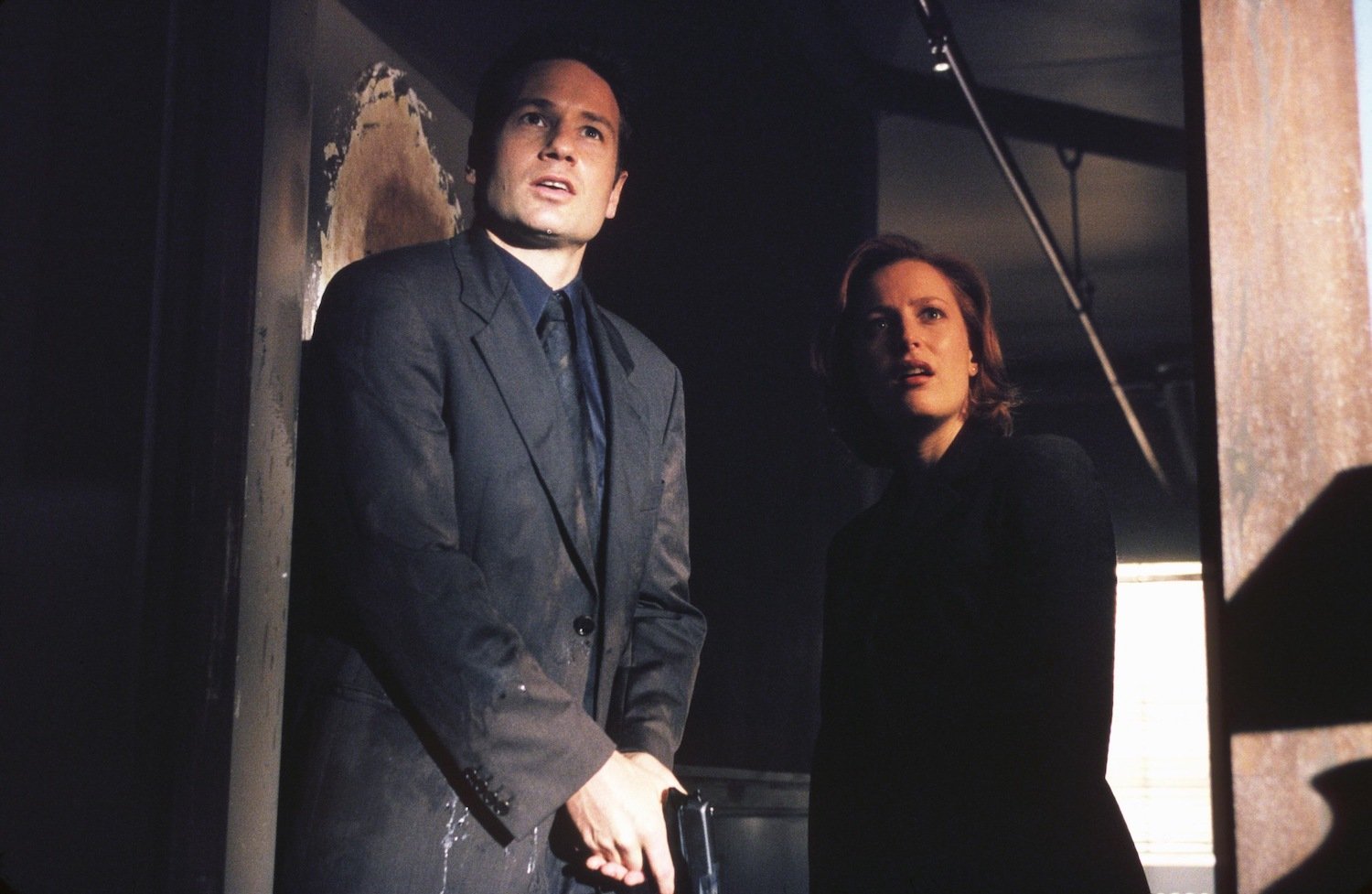 'The X-Files' boosted Gillian Anderson and David Duchovny's careers
Before landing their X-Files roles in 1993, Anderson and Duchovny were rising actors. Anderson had appeared in one feature film, The Turning, and made a guest appearance on the TV drama, Class of '96.
Duchovney was featured in films like Working Girl and Chaplin. And he had recurring roles on Twin Peaks and Red Shoe Diaries (host). 
Anderson and Duchovny met for the first time when reading for the X-Files pilot. And when talking to Deadline, Anderson noted that there was an unexplainable spark between them. 
"In the beginning of the casting process, when we were at network, David was cast, and I was among a number of actresses being tested alongside him," Anderson recalled. "They were looking for a match of which two looked right together, who worked best together, et cetera."
"We didn't know each other at all, but for some reason there was something in the room between the two of us that wasn't there with others," she added. "To a degree, you can manufacture that as actors, and you have to most of the time, but for some reason there was something tangible and palpable that existed between us, right then."
'The X-Files' co-stars didn't have to work hard to create their on-screen chemistry
Despite being strangers when they started their X-Files journey, Duchovny and Anderson revealed that they never had to work on their on-screen chemistry. In their interview with Deadline, Duchovny credited their spark to their passion for acting and the show's insightful writing.
"That word (chemistry) always perplexes me, because Gillian and I never worked on our chemistry," Duchovny said. "We don't come in, in the morning, and go, "How's the chemistry? I really need some coffee with my chemistry this morning." It's really a mutual respect and enjoyment of acting with one another." 
"What exists in the writing, as well, is that these two people are true partners and they complete one another intellectually and emotionally," he added. "I do think that's very romantic, when you have a man and a woman treating each other as equals. And not just as equals, but as necessary components of one another. Without the other, they fall as people, as entities, as investigators. It's highly romantic and yet not sexual, though there's a lot of tension."
But Gillian Anderson and David Duchovny didn't always get along
After the X-Files ended in 2002, Anderson and Duchovny reprised their roles in the 2008 movie, The X-Files: I Want to Believe and the TV reboots in 2016 and 2018. The actors are now great friends, but in a 2015 interview with The Guardian, Anderson revealed that they weren't always this close. 
"I mean, yes, there were definitely periods when we hated each other," she said. "Hate is too strong a word. We didn't talk for long periods of time. It was intense, and we were both pains in the arse for the other at various times — I'm not going to get into it. I'm not even going to begin to get into that. But we are closer today than we ever have been."