'X-Men': How Rebecca Romijn Reacted to Jennifer Lawrence Replacing Her as Mystique
One of the beloved X-Men characters is Mystique. The first person to play her was Rebecca Romijn then she was replaced by Jennifer Lawrence. This is how the actor reacted to Lawrence playing the role and what was said about X-Men appearing in the Marvel Cinematic Universe.
Rebecca Romijn was the first to play Mystique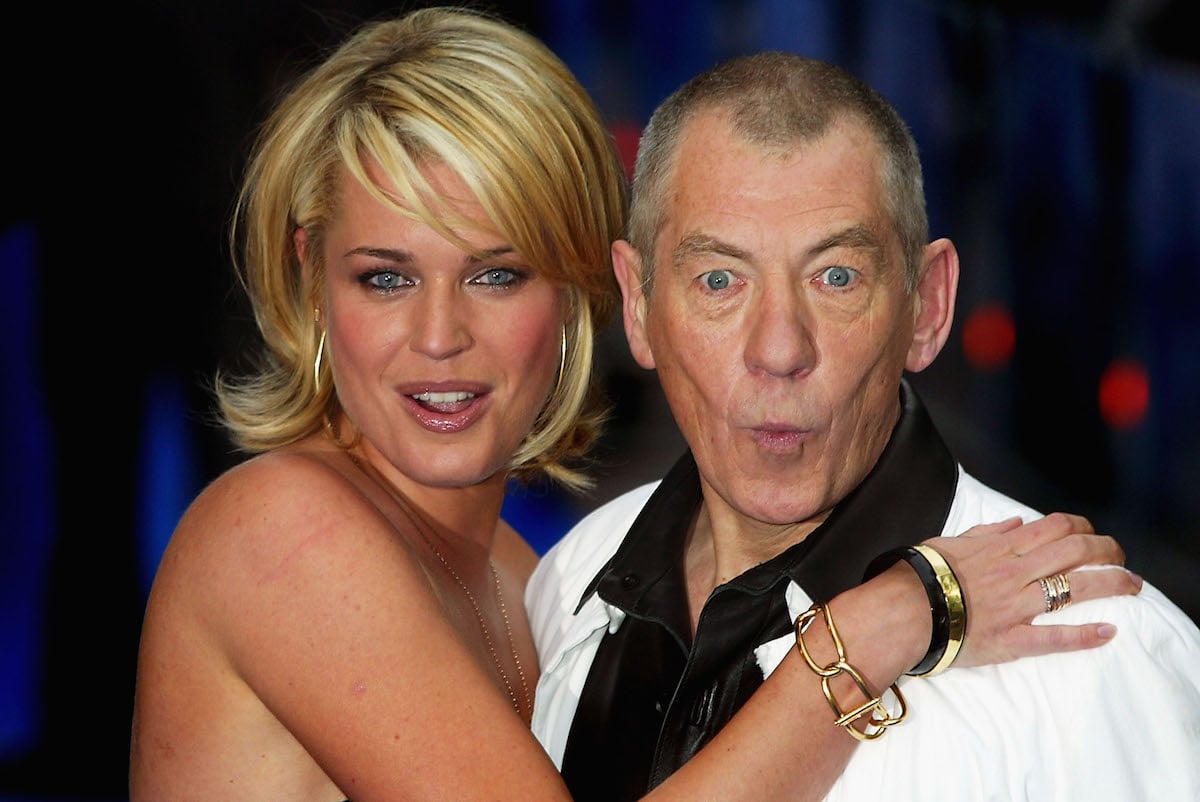 Romijn played Mystique in the first X-Men trilogy. Many fans enjoyed her character. The role was then recast with the next trilogy and Lawrence got the role to play a younger version of the mutant.
Lawrence had the chance to walk away after X-Men Apocalypse but she decided to return for X-Men: Dark Phoenix. "My contract was up, I didn't have to do another one, but if I didn't do another one, what would her story be?" she told Digital Spy.
"I felt like I owed it to the fans, and I owed it to the character to follow her journey, to be fair to the movies, and not be like, 'I don't want to do another X-Men!'" she continued. "And then I just never show up and everyone's very confused about the Mystique they've been following for the last three films."
Romijn shared her reaction to Jennifer Lawrence
Romijn was asked about not being brought back for more movies. She talked about the difference between Patrick Stewart and Ian McKellen returning to play Professor Charles Xavier and Magneto.
"I don't have an opinion on whether or not there is some kind
of double standard going with regard to bringing back the older men but not the older women," she told Entertainment Tonight. "I'd be happy to go back and reprise that role sometime but maybe they have moved on."
She continued, "Maybe they just want to keep going younger. People tweet at me all the time: 'Would you ever go back and play Mystique again?' Um, do people realize that it's not my choice? [Laughs] Have I been asked? No, I have not been asked."
Romijn then talked about Lawrence. "Jennifer Lawrence is doing a fantastic job. I could not think of a cooler girl to share that role with. It's not like I take issue with who has taken over the role of Mystique," she said.
Marvel's X-Men is coming in the distant future
The merger of 20th Century Fox and Disney made it possible for the X-Men to be part of the Marvel Cinematic Universe. But fans probably won't see them for quite some time.
"It's all just beginning and the five-year plan that we've been working on, we were working on before any of that was set," president of Marvel Studios, Kevin Feige told io9. "So really it's much more, for us, less about specifics of when and where [the X-Men will appear] right now and more just the comfort factor and how nice it is that they're home. That they're all back. But it will be a very long time."
It sounds like Romijn would love to return to the role if given the chance. Only time will tell if we see Mystique again and find out who would play her.