'X-Men': Rebecca Romijn Once Said She Was in Denial About Nudity to Play Mystique
Fans still love Rebecca Romijn's version of Mystique. A lot of that has to do with the amazing makeup that was done for her character in X-Men. She once said she was in denial about the nudity but her co-stars weren't having it.
Rebecca Romijn went through hours of makeup for Mystique in 'X-Men'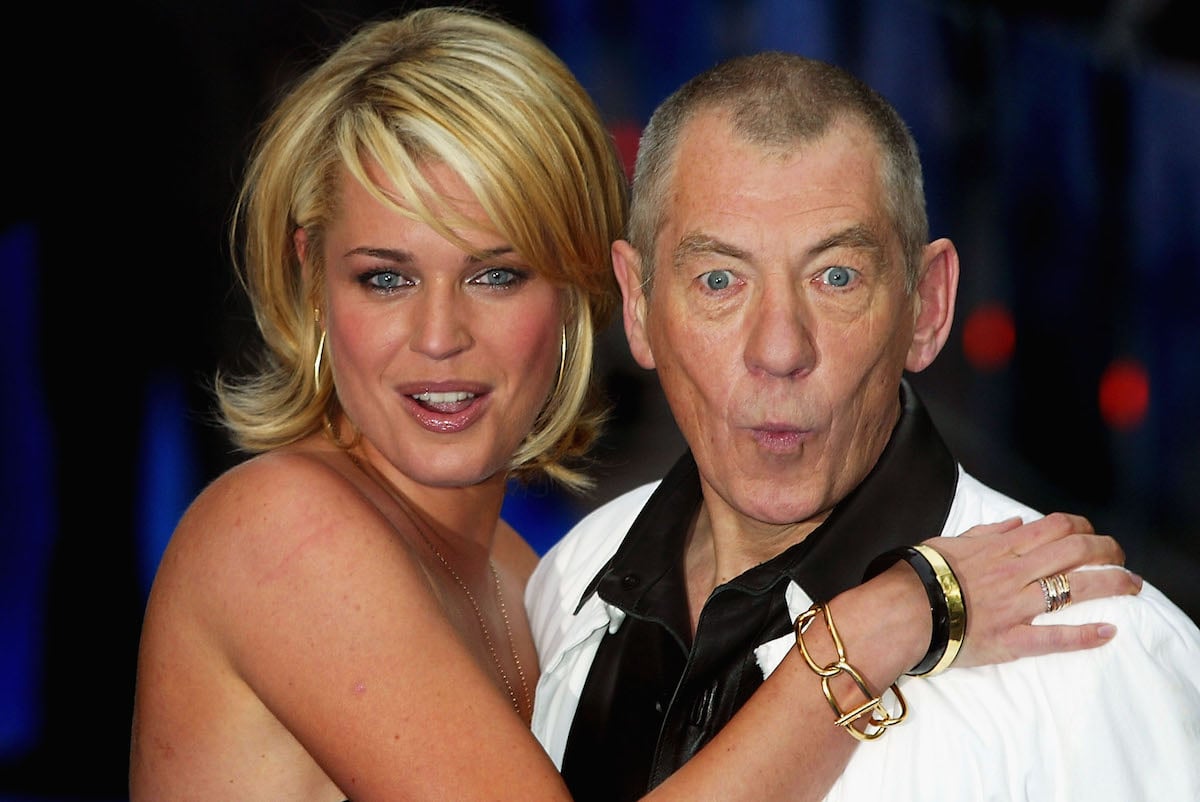 Romijin was the first person to play Mystique in a live-action movie trilogy. Her version of the character is still beloved, and a big part of that has to do with her look. It wasn't easy to create.
"The first time they did my makeup test for Mystique it was 12
hours," she told Entertainment Tonight. "We eventually got it down to nine for the second movie [X2: X-Men United]. For the third one [X-Men: The Last Stand], we got it down to seven. But still, to be on set by 9 a.m.? My call time to get to work was midnight."
Jennifer Lawrence eventually replaced her to play Mystique. Her version got a lot of criticism. Practical makeup was used for Mystique's iconic blue look.
"It used to take eight, which is lovely," Lawrence said on The Tonight Show with Jimmy Fallon. "Now it only takes three." But fans didn't get to see much of it with Lawrence's version of the character.
Romijin said she was in denial about the nudity
Some saw Mystique as a nude character. But others found all that makeup as enough to make them forget she isn't wearing clothes. Romijin admitted to being in denial about the nudity.
"I've been in denial about the nudity," she told Entertainment Weekly. "'No, no I'm very covered up.' I kept checking with the rest of the cast, 'You guys I'm totally covered up, right?' And they'd tell me, 'No Rebecca, you're naked.'"
She went on to say that she hoped her character's look would be done digitally for X3. Romijin said the hardest thing about playing Mystique was acting with all her prosthetics on her face. She also said the contacts she wore in the first movie made it hard to see but luckily that was digitally created in the sequel.
It's unknown when or how X-Men will return
The Marvel Cinematic Universe is going through many changes after Avengers Endgame. Fans are excited that the merger has made it possible for the X-Men to interact with the other heroes of the universe.
"It's all just beginning and the five-year plan that we've been working on, we were working on before any of that was set," president of Marvel Studios, Kevin Feige told io9. "So really it's much more, for us, less about specifics of when and where [the X-Men will appear] right now and more just the comfort factor and how nice it is that they're home. That they're all back. But it will be a very long time."
That means fans probably shouldn't expect cast announcements of the characters any time soon. But if Mystique appears again the actor should expect to be in makeup for hours.