Yardbirds Guitar Legend Jeff Beck Dead at 78 After a Short Illness
Classic rock legend and Yardbirds guitarist Jeff Beck is dead at 78 after a short illness, according to a statement on his Twitter. His family confirmed he died on Jan. 10.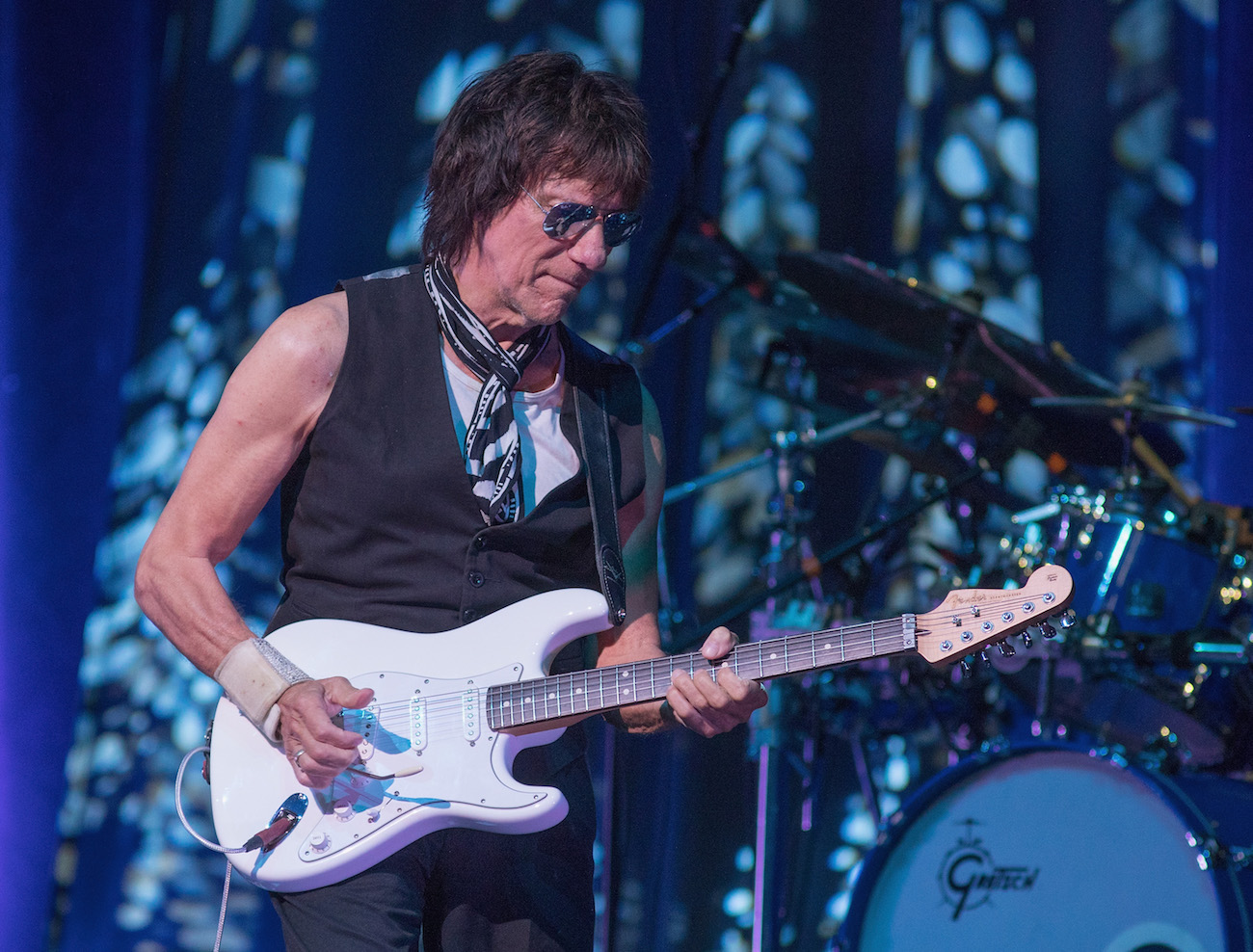 Jeff Beck is dead at 78, according to a statement
Beck, who famously insured his fingers and thumbs for $10 million, rose to fame when he replaced Eric Clapton as The Yardbirds' guitarist in 1965. Later, Beck formed the Jeff Beck Group with Rod Stewart. His innovations helped pioneer heavy metal, jazz-rock, and punk.
"Jeff Beck has the combination of brilliant technique with personality," the Heartbreakers' Mike Campbell wrote after Beck placed No. 5 on Rolling Stone's list of the 100 Greatest Guitarists. "It's like he's saying, 'I'm Jeff Beck. I'm right here. And you can't ignore me.' Even in the Yardbirds, he had a tone that was melodic but in-your-face – bright, urgent, and edgy, but sweet at the same time. You could tell he was a serious player, and he was going for it. He was not holding back."
Beck was an eight-time Grammy winner and a recipient of the Ivor Novello for outstanding contribution to British music. He was inducted into the Rock and Roll Hall of Fame twice: first as a member of The Yardbirds in 1992 and as a solo artist in 2009.
In his acceptance speech in 2009 (per BBC), he said, "I play the way I do because it allows me to come up with the sickest sounds possible. That's the point now, isn't it? I don't care about the rules. In fact, if I don't break the rules at least 10 times in every song, then I'm not doing my job properly."
Beck's death was announced on his Twitter page. The statement read: "On behalf of his family, it is with deep and profound sadness that we share the news of Jeff Beck's passing. After suddenly contracting bacterial meningitis, he peacefully passed away yesterday. His family ask for privacy while they process this tremendous loss."
Beck had recently toured with Johnny Depp
Recently, Beck teamed up with actor Johnny Depp to record and tour. In 2022, they released 18, featuring original songs by Depp and covers of Marvin Gaye, the Velvet Underground, and others.
The pair performed together in Chicago before Halloween. Their last show was in Reno, Nevada, on Nov. 12, 2022.
Other musicians such as Kiss' Gene Simmons are heartbroken, while Black Sabbath's Tony Iommi is "totally shocked" (per The Guardian).
In 2018, Beck told Rolling Stone, "I was going to write an autobiography once. I started writing it, and then I thought, 'No, let them dig around when I'm dead.'"