Years Before Working With Alec Baldwin on 'Rust,' Assistant Director Dave Halls Worked on 'The Crow' Sequel
On October 21, 2021, Halyna Hutchins lost her life in an accidental fatal shooting while filming the western movie Rust, starring Alec Baldwin. Director Joel Souza was also injured and is now recovering from a bullet wound to his shoulder. Authorities are trying to determine how a round of live ammunition ended up in a prop gun.
Assistant director Dave Halls is at the center of the investigation. Although the armorer traditionally handles all weapons, Halls is the one who handed the loaded gun to Baldwin.
Many years before the assistant director walked onto the Rust set at Bonanza Creek Ranch near Santa Fe, New Mexico, he served as a crew member for The Crow: Salvation. Coincidentally, actor Brandon Lee died while filming the original movie, The Crow, due to a live round in a prop gun.
Alec Baldwin has spoken out since the fatal shooting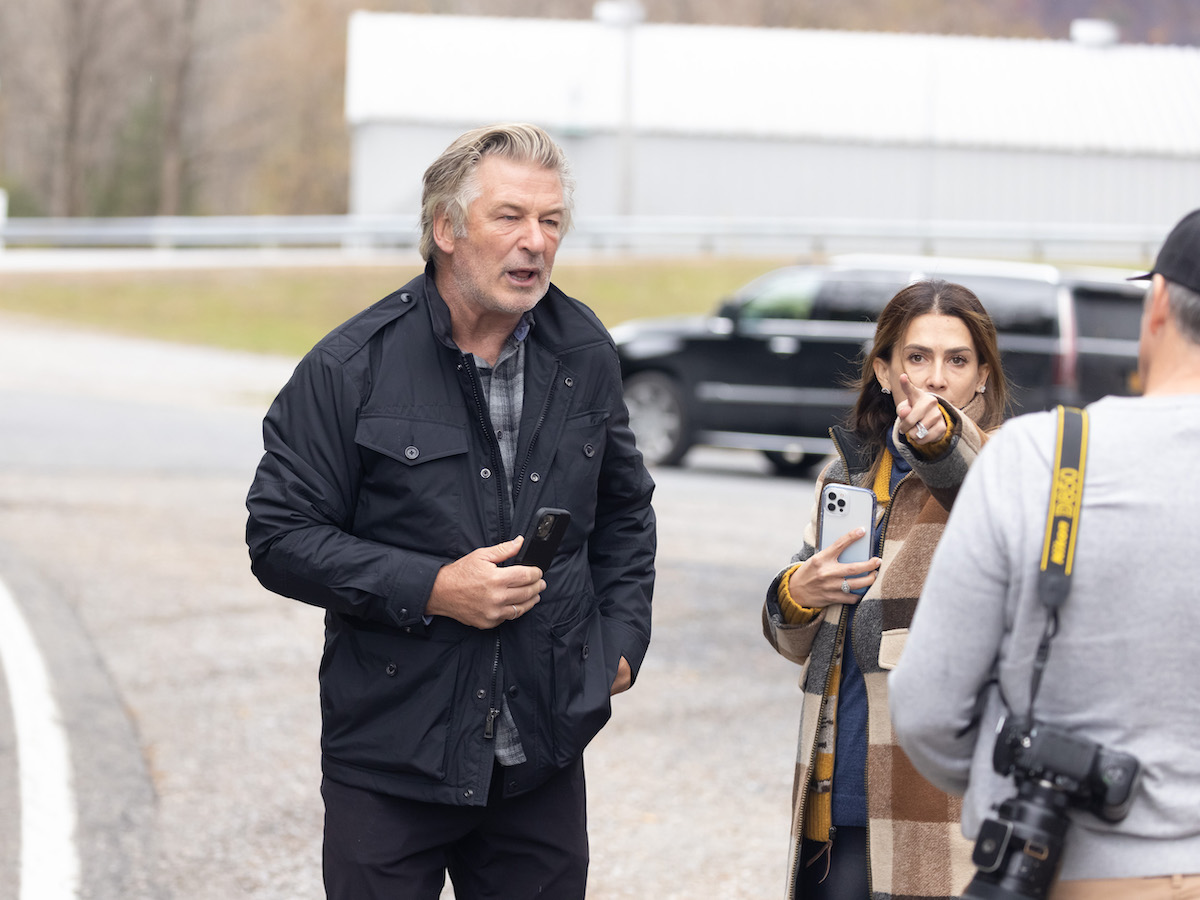 Hutchins was an up-and-coming cinematographer admired by her peers. The mother of a young son was only 42 years old when she died.
Baldwin, who ultimately fired the fatal shot, served as an executive producer on the low-budget film. ABC News reports that Santa Fe County Sheriff Adan Mendoza said there was "some complacency" in how weapons were handled on set. More than 500 rounds of ammunition were retrieved, including blanks, dummy rounds, and suspected live rounds.
Armorer Hannah Gutierrez Reed was working on Rust at the time of the fatal shooting. She claims she followed safety protocols and locked up the guns before going to lunch. When she returned, Gutierrez gave the weapon in question to Halls. Giving the gun to Baldwin, he mistakenly called it a "cold gun" to indicate it was safe for use.
Assistant Director Dave Halls also worked on 'The Crow' sequel
Some of the Rust crew members were concerned about unsafe working conditions prior to the tragic event. The morning of the shooting, several people walked off the set in protest. 
According to CNN, Halls worked on two movies in 2019 that resulted in complaints about his behavior. The complaints included "disregard for safety protocols for weapons and pyrotechnics use, blocked fire lanes and exits, and instances of inappropriate sexual behavior in the workplace."
Consequence reported that crew members who previously worked with Halls said he is known for skipping safety meetings. They claim he has a flippant attitude toward guns on the set and rushes through procedures established to ensure a safe work environment. According to Variety, crew members warned Rust producers about safety issues involving Halls in other films, but they took no action.
In 2019, the assistant director was reportedly fired from Freedom's Path after a gun went off unexpectedly. There were also known violations on the set of the 2021 film One Way. Halls showed a blatant disregard for safety by not using stunt drivers in precarious car chase scenes.
There have been no charges filed as of yet as authorities continue to investigate the unfortunate chain of events that resulted in the death of Hutchins.
Son of martial arts expert Bruce Lee met his demise on the set of 'The Crow'
Brandon Lee secured the lead role in the 1993 film The Crow. Unfortunately, he met the same fate as Hutchins when an improperly prepared prop gun contained a live round.
The weapon was fired at Lee while filming, causing critical injuries. The actor was immediately rushed to the hospital but did not survive. He was only 28 years old. Lee's fiancée, Elizabeth Hutton, recently told USA Today that both accidents were an "avoidable tragedy."
According to IMDb, Halls did not work on The Crow. But he did serve as the first assistant director: second unit and second assistant director in its sequel, The Crow: Salvation. While the two shootings are unrelated, they raise a valid question as to how the same thing could happen almost 30 years later.