'Yellowstone': Are Kevin Coster, Luke Grimes, and Kelly Reilly Returning for Season 4 After the Season 3 Finale Shocker?
The season 3 finale of 'Yellowstone' left most of the Dutton family's fate up in the air, leaving fans to wonder if some of the stars might be leaving the show.
The season 3 finale of Yellowstone did not end well for a number of major characters. The Western family drama's cliffhanger left the fates of John Dutton (Kevin Costner), Beth Dutton (Kelly Reilly), and Kayce Dutton (Luke Grimes) up in the air, leaving fans to wonder who managed to survive. The cast and crew are now back on set in Montana filming season 4, and a number of set leaks have emerged. Could Grimes be leaving after last season's shocking finale?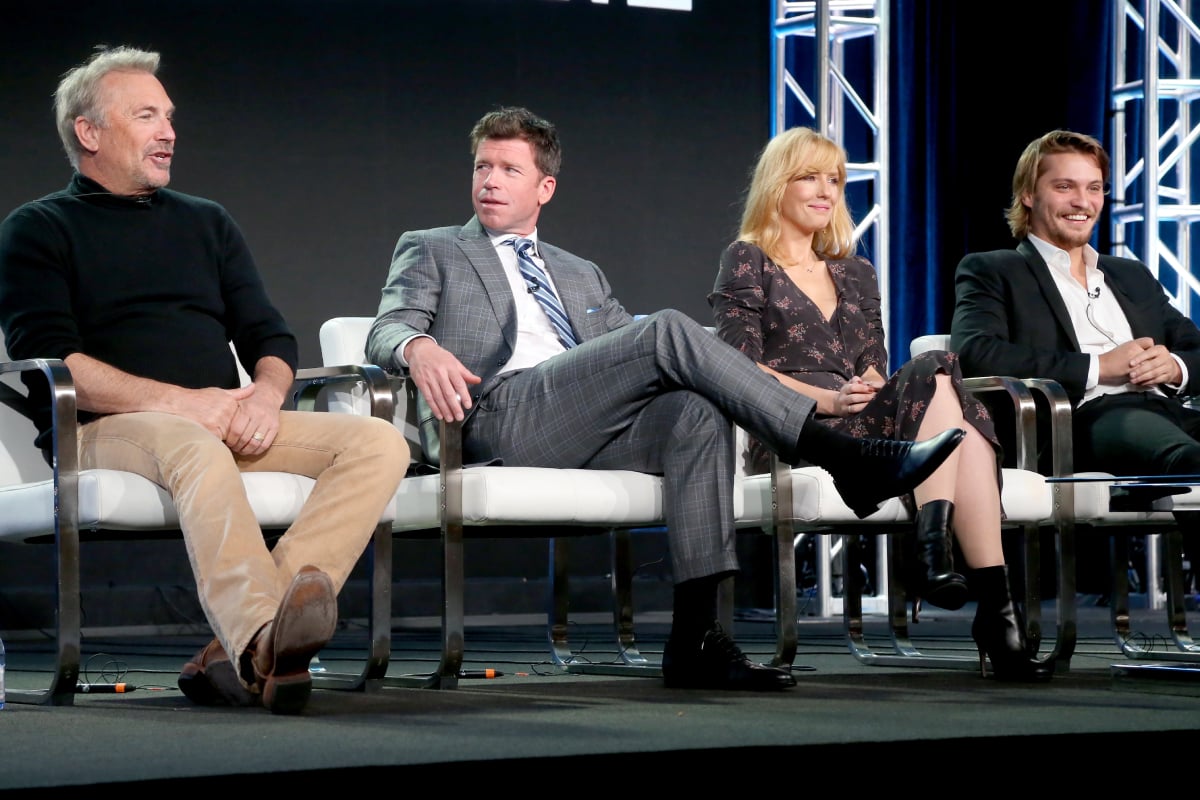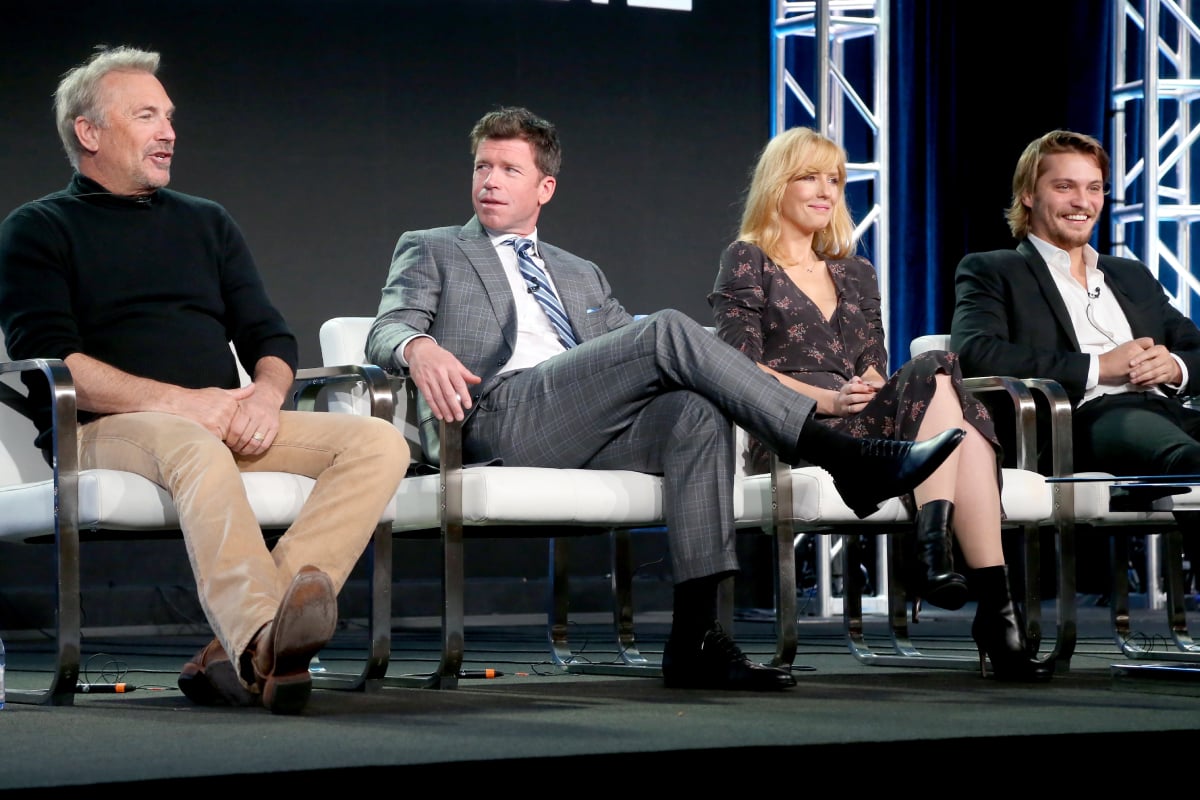 The season 3 finale of "Yellowstone' saw the Dutton family under attack
As Express notes, Yellowstone's most devastating cliffhanger yet left the Dutton family in serious danger. Ranch owner John was on the side of the road helping a motorist when an unknown assailant shot him multiple times.
At the same time Beth and Kayce were the victims of separate attacks. But the episode cut away from the action before showing if anyone survived.
A popular fan theory is that Jamie (Wes Bentley) was the one behind the attacks on the Dutton family. He is a likely suspect after finding out the truth about his past and confronting his biological father Garrett Randall (Will Patton). Another possible suspect is rival ranch owner Roarke Morris (Josh Holloway).
Fans are also pretty certain that Costner will be back as John Dutton. Even though he was lying in a pool of blood, it appeared that his cell phone stopped a bullet from killing him. And it would be quite the risky move for creator Taylor Sheridan to kill the family patriarch. 
A set leak claims that both John and Beth Dutton survived
An insider on Reddit has convinced some fans that both John and Beth survived season 3. Redditor boogaloobrigadier claimed to have a friend who is an extra on the set of Yellowstone season 4.
"From what he's told me, John and Beth are alive. Seems like they'll both be fine, but Beth is just in quite a bit of shock," boogaloobrigadier claimed. "I know a lot of people are worried, but that might clear some of it up. Don't have anything else beyond this point."
This supposed set leak is just a rumor, as no one from the Yellowstone cast or crew has confirmed the return of John and Beth. As for Kayce, his future on the show is unknown.
The last time fans saw him he was about to speak to his wife Monica Dutton (Kelsey Chow) about his candidacy for governor. But gunmen stormed into his office and left him cowering behind his desk.
Could Luke Grimes be leaving 'Yellowstone' after the season 3 finale shocker?
As Express notes, the finale left Kayce's future on the show in serious question. Even though fans did not see him get shot, he didn't appear to have a way out of the dangerous situation. Grimes has not spoken publicly about his future on the show.
Fans also do not know about the fate of Jimmy Hurdstorm (Jefferson White) who fell off his horse in the final episode of season 3. In the behind-the-scenes special Tales From the Bunkhouse, White told fans that changes are coming in season 4.
"I'm lying face down in the dirt at the end of this s***. It's a whole new show. So much is uncertain at the end of three, 10," White Said. "It's so exciting and this world that we've spent three seasons building is shattered in 10 minutes."
Fans will have to wait a while to find out the truth about who survives. Yellowstone season 4 is expected to return to Paramount Movie Network in the summer of 2021.