'Yellowstone' Season 3 Has a 'Different Feel' in the Best Possible Way
If Yellowstone ultimately taps into the western vibe Costner helped revive on the big screen, it's still a bit jaw-dropping
A lot of people probably still don't realize that Kevin Costner is starring on a major TV series over on the Paramount Network. If Yellowstone ultimately taps into the western vibe Costner helped revive on the big screen, it's still a bit jaw-dropping to realize he's on a TV series on a more obscure network.
Yellowstone is going to have an eventual third season after debuting in June of 2018. Those of you who haven't seen it should give it a try. You'll find a TV rarity in offering eye-opening looks at what the U.S. is still like dealing with land grabs as a major prospect for becoming filthy rich.
For the upcoming third season, the show is going to go for a different feel after a lot of character warring and initial blockbuster ratings in Season One.
The critics haven't been too kind to 'Yellowstone'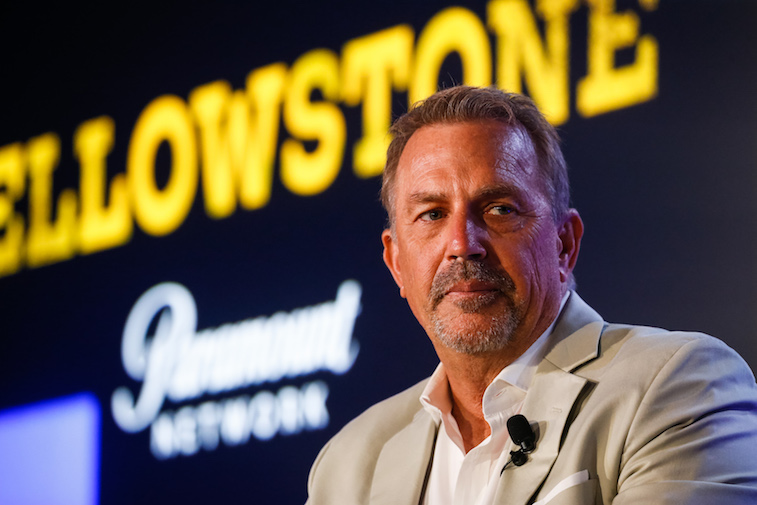 Despite the top cast, beautiful scenery, and the insightful look into how dirty politics still operate in the American frontier, critics have gone after the show for being a tad too melodramatic.
Comments like that almost makes it feel like it's a western soap opera. The show really isn't, albeit dealing with family relationships within the Dutton Family. Costner plays billionaire John Dutton who owns the largest ranch in the U.S. Having the ranch located next to Yellowstone National Park, he's a sitting duck for those trying to steal his land away, including Native-American acquisition.
All the political dynamics of the show have made it a true lesson on how insidious our politics and government continue being if someone still owns a stake of prime land. Producers are probably at least happy the critical drubbing hasn't hurt ratings.
In the beginning, it garnered much bigger ratings, though, no doubt at the novelty of seeing Kevin Costner deciding to do a TV series for the first time ever.
What's going to happen in Season 3?
Season Two of Yellowstone just finished up in late August with a lot of the Dutton family bruised from all the internal politics of either snatching away or protecting the ranch.
According to cast members, the third season will lighten up a little bit and show the family coming together for a sense of peace. Maybe some fans will find this a cop-out since the in-fighting is what many people found the most interesting, almost like a Montana-based Dallas or Dynasty.
On the other hand, the show needed to do something to try something slightly different. Ratings have never been at cable level following the initial successful debut. Then again, ratings have stayed steady and are higher in Season Two than they were in the first.
In addition to the change of feel to the show, they'll be adding some new cast members and also giving a sense of foreboding about those in the family orbit possibly being future enemies.
Bringing in more female characters for romantic entanglements
You can't have a show like this without some complicated romances in the mix. Maybe some will argue that does make it skirt the borders of being a nighttime soap opera.
There's so much more going on, however, you can't fault them for playing up some sex appeal. Names like Q'orianka Kilcher, Jennifer Landon, Karen Pittman, and Eden Brolin are some newer actresses you'll see joining the show in Season Three. These are names you'll likely hear a lot more about beyond the confines of the show.
Josh Holloway will be joining the series as Roarke Carter, a potential adversary and a hedge fund manager. He's an example of a few veteran actors the show employs from time to time, including some guest shots from the legendary Dabney Coleman.
Thanks to the show's cinematic touch, it might be around a while since it's helped define Paramount Network's brand. Even on the smaller networks, the trend marches on toward making TV your new movie theater while attracting legendary actors.