'Yellowstone' Star Cole Hauser Actually Comes From Hollywood Royalty
Yellowstone star Cole Hauser has been a working Hollywood actor for three decades in both TV and movies. But it wasn't until he landed the role of ranch hand Rip Wheeler on the Paramount Movie Network western that he became a star on a hit TV series.
Hauser was actually born and raised in the LA entertainment scene and has lived in the area his entire life. In fact, the actor is related to Hollywood royalty.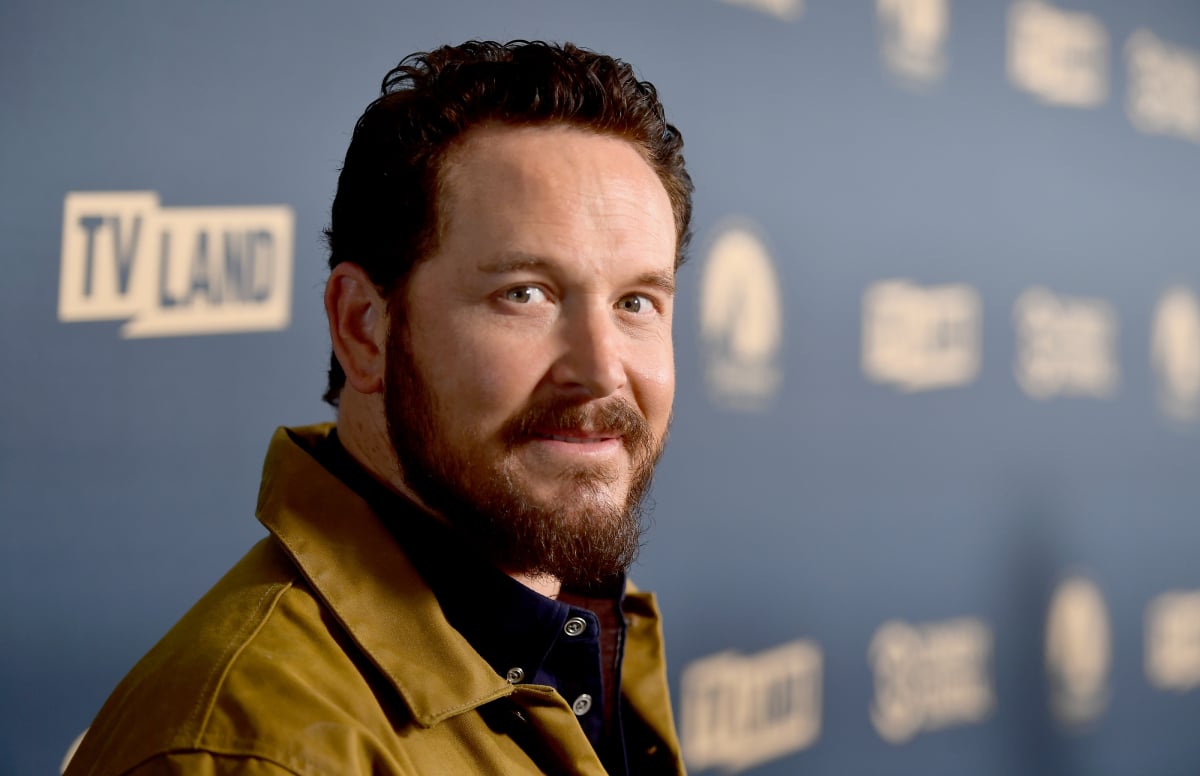 The 'Yellowstone' star became friends with Oscar winners at the start of his career
Hauser is from Santa Barbara, California, and he is the son of actor Wings Hauser and the founder of the Warner Sisters film production company, Cass Warner. His long and impressive acting career began in the early 1990s when he was just 17 years old.
According to his IMDB page, Hauser's first credit was alongside his dad in the 1992 film Frame-Up II. That same year, Hauser appeared in School Ties with future Oscar winners Ben Affleck and Matt Damon.
Hauser and Affleck also appeared together in 1994's Dazed and Confused with future Oscar winner Matthew McConaughey. And, he went on to star in the film that won Damon and Affleck their Best Original Screenplay Oscars – Good Will Hunting.
Hauser's other feature credits include Tigerland, White Oleander, Higher Learning, Tears of the Sun, A Good Day to Die Hard, Olympus Has Fallen, and Too Fast, Too Furious. He also made TV appearances in ER, Rogue, and The Lizzie Borden Chronicles.
Cole Hauser's great-grandfather is Hollywood royalty
Hauser's family have been major players in the entertainment industry since it began in Southern California a century ago. His paternal grandfather was Hollywood golden era screenwriter and Oscar winner Dwight Hauser.
His maternal grandparents are Betty Warner and Milton Sperling, a successful producer and screenwriter in the 1940s, 50s, and 60s. Going back even further, Betty's father — Hauser's great-grandfather — was Harry M. Warner, one of the founders of Warner Bros. Studios.
RELATED: 'Yellowstone:' Why Can't Rip Marry Beth?
Harry and his three younger brothers — Albert, Sam, and Jack — were major players in the development of the film industry. They officially formed Warner Bros. Pictures, Inc. in 1923. Harry served as Warner Bros. president until 1956, with Jack and Sam as the co-heads of production and Albert as treasurer.
They immediately found success when they discovered a trained German Shepherd named Rin Tin Tin. The dog went on to star in multiple Warner Bros. films and became one of the studio's most important assets.
The 'Yellowstone' star is definitely returning for season 4
Hauser is just about the only star of Yellowstone whose character's fate wasn't hanging in the balance when season 3 came to an end last summer. In the last scene of the season finale, the Dutton family was under attack. And, it wasn't clear if Beth (Kelly Reilly), Kayce (Luke Grimes), and John (Kevin Costner) would survive.
Rip, however, is for sure alive and well. He's also finally ready to marry Beth. Unfortunately, fans are going to have to wait a few more months to get answers to all the questions they had after the explosive finale.
In the meantime, Hauser's fans can keep up with him on social media. He doesn't post too often. But when he does, he often shares pics of the Yellowstone set in Montana and the actor dressed up in his signature Rip Wheeler style.
He's also starring in a new movie titled The Last Champion. Hauser shaved off Rip's beard to play the role of a wrestling coach.
"A story of faith, friendship, love, addiction and redemption. Something we all need right now," Hauser wrote on Instagram.
The Last Champion is available on Google, Amazon, and iTunes. The first three seasons of Yellowstone are available on Peacock.