Yes, Blink-182's Tom DeLonge Believes In Aliens and No, He's Not Joking
Believe it or not UFOs are real, just ask Tom DeLonge. Actually, you can ask the U.S. Navy spokesman Joseph Gradisher as well.
Believe it or not UFOs are real, just ask Tom DeLonge. Actually, you can ask the U.S. Navy spokesman Joseph Gradisher as well. Wild claims you ask? Not really.
https://youtu.be/tf1uLwUTDA0  YouTube video of Gimbal: The first U.S. government released video of official unidentified aerial phenomenon.
Since the release of official evidence confirming unidentified aerial phenomena are real, DeLonge's credibility as an expert in all things extraterrestrial has gained ground. Naysayers be damned, it is hard not to believe when we can see the evidence with our own eyes.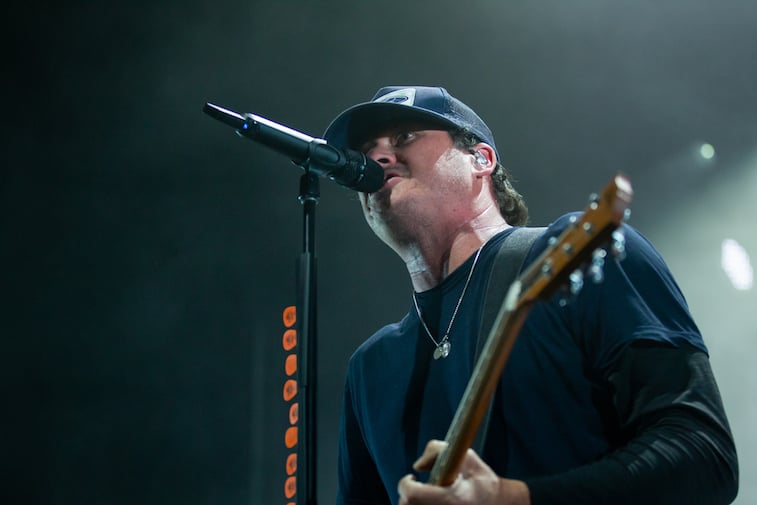 So, are UFOs real?
Technically a UFO is any unidentified object spotted in the sky. The term "unidentified flying object" was used originally by the military to describe unusual sightings of things that could not be identified immediately as a known object by the observer.
Through the ages, people believed they saw "odd space crafts" in the form of strange lights and floating objects mysteriously appearing in the sky.
When did Tom DeLonge start believing in aliens?
DeLonge's belief in extra-terrestrial life started long before he was part of Blink-182. He always believed that life exists on other planets and that the governments of the world are trying to hide the truth.
However, his fame as a rock star gave him the platform to talk about his beliefs. The story of DeLonge's part in the rise and fall of Blink-182 is a classic rock and roll narrative.
The band shot to fame while creating the soundtrack for rebellious teenagers everywhere. But it all fell apart when DeLonge was forced out of the band by Mark Hoppus and Travis Barker because, as Hoppus explained to Rolling Stone, "DeLonge had spent years pushing back Blink-related projects to concentrate on "other, non-musical stuff."
Once out of the band, DeLonge decided to go looking for aliens.
Were aliens ever a part of Blink-182 and DeLonge's music?
DeLonge interest in aliens was definitely part his music. Enema of the State, Blink-182s third studio album featured summery tracks revolving about the usual teen angst but the subject of UFO conspiracy theories was covered on the song "Aliens Exist."  
Additionally, an album recorded by DeLonge and Barker, titled Box Car Racer, was described as "essentially an outlet for DeLonge's more esoteric leanings" by journalist Joe Shooman.
When did Tom DeLonge go all in on aliens?
Some people would say that DeLonge went "full tinfoil hat" when he started a multimedia business named To the Stars Academy of Arts & Science. Output from the company includes fiction and nonfiction books, documentary films, and music created by Angels & Airwaves, DeLonge's most recent band.
According to DeLonge, the goal of the project is to work toward advancing the science associated with all things outer space.
DeLonge's widely acclaimed graphic novel Strange Times is being turned into a TV series which airs on TBS.
Additionally, another series created by To the Stars Academy of Arts & Science called Unidentified, airs on The History Channel. So, it seems that DeLonge's obsession with aliens is becoming a vehicle for mainstream entertainment.
Obviously, it is not a strange time to believe that science fiction and aliens are real.