Yoko Ono: How Much Is the Legendary Artist and Widow of John Lennon Worth?
Yoko Ono was a successful artist when she met John Lennon in the '60s. Here's a look at her remarkable net worth in 2019.
In May of 1968, The Beatles had seen a lot of changes. The previous year, they'd lost their manager Brian Epstein. Trying to move on, the band experienced its first real flop following the release of the Magical Mystery Tour film.
But the band members and studio technicians were about to be surprised by a woman who would become a de facto member of The Beatles from then on. That woman was Yoko Ono, and John Lennon made it known that he expected her to be accepted as an equal.
Yoko found herself in an impossibly awkward situation that day, and there would be many more in the years to come. However, she never wilted from the spotlight, and after the Beatles breakup she made some of the best music of Lennon's career with him.
In the late '70s, after the couple had their son Sean, Yoko handled Lennon's business while juggling her own work. (John stayed home and raised Sean.) Now 86, Yoko's still going strong — and has amassed an impressive net worth over the years.
Yoko's art and music career through the years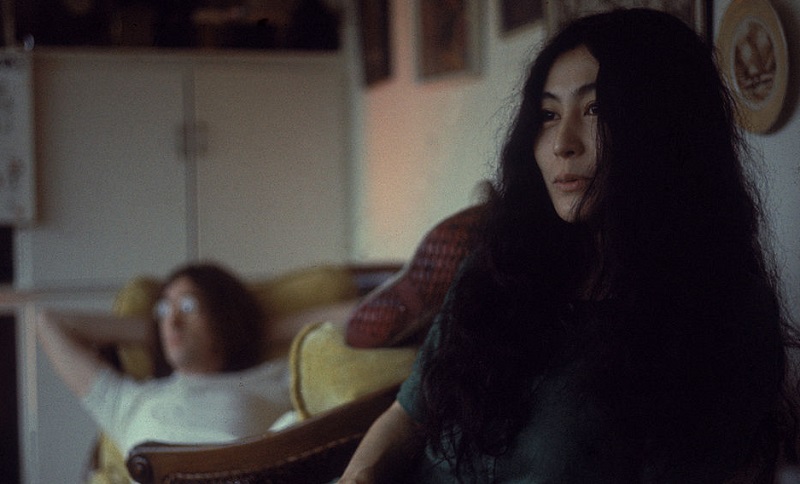 Yoko was born in 1933 (seven years before Lennon) and had already established a career as an artist. In fact, the couple met at a preview of an exhibition Yoko had in London.
At the time, Lennon was skeptical about Yoko's conceptual art, thinking it was "a con." However, he found a piece he loved. It involved a ladder that the viewer climbed to look at a canvas on the ceiling. After getting up there, Lennon read, in tiny letters, the word "yes."
It's an unusual way to meet, but that was how Lennon and Yoko first made contact (per the legend). While he continued to be one of the most talked-about people on earth, she continued making her art and collaborating with him on music. (By the late '60s, the couple barely had space to breathe.)
Eventually, Yoko's works made it into the National Gallery, MoMA, and the Whitney. And the recordings she made with Lennon have become immortal.
Yoko Ono's net worth estimated at $600 million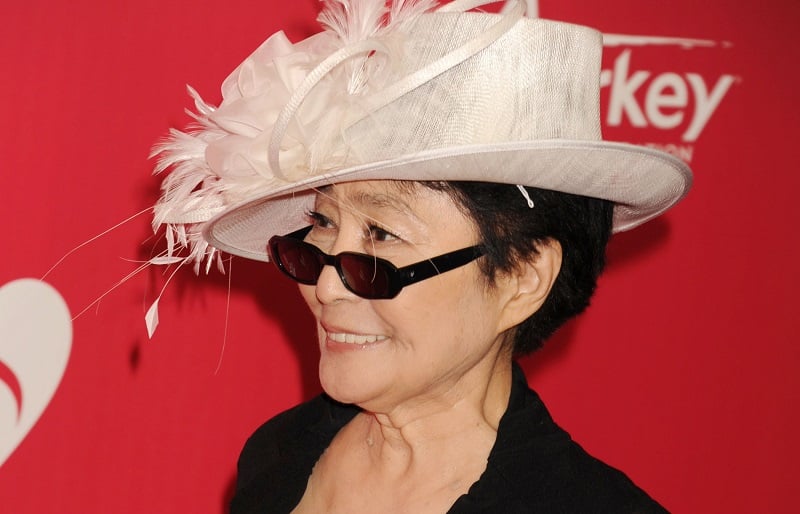 While Yoko's art career would have guaranteed her success and wealth, her musical collaborations with Lennon — and the value of his estate — made her wealthy on a level few can comprehend. Double Fantasy, their final album, stands among Lennon's biggest solo hits.
According to Celebrity Net Worth, Yoko's fortune is an estimated $600 million in 2019. Given the type of revenue streams she has in art and music, that figure is only headed in one direction.
In recent years, she's sold a Basquiat painting valued at $11 million and still has a share of the Beatles royalties (over $3 million per year as of 2013). Part of the earnings always go to support charitable foundations — some of which she started with Lennon in the '70s.
This summer, you'll find her work as part of the Lower Manhattan Cultural Council's River to River Festival. She may be 86, but Yoko Ono does not seem to be tiring of her life's work in the slightest.
See also: The John Lennon Song That Landed Him on the FBI's Radar