'You': The 1 Thing Penn Badgley Wants Fans of His Character, Joe Goldberg, to Stop Doing
Penn Badgley wants fans of You to stop romanticizing his character, Joe Goldberg. Warning: spoiler alerts for Season 2 ahead.
The actor who previously played Dan Humphrey on the CW's hit series, Gossip Girl, is now playing a serial killer in You based on the eponymous novel by Caroline Kepnes. Season 2, which debuted on Netflix Dec. 26, 2019, followed Hidden Bodies the sequel to You from Kepnes, albeit with a few deviations from the book.
For those who haven't already binge-watched Season 2 of You on Netflix, Badgley's character, Joe, still has an unhealthy obsession with a woman — no surprise there — and continues to kill people in the name of love, or more accurately, Love Quinn, played by actress Victoria Pedretti.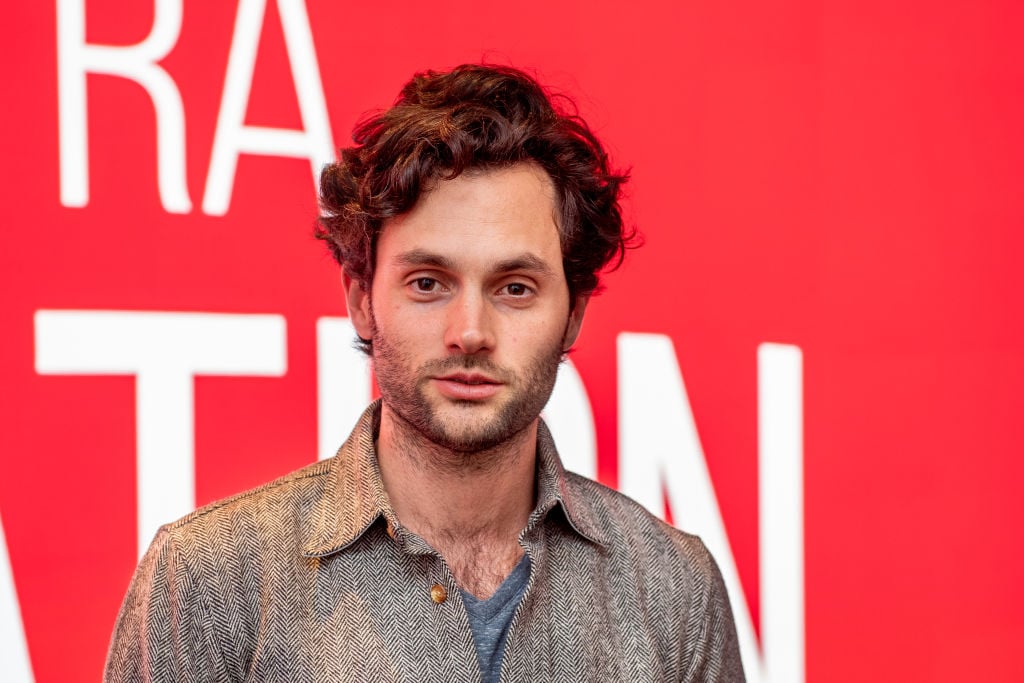 Since the show first gained popularity when it switched from Lifetime to Netflix, fans of the series have made their love of Joe known. And for Badgley, that type of fan reaction isn't one he wants. Rather than be completely repulsed by Joe's actions, fans have embraced Badgley's character and have been rooting for him. Memes about Joe's ability to text back having just killed someone have even been making rounds on Instagram.
Penn Badgley says Joe isn't 'looking for true love'
In an interview with Entertainment Weekly published on Dec. 27, 2019, shortly after the release of You Season 2, Badgley reflected on the events that transpired over the course of 10 episodes, reminding fans of the series his character isn't someone to romanticize. He said Joe doesn't have the best intentions despite Season 2 ending with him trying to be a better person.
"Joe is not actually looking for true love," Badgley said. "He's not actually a person who just needs somebody who loves him. He's a murderer! He's a sociopath. He's abusive. He's delusional. And he's self-obsessed."
Badgley's take on Joe is very different from how fans feel about his character. Viewers seem to think his obsessive and violent ways are somehow desirable. That's right. Audiences seem to like Joe, the attention he gives women, and it's been that way since Season 1 hit Netflix in Dec. 2018. 
On Jan. 9, 2019, Badgley responded to fans' comments about his character on Twitter, according to Teen Vogue. One viewer wrote, "Kidnap me pls," to which Badgley replied, "No thx." Another fan tweet read, "Said this already but @PennBadgley is breaking my heart once again as Joe. What is it about him?" The actor responded with "A: He is a murderer."
Badgley went on to say that fans romanticizing Joe would be all the motivation he'd need for future episodes of the show.
Victoria Pedretti doesn't believe people want to date Joe
Badgley's Season 2 co-star, Pedretti, feels the same way about people romanticizing Joe. She doesn't like it. "People are going to say dumb sh**," she told Teen Vogue during a conversation published on Dec. 27, 2019. "I don't truly believe that people want to sleep with a serial killer. It's just that Penn Badgley is not actually a serial killer, he's a sweet man."
Kepnes is currently working on a third book in her You series with a fourth expected. As for the Netflix series, Season 3 hasn't been confirmed but fans and the cast are hopeful it will return to the streaming service in Dec. 2020.