You Can Watch Netflix Remotely With Friends and Family Using Netflix Party
You can watch a group stream together of your favorite Netflix content with the Netflix Party browser extension.
As we follow the rules of self-isolation and self-quarantine during the coronavirus (COVID-19) outbreak, people are looking for ways to occupy their spare time. And your favorite streaming platforms are here to help you pass the hours.
While some viewers are looking forward to seeing early releases of films via on-demand services, Netflix remains a reliable go-to in these times. There's even a workaround being shared online that enables users to watch in a group format — all from the comfort of their individual homes.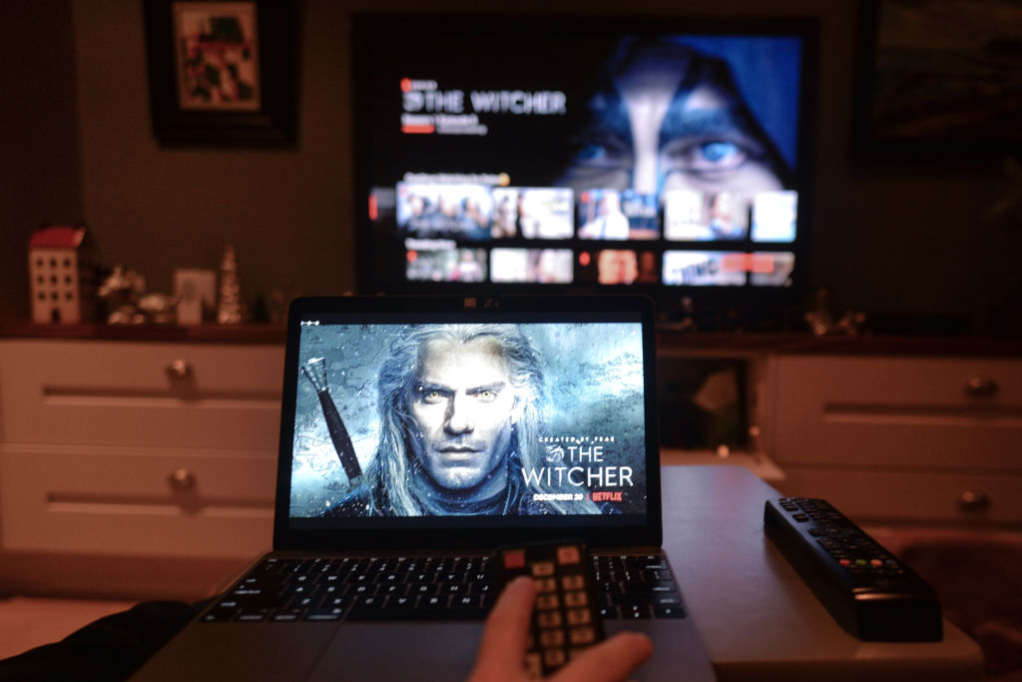 Netflix Party extension helps people watch content together
If you've ever wondered whether there was a way to share your Netflix viewing experience remotely — like a Netflix-and-Chill version of Fortnite — there's something you can do.
A Chrome extension called Netflix Party will give you multiviewer access, so you and your crew can share the joy of watching your favorite content at the same time.
Netflix Party launched this month and is described by the developer as "a Chrome extension for watching Netflix remotely with friends, e.g., for movie nights with that long-distance special someone. It synchronizes video playback and adds group chat."
Two things you need to know: This is not a Netflix creation, and you must be using the Chrome browser.
How do you activate Netflix Party?
Over 1 million users have installed the extension, which allows you to have group watch parties while binging on Ozark, Stranger Things, Lucifer, and more. The first step is to install the extension by visiting the Chrome web store.
You then have the option of throwing the party yourself or joining one. If you are the host, log into your Netflix account and start a video stream.
Click the "NP" icon, "start party," and copy the URL to share with your homies. If you're a party guest, simply open the URL the host sent, and then click the "NP" symbol.
Let the good times and live chat roll.
This isn't the first time Netflix Party has been around
Some people have pointed out that this sort of viewing experience once was an option on Xbox Live. You'd choose an avatar and wait until the viewing festivities began. However, this died out without a word on the platform.
With the recent Netflix Party version, users can select an icon and name and go crazy with emojis. And in this time of social distancing, some Netflix users are excited about the prospect of sharing their screen with loved ones.
You don't have to call your friend or FaceTime your mom to sync up for your favorite shows and movies. Netflix Party also could be a way to spend some quality time with your significant other. And it works out perfectly for those who plan on joining the Beyoncé Homecoming watch party.
If you can't use Netflix Party, there's something else
Metastream is another web browser extension that is compatible with Chrome or Firefox. It works similarly to Netflix Party.
In addition to watching Netflix, it provides group syncing and viewing access for content on YouTube, Hulu, Twitch, and the anime favorite, Crunchyroll. It's also free and works by sharing a URL with your fellow watch partygoers.