You Have to See Kendall Jenner Revisit Her Cheerleading Roots With the Cast of Netflix's 'Cheer'
While Kylie Jenner has been busy obsessing over the new season of ABC's The Bachelor, big sister Kendall has apparently been hooked on Netflix's hit docu-series, Cheer.
Just like many people, the supermodel has fallen into the hype surrounding Navarro College's competitive cheer squad and recently admitted to being a huge fan of the series.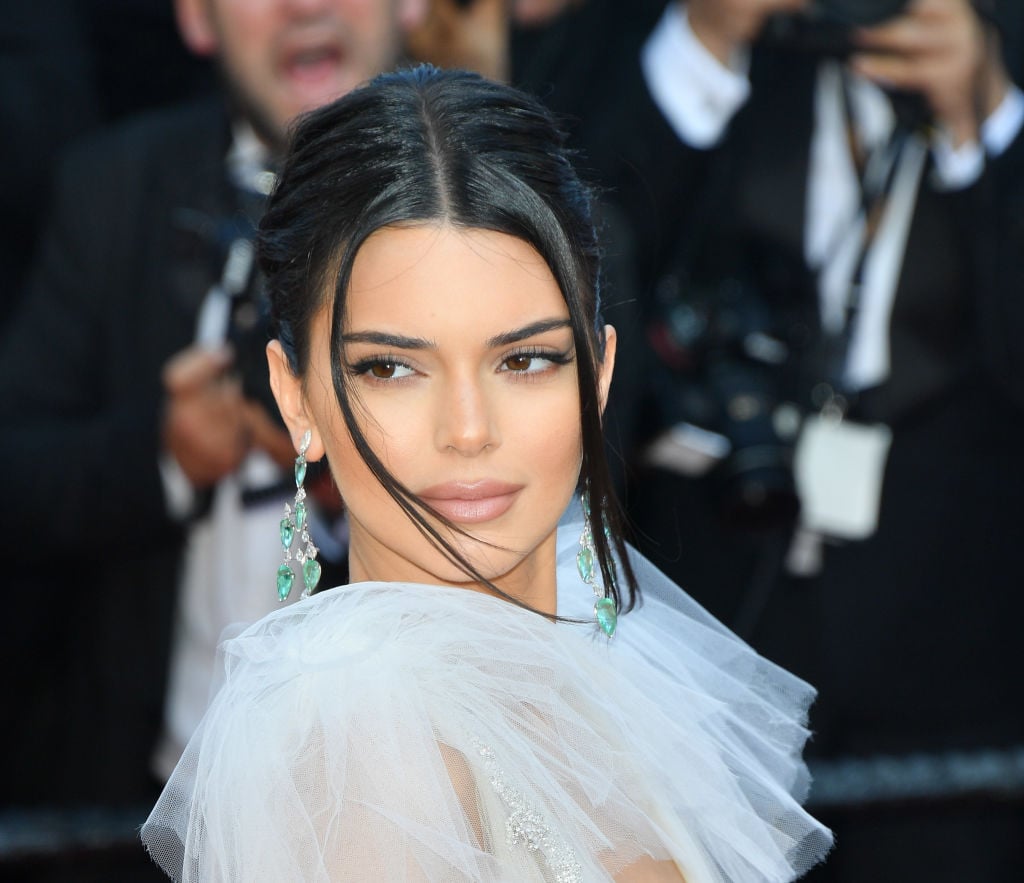 So much so, that she couldn't contain her excitement when the Cheer cast surprised her with the opportunity to perform stunts with them while they all appeared on an episode of The Ellen Show.
Jenner was all smiles as she relived her cheerleading days
Modeling, riding horses, and photography may be a few of Jenner's not-so-hidden talents, but these aren't the only things she has a natural knack for.
For those who've been following the supermodel for a while know that she used to be a cheerleader back in high school but had to give up the sport once she got more into modeling.
Though she hasn't had the chance to relive her glory days since then, Jenner has been getting her cheerleading fix by watching the hit Netflix series, Cheer.
While appearing on a recent episode of The Ellen Show, the Keeping Up with the Kardashians star opened up about how much she loves the series and everyone on it.
Jenner then took a trip down memory lane when DeGeneres pulled up a photo of from her cheerleading days which showed off the model's epic wingspan.
The supermodel then went on to share how obsessed she is with the talented cast of Cheer and experienced the surprise of her life when one of the show's stars, Morgan Simianer, appeared, along with a cheerleading costume for Jenner to change into.
Simianer convinced the model to perform a few exciting — yet terrifying— stunts that turned out so amazingly, you just have to watch for yourself.
Jenner's showed off her cheering skills on national television before
Though we've never seen Jenner more in her element as she cheered alongside the cast of Cheer, this wasn't the first time she's shown off her cheerleading skills while appearing on a talk show.
In September 2019, the supermodel guest-starred on an episode of The Tonight Show Starring Jimmy Fallon and opened up about her experience as a high school cheerleader.
"I was a cheerleader," Jenner confessed to Fallon. "I was into it. I think I was more into it because there was this really cute boy on the football team that I really liked. So I was like 'I want to be a cheerleader.' But I ended up making some of, my two best friends are girls I met from cheer. So it all ended up working out and I had so much fun, It was a cool experience."
Fallon then asked Jenner if she still remembered any cheers and she didn't hesitate to teach the talk show host one of her cheerleading team's chants.
Now that we've seen Jenner's cheerleading skills on not one, but two separate occasions, we're now convinced that modeling might not be her only calling.