'You': Joe's Shocking Murder in Season 3 Has a Season 2 Call Back
Joe Goldberg (Penn Badgley) shocks 'You' fans again with a murder. But this one has a season 2 call back.
Last season You fans watched Joe Goldberg (Penn Badgley) falling in Love. Season 3 shows his marriage taking a downturn with Love (Victoria Pedretti). The new parents don't leave their life of crime behind them. This is how Joe's shocking murder calls back to a love scene from last season.
[Spoiler alert: You Season 3 finale spoilers ahead.]
Joe and Love's marriage struggles in 'You' Season 3
Season 3 starts with Joe and Love living as husband and wife in a suburb called Madre Linda. Their marriage is already struggling with the stress of having a newborn. 
Joe isn't thrilled they had a son instead of a daughter. He also lost his feelings for Love at the end of last season once he realized she's also a killer.
The new father unsurprisingly becomes obsessed with a new woman. This leads to even more stress on their marriage and murder.
Joe's shocking murder in season 3 has a call back to a season 2 love scene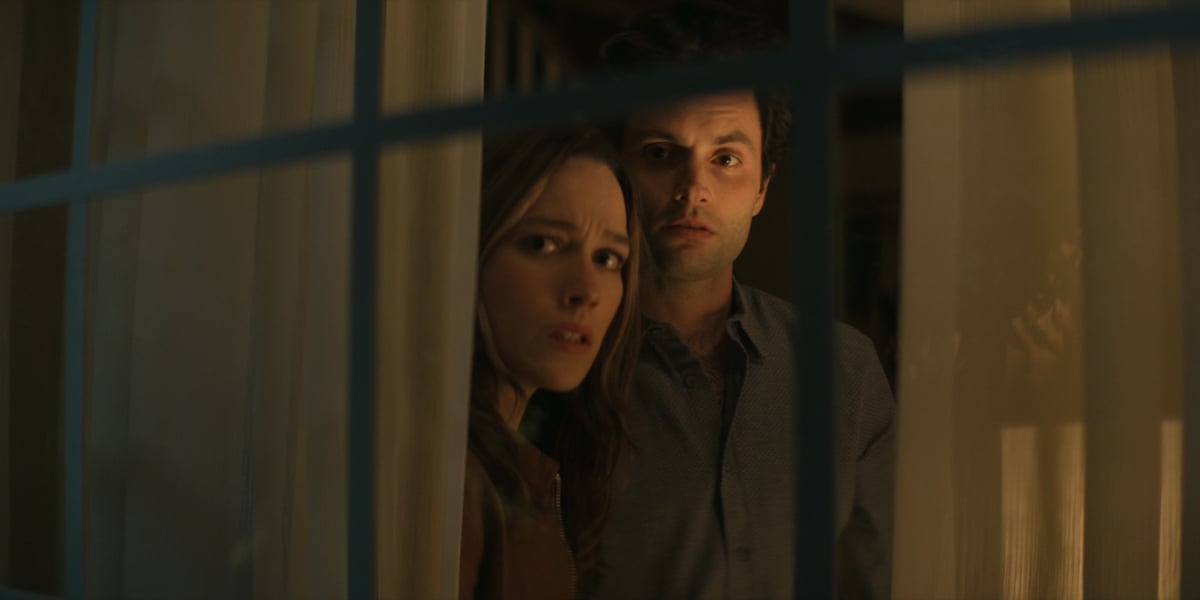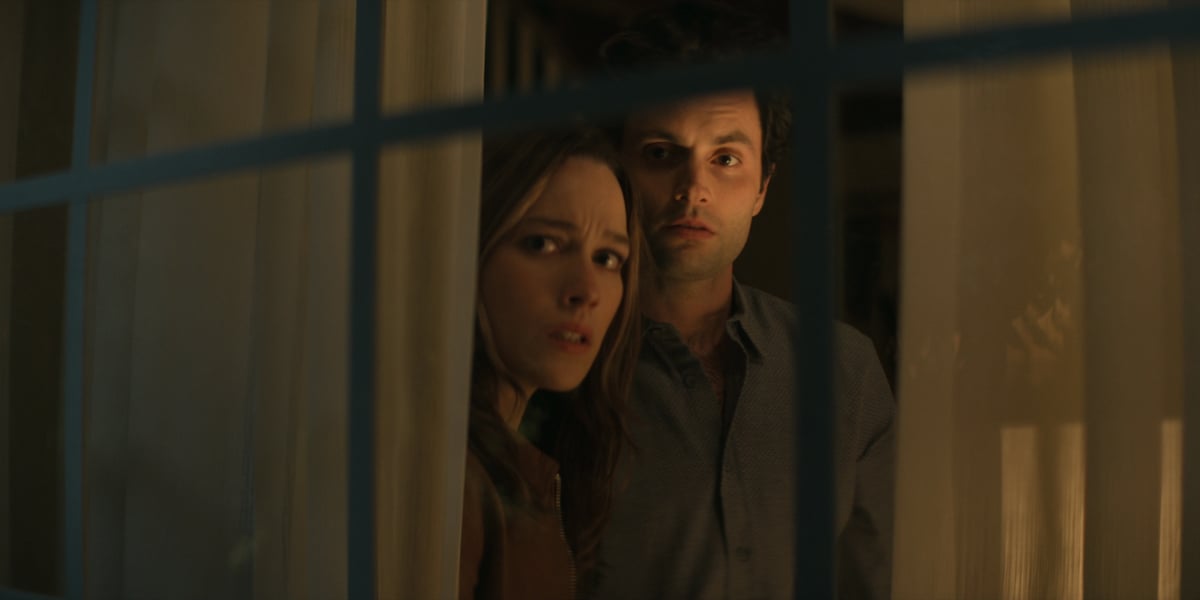 Love becomes more and more frustrated once she realizes nothing she's doing is making Joe love her again. The finale ends with her cooking him a chicken dinner to talk about their issues.
She confronts Joe asking if he loves Marienne Bellamy (Tati Gabrielle), and she realizes the answer is yes. Joe then proposes they break up amicably and co-parent Henry. He asks for a divorce.
Love already planned to stop him from leaving her. She poisons a knife to paralyze Joe. The wife later takes a knife to kill him, but Joe already anticipated this. He injects her with Wolfsbane she's been growing in the garden. It slows the heart, and he made the dose high enough to kill her. How did Joe move after being paralyzed? He prepared for her to paralyze him and took adrenaline to recover.
Wolfsbane is fitting, given the couple had a saying for each other during their happy days. The episode "Have a Good Wellkend, Joe!" showed the couple going on a wellness retreat with their friends and family. 
Joe and Love said, 'I Wolf You'
One of the exercises was for the group to meet a wolf. Joe steps toward the wolf, and it growls at him. The killer also strikes out with Love. They talk in a tent privately and fight. Joe makes it known he feels uncomfortable around her family. "I'm sorry. I'm trying to be the perfect boyfriend. I want to be so badly. But you fed me to the wolves, literally," he tells her. 
The couple later has a much better conversation. Joe tells Love that he wants to know her, and that includes the darker parts of her life. "Can I tell you I love you yet?" she asks him. Joe tells her he loves her, but it sounds weird given her name. 
"I wolf you," Love suggests. "I wolf you too," he responds. "I like it. It's like you're part of my pack," she says. "I am your pack," Joe says.
Season 3 of the Netflix show ends with Joe framing Love for all of their murders. He also fakes his own death and leaves for France in hopes to find Marienne.