You Might Be Surprised To Find Out Just How Much Award Show Trophies Actually Cost
The Academy Awards will take place on Feb. 9. During the telecast, the Academy of Motion Picture Arts and Sciences will hand out its highest honors to the best and brightest in today's film industry. Tom Hanks, Renee Zellweger, Leonardo DiCaprio, and Antonio Banderas are all nominated, for example. At the end of the night, a handful of entertainment professionals will walk away with a coveted Oscar. The music industry had its big night on Jan. 26 with notable acts walking away with Grammy awards, but do you know how much the statuettes are actually worth?
What are the statues actually worth?
For the men and women who dream of being acknowledged by The Academy, taking home an Academy award is priceless, but if one was forced to put an actual monetary value on the accolade, they really aren't that impressive. The statue, which is cast in bronze, then plated in gold, costs about $400 to produce. Emmy Awards are created in much the same fashion as Oscars. They are coated in silver, nickel, copper, and gold, and are believed to cost about $400 to produce, too.
Grammys, on the other hand, are crafted out of a zinc alloy. That alloy statue is then gold-plated. According to Credit Loan, those familiar with the process suggest a Grammy cost around $15 to produce, in raw materials. In fact, that's about what it would cost to create a perfect replica using the same materials.
How are the statuettes valued after they've been won?
You might think that a statuette won by a well-known actor would be incredibly valuable. Instead, the opposite is true. Technically the value of the statues is actually lower than their scrap value. In Fact, some entertainment achievement awards can not be sold, which makes them virtually worthless. Oscar statues and Grammy statues, for example, can not be traded publicly. While the Television Academy does not appear to have the same rule, the statues don't have a ton of trading value.
According to CNBC, the Oscar statue has a resale value of just $1. The Academy of Motion Picture Arts and Sciences requires all winners to sell the award back to the Academy for the price of $1 if they no longer wish to possess it. The rule extends to people who have inherited statues, as well. The rule was enacted to ensure the figures never had a trade value that would diminish the importance of the award.
The Recording Academy has a similar rule. In short, the sale of Grammy awards is strictly prohibited. Grammy awards, however, have been sold at auction in the past, according to Yahoo! Finance. A Grammy won by Johnny Cash was sold by Sotheby's in 2004 for $187,000.
The prestige of owning one can translate into more money, though
While the value of the statues as an object might be pretty insignificant, especially considering the buying power of the people who win them, they do have a more abstract value. According to Money, male actors who take home a statue generally see a massive spike in their salary. In fact, most men who win an Oscar can expect a salary hike of about 81%, found a recent study. The same, however, isn't true for women who take home an Oscar. Women who take home the top honor can expect a salary jump of about $500,000, which is markedly less than their male counterparts.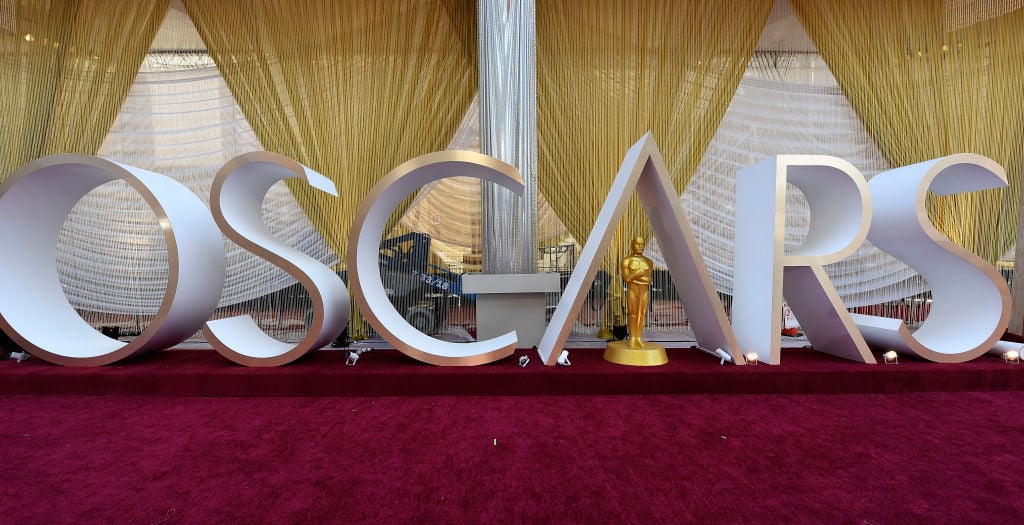 Grammy award winners also see a massive bump in their takehome pay thanks to the coveted statues. According to Vox, Grammy winners can expect massive bumps in their nightly rate. Bruno Mars, for example, commanded $130,000 per night before his first Grammy win. Almost overnight, his nightly rate swelled to $202,000. Music producers who take home the statue also see similar pay bumps. Their per track rate can increase by more than 50%.
Emmy award winners see less of a financial impact for their wins than those who take home Oscars and Grammy awards. Hank Azaria, who has taken home six statues in the last 20 years, told Fortune that the wins don't guarantee a higher pay rate or more substantial roles. He noted that while it's great to be acknowledged, it's a mistake to assume a win will change an actor's career overnight.