You Probably Didn't Realize That These Celebrities Have Law Degrees
To many, the idea of Kim Kardashian pursuing a career in law is laughable.  However, the reality star has devoted a lot of time to helping reform the criminal justice system. Kardashian isn't the first celebrity to get involved in the judicial system. Check out these smartie-pants stars who have law degrees.
1. Gerard Butler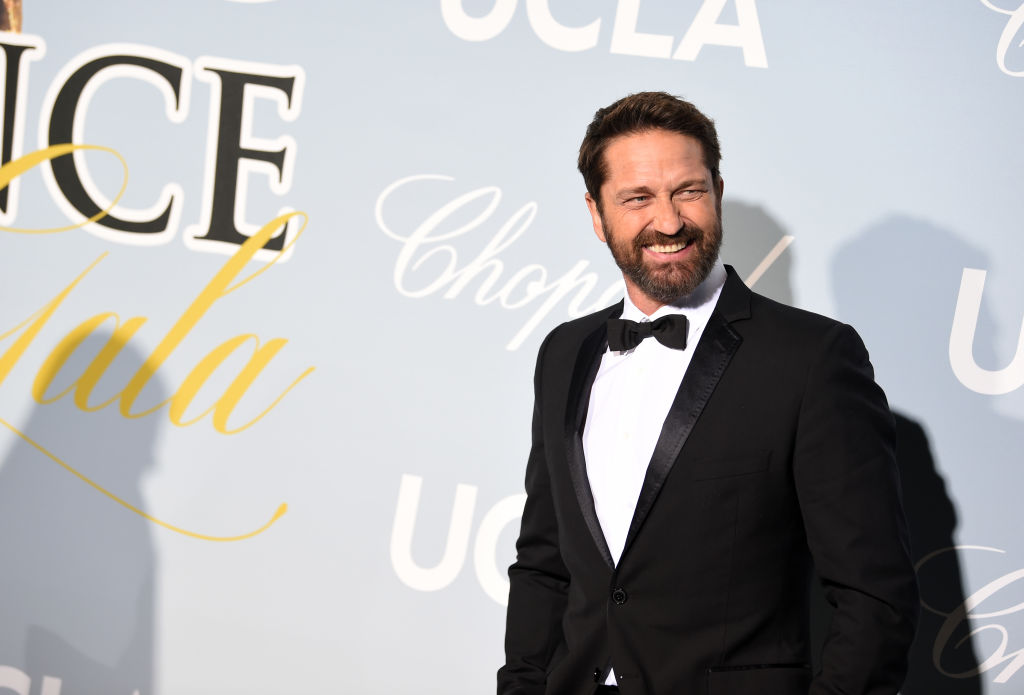 Before starring in films like 300 and P.S. I Love You, Gerard Butler spent five years studying law. The Scottish actor worked as a trainee lawyer for two years, realized it wasn't for him, but felt obligated to keep going. Things got so bad that he made it his mission to get fired. Butler told Stephen Colbert that after missing 32 days of work in two years, he became the first Scottish lawyer trainee to be fired, a fact the actor is still proud of.
Next: A chance meeting led to a new career path.
2. John Cleese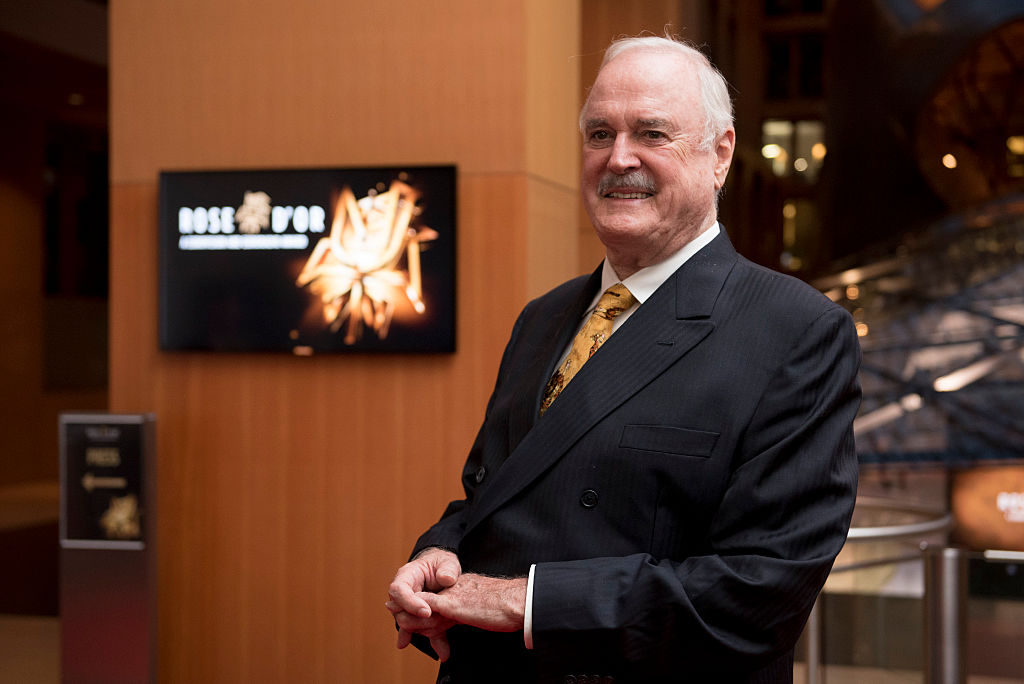 John Cleese is best known for his roles in the cult classic Monty Python and the Holy Grail. Before he became a comic, Cleese earned a law degree from Cambridge University, where he met comedian Graham Chapman (writer of Monty Python). Cleese's acting career took off, and he quickly forgot about his law degree.
Next: He earned a law degree then moved to Hollywood.
3. Ben Stein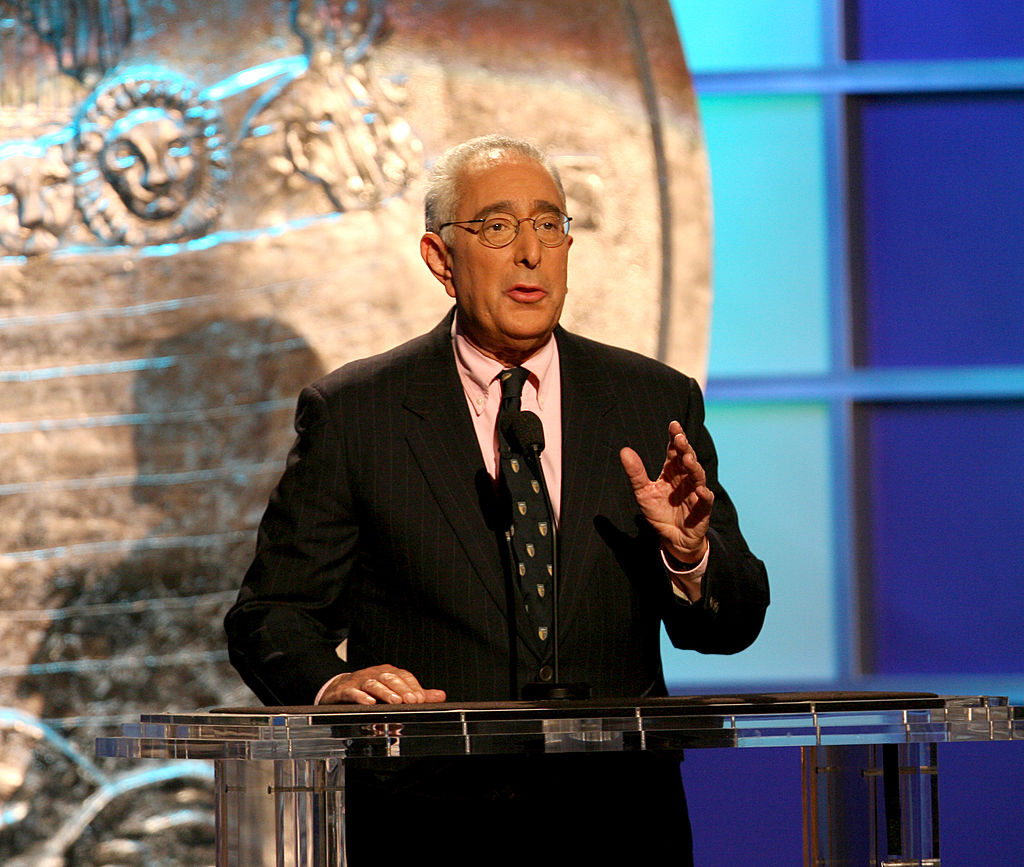 Bueller? Bueller? Yes, the man famously known for those two words once went to law school. In fact, Ben Stein was valedictorian of his class at Yale. Before his roles in Ferris Bueller's Day Off and Win Ben Stein's Money, the Washington D.C. native worked as a trial lawyer for the Federal Trade Commission and was a professor at Yale Law School. Impressive.
Next: This child star switched to law.
4. Jeff Cohen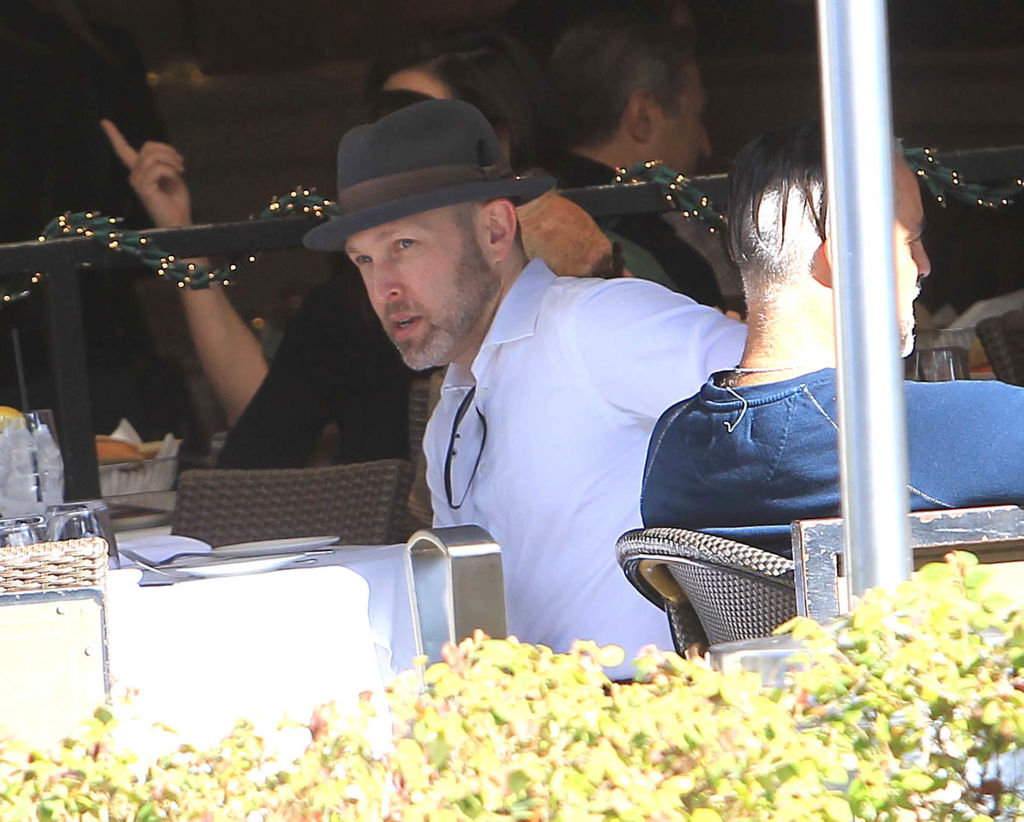 Back in the '80s, The Goonies was a popular movie, and Jeff Cohen rose to fame as one of its stars. The child star appeared in Family Ties and Scooby Doo and the Ghoul School but struggled to find steady work. Cohen decided to leave acting and earn a law degree from UCLA in 2000. Now he's a successful entertainment lawyer.
Next: This talk-show host never planned on a career in show business
5. Geraldo Rivera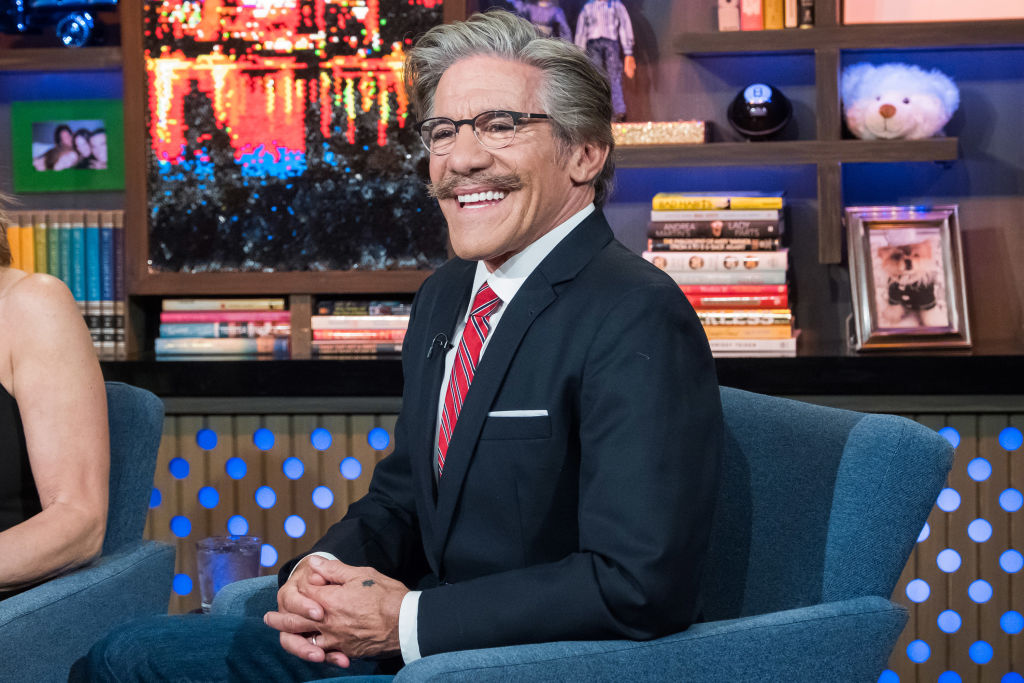 Geraldo Rivera made a name for himself as a conservative Fox News host. Before joining the network, he had a daytime talk show. Rivera earned his law degree from Brooklyn Law School in 1969. The New York native worked for a Puerto Rican activist group after graduating. He gained the attention of a local news director and accepted a job as a reporter. From that point forward, Rivera focused on a career in journalism.
Next: Another child star who chose a different path
6. Josh Saviano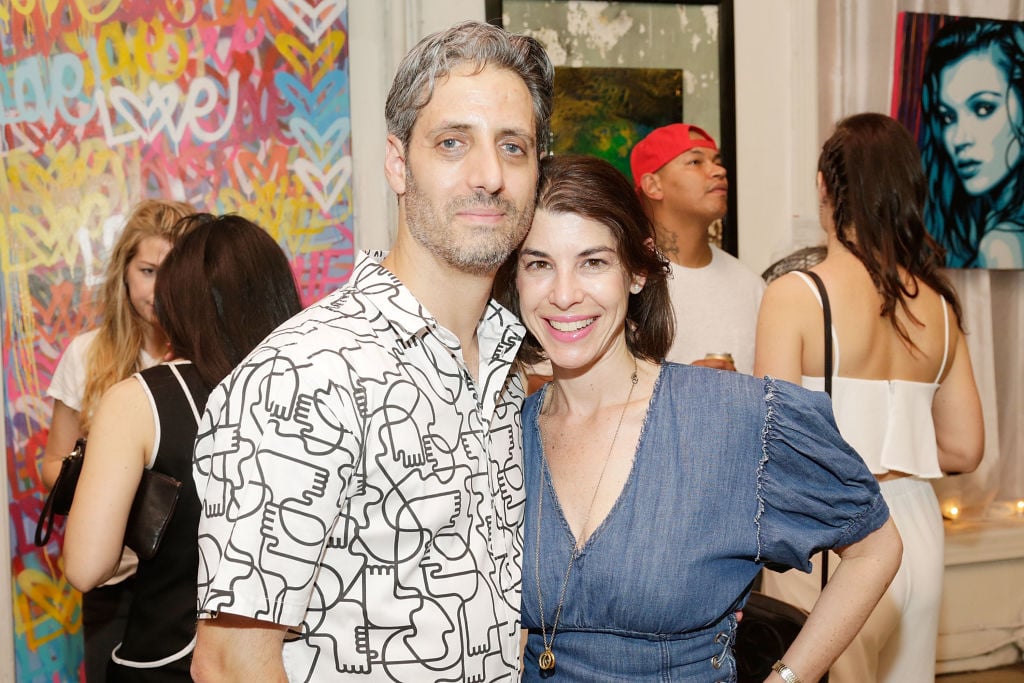 Fans of '80s TV may recall Josh Saviano from the hit show Wonder Years. Saviano played Kevin Arnold's best friend from 1988 to 1993. This was his last role until landing a small guest spot on Law and Order: SVU in 2014. Then, Saviano attended Yale University and graduated in 1998. He earned his law degree in 2000 from Benjamin N. Cardozo School of Law.
Next: This acclaimed singer discovered the law wasn't his calling.
7. Andrea Bocelli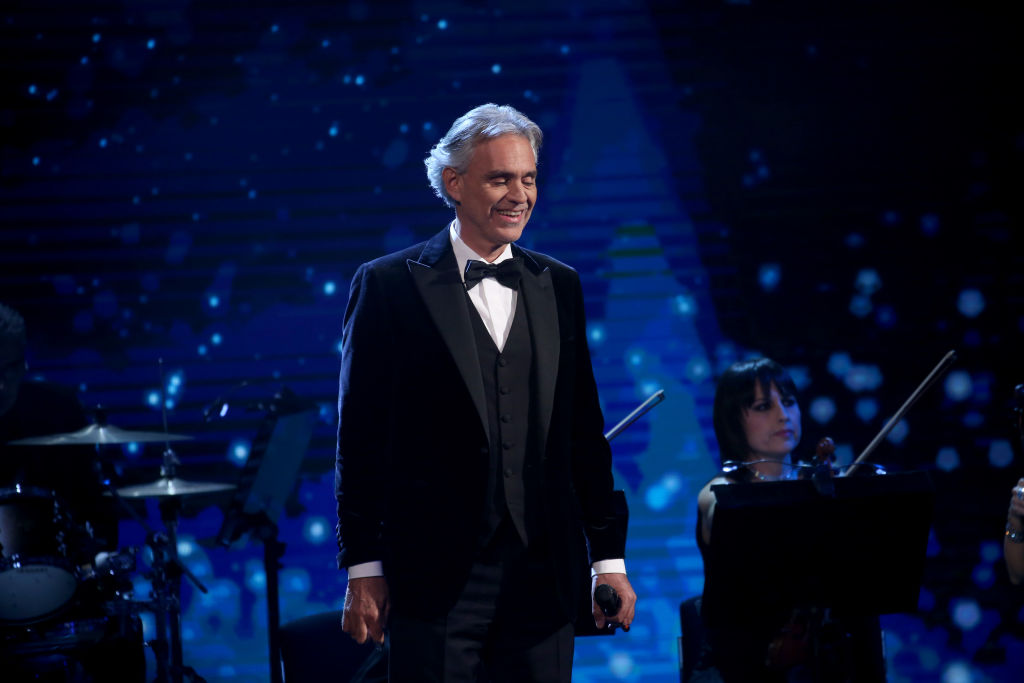 The famous Italian opera singer is said to have one of the most stunning voices in the world. After high school, Andrea Bocelli pursued a degree in law and sang in local bars and clubs on the side to make money. Bocelli graduated from law school but his passion was still singing. After working as a lawyer for just over a year, Bocelli decided to pursue music full time.
Next: This former law student could use his degree with his talk-show guests.
8. Jerry Springer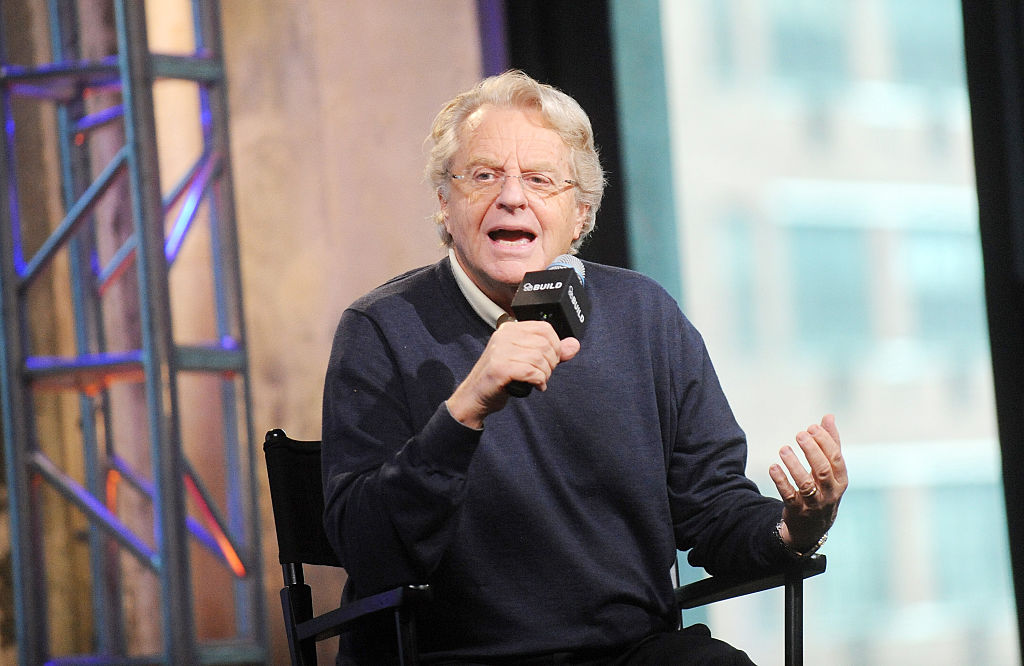 The TV host is best known for "who's the daddy" segments and stories about family feuds. However, Jerry Springer earned a law degree from Northwestern in 1968. If you think about it, this shouldn't be a surprise considering Springer's history in politics. The 75-year-old served as the mayor of Cincinnati from 1970-1978. He also considered running for Senate in the early 2000s.
Next: This MVP put his law degree to good use later in life.
9. Steve Young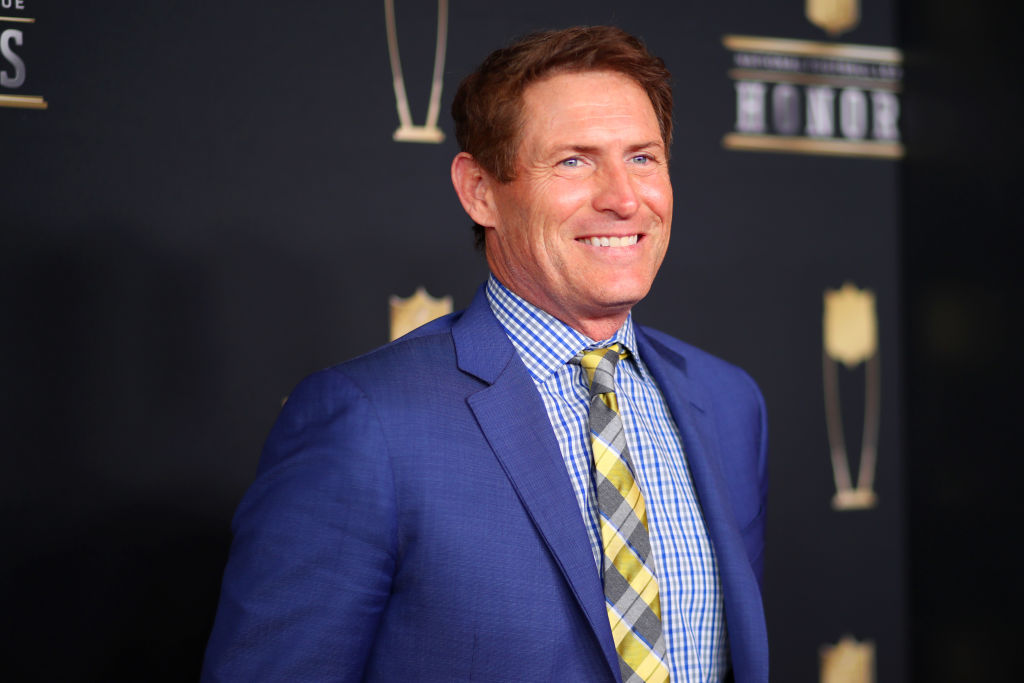 Steve Young is far from a dumb jock. The two-time NFL MVP and Heisman Trophy runner-up earned his law degree from Bringham Young University. Young decided on law after growing up with a dad who was a successful lawyer. After retiring from the NFL, Young worked in private equity. He found he could put his law degree to good use and recognized that his education was invaluable. 
Next: This famous person likely wouldn't be where he is today without his law degree
10. David Stern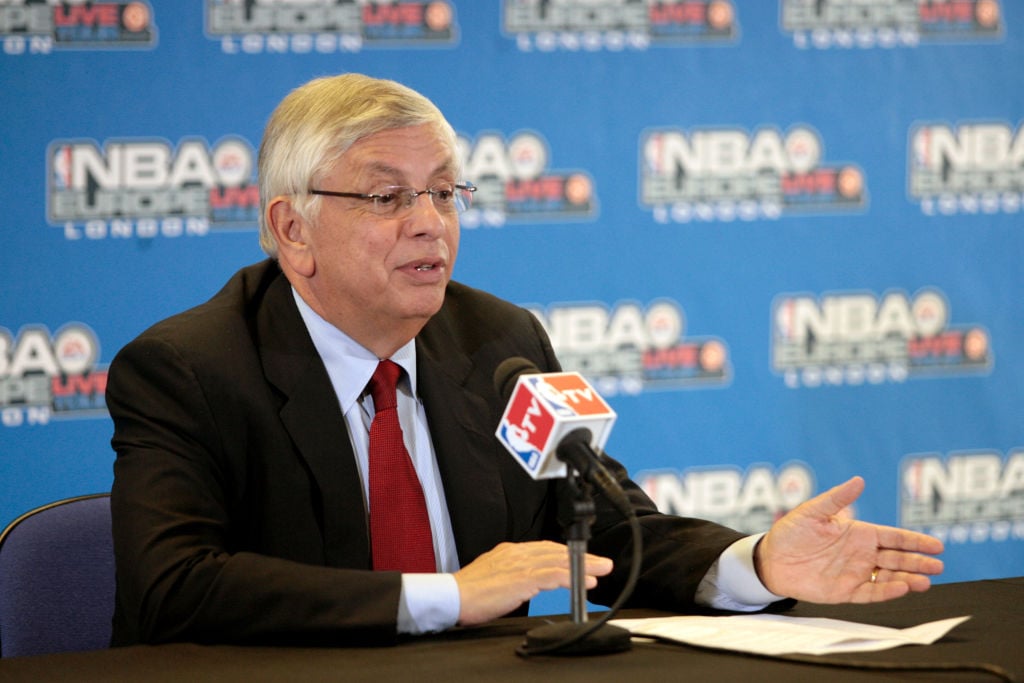 Sports fans know David Stern as the commissioner of the NBA. But it's actually his law degree that got him the job in the first place. Stern joined the NBA as general counsel in 1978. Two years later, he was promoted to the executive vice president, and he became NBA commissioner in 1984.
Next: A struggling economy led this star to leave the law behind.
11. Ozzie Nelson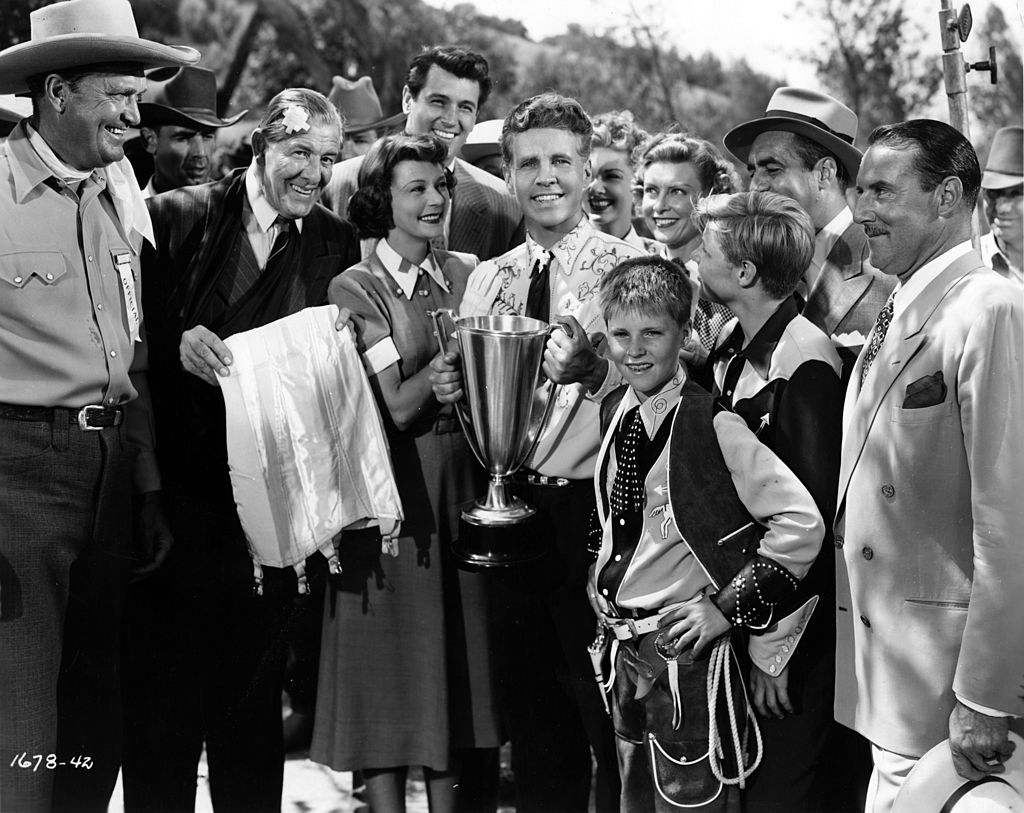 Ozzie Nelson earned his law degree from Rutgers in 1930. But the Great Depression was not conducive to being a lawyer. Nelson decided to pursue a career in entertainment. During the '30s, he was one of the most popular men in Hollywood. Nelson began his career as a bandleader — meeting his future wife Harriet Hillard — then moved on to TV. Ozzie and Hillard wed in 1935 and starred in The Adventures of Ozzie and Harriet from 1952 to 1966. 
Next: A twist of fate led to a successful music career
12. Julio Iglesias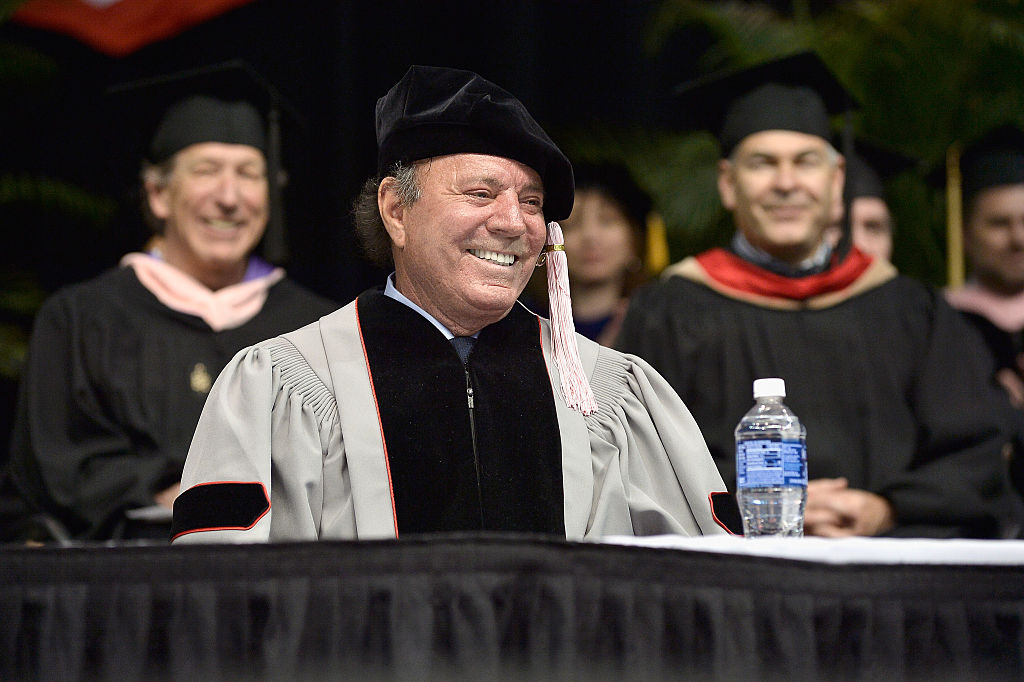 One of the most successful Latino singers of all time may not have made the move to music if not for a major car accident. Julio Iglesias was attending law school when an auto collision left him paralyzed. The musician spent several years learning the guitar, eventually gaining a successful music career. Iglesias did not finish school when he first attended in the '60s, he did earn his degree in 2001.
Next: This author took his knowledge of the law and turned it into a writing career.
13. John Grisham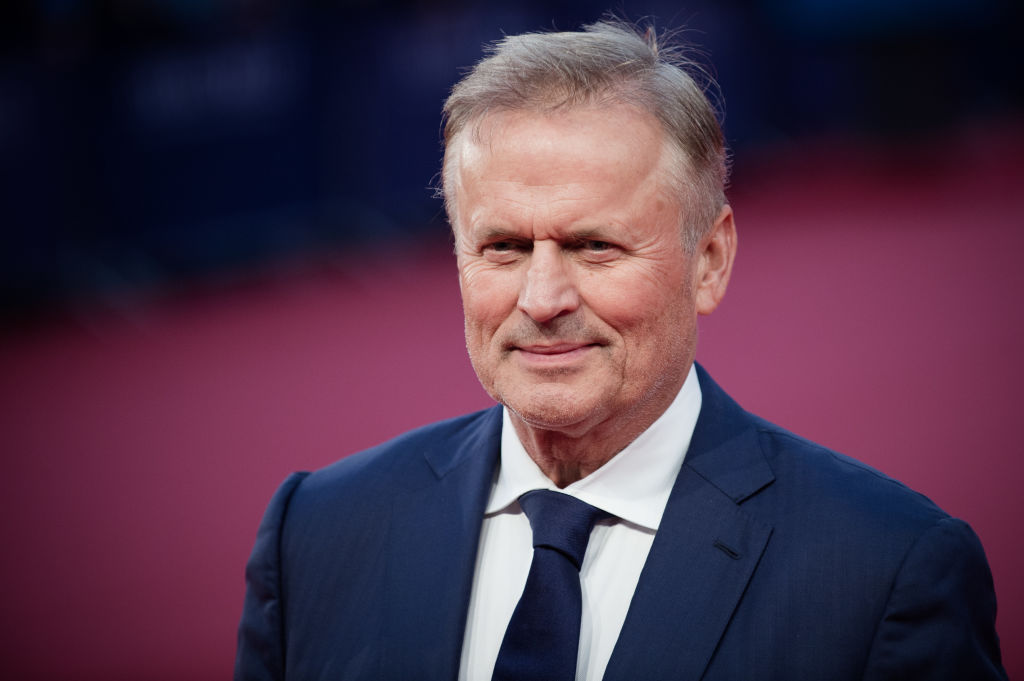 It should come as no surprise that John Grisham holds a law degree. His criminal-justice background likely adds to his novels' believability. The best-selling crime author earned his law degree from Ole Miss in 1981. He began practicing as a criminal defense and personal injury attorney. But a case inspired Grisham to write his first novel, A Time to Kill. Then, Grisham wrote The Firm. The rest is history. 
Next: The law led this man to a life of activism
14. Gandhi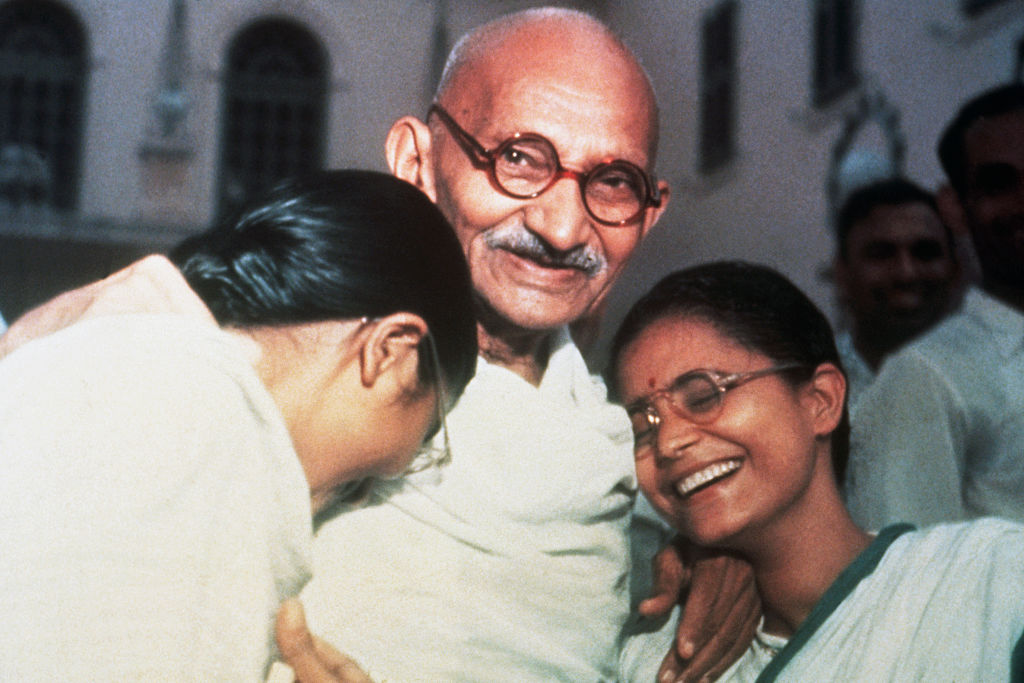 Gandhi was an Indian activist who helped lead India to independence from Great Britain in the early 1900s. Perhaps it was his background in law that helped the humanitarian navigate the complexities involved in fighting for the rights of his country.
Gandhi began studying the law at age 19 and accepted an attorney position in South Africa. It was there that he began his career as an activist. Gandhi fought against powerful people and was imprisoned on many occasions for his work. In 1948, he was shot to death by a Hindu fanatic. 
Next: This child star just couldn't find a love for acting
15. Charlie Korsmo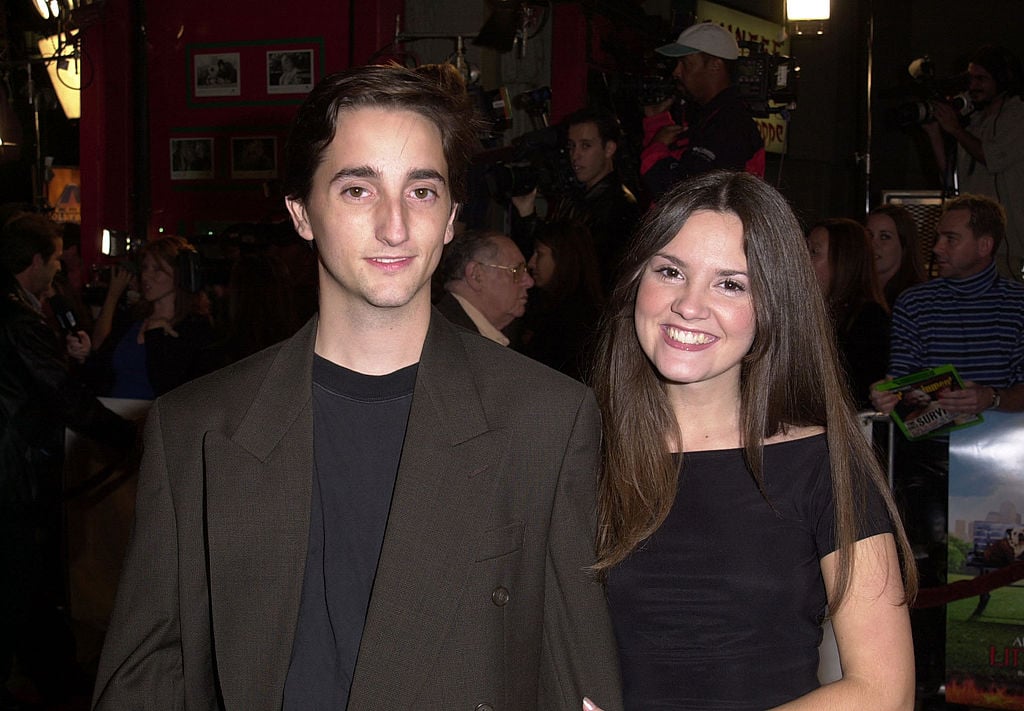 Charlie Korsmo was a successful child actor in the '90s, appearing in Dick Tracy and What About Bob. After filming Hook, Korsmo took a break from acting to study physics at MIT. While at MIT, he gave acting another shot and appeared in the film Can't Hardly Wait. But once again Korsmo found acting wasn't for him. This time he returned to school for a law degree. Today, he works as a law professor at Case Western Reserve University in Cleveland.