You Probably Forgot Matthew McConaughey Dated These Major Celebrities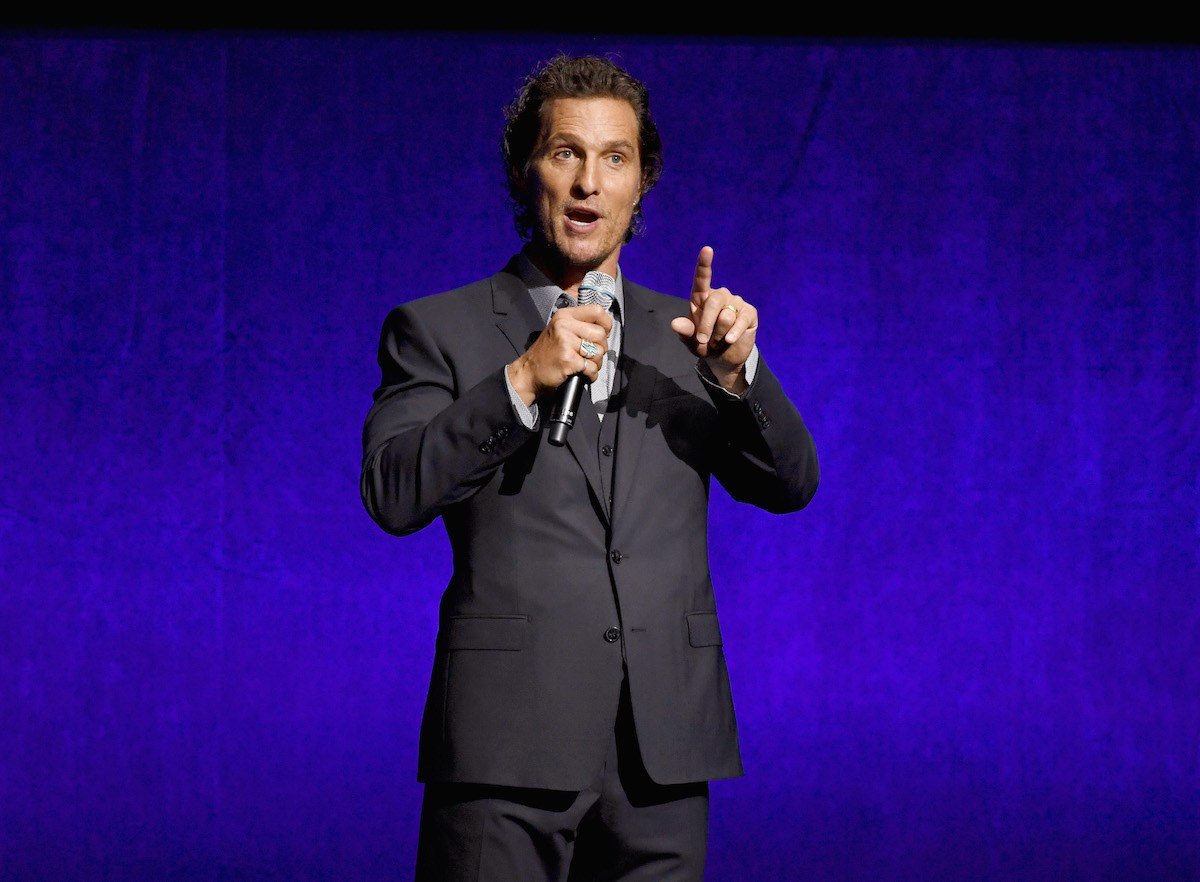 Matthew McConaughey is one of Hollywood's most crushed on leading men. He can thank his good looks, southern charm, and laid-back attitude for that title. McConaughey has appeared in numerous films, but is best known for his roles in Sweet Home Alabama, Serenity, The Wolf of Wall Street, Dallas Buyer's Club, and Magic Mike.
Unfortunately, ladies, McConaughey is not available. He appears to have found his life's partner in Camila Alves – a Brazilian model and fashion designer. The couple began dating back in 2007 and married in 2012. They have three children together – Levi, Vida, and Livingston.
Before Matthew McConaughey and Camila Alves were an item, however, many other women had the chance to win over the heartthrob. In fact, Matthew McConaughey was quite the lady's man. He dated a long line of major celebrity women before he settled down. But just which celebrities did he date? Here's the relationships we know of.
Penelope Cruz
Penelope Cruz is a Spanish-American actress best known for her roles in Pirates of the Caribbean: On Stranger Tides, Volver, and Vanilla Sky. McConaughey met Penelope Cruz on the set of their movie, Sahara, in 2005. The couple from the film became a couple in real life and dated for just about a year before the two called it quits.
It wasn't long after their break-up that McConaughey began dating his wife. Cruz also met the love of her life not long after the couple's split. In 2010, Penelope Cruz married Javier Bardem. Prior to her relationship with McConaughey, Cruz was dating actor Tom Cruise.
Cassandra Hepburn
Cassandra Hepburn and Matthew McConaughey were a very short lived relationship, which may be why many fans have forgotten they dated in the first place. The couple met on the film of Surfer Dude in 2007. They dated from sometime in early May of that year until June, when the two broke up.
Besides Surfer Dude, the Philippine-American actress is best known for her role of Maureen in the popular soap opera The Young and The Restless. She has also appeared in Hell Ride, Medium, and The Stand.
Ashley Judd
It seems to be a pattern we see a lot in McConaughey's past relationships that he meets his partners on set. This is also how he met Ashley Judd. The two played a married couple in the movie A Time to Kill, and subsequently dated for a very brief period in 1996.
Ashley Judd is the daughter of famous country singer, Naomi Judd, and the sister of Wynonna Judd. She is an actress best known for her roles in Double Jeopardy, Bug, Heat, and Insurgent.
Janet Jackson
Janet Jackson is a singer, dancer, and model who is best known as the sister of the late Michael Jackson. While McConaughey and Jackson weren't an item, there were rumors flying around that they were. Although neither spoke about the rumors for a long while, Matthew McConaughey finally opened up about them. He did take Janet Jackson out for dinner, "but that was about it," the actor said.
Sandra Bullock
Sandra Bullock is an actress who has currently risen up in stardom once again with the release of Netflix's Birdbox. Prior to the horror film, however, Bullock was best known for her roles in Miss Congeniality, Gravity, The Proposal, and Ocean's 8.
McConaughey met Sandra Bullock while filming the 1996 film A Time to Kill. Once again, the on-screen couple became a real one when the two began dating. They dated for almost two years before calling it quits, but ended things on good terms. Years later, McConaughey and Bullock have only nice things to say about each other.