'You' Season 3: Are Joe and Love Different Kinds of Serial Killers?
Are Joe Goldberg (Penn Badley) and Love (Victoria Pedretti) the same type of killer on 'You' Season 3, according to Federal Bureau of Investigation's Crime Classification Manual?
The main couple of You Season 3 has an interesting connection. Joe Goldberg (Penn Badgley) and Love (Victoria Pedretti) are serial killers. But they go about their murders differently, and there are categories of different types of serial killers. Are Joe and Love the same kind? Here is everything you need to know.
Joe and Love find out they're both killers in 'You' Season 2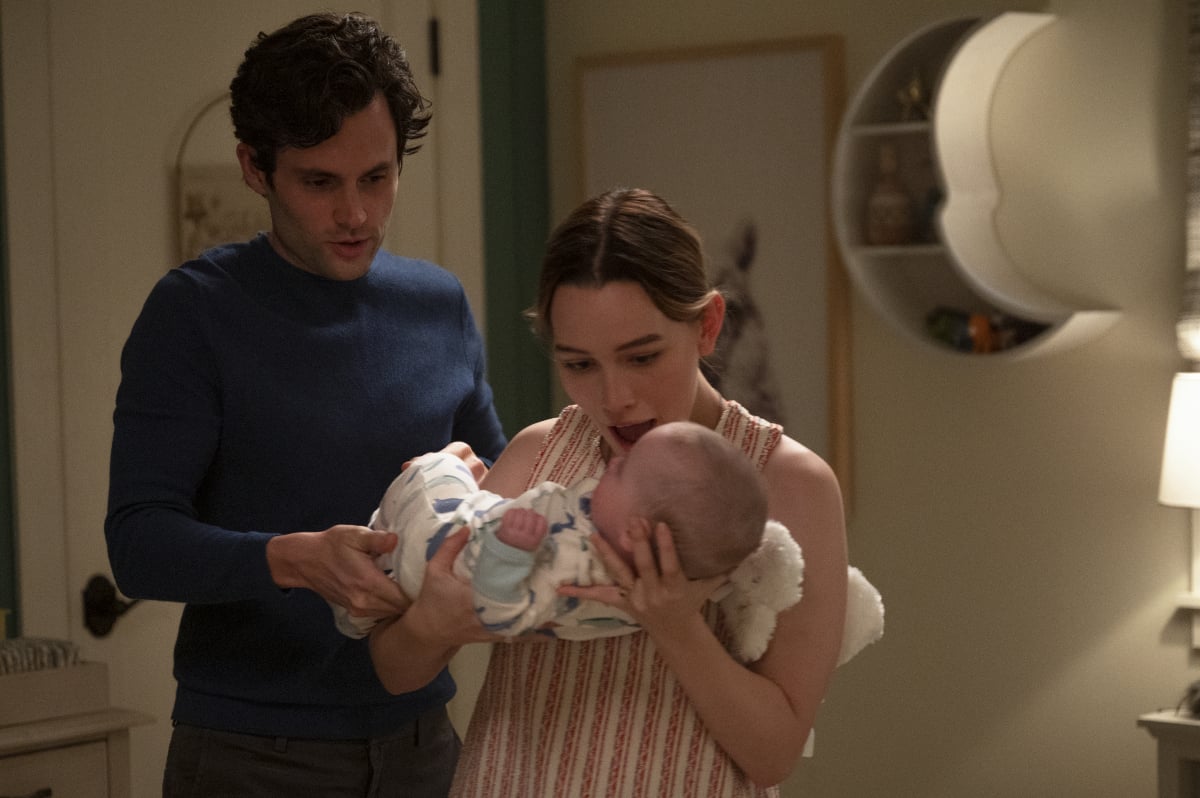 Season 2 shows Joe Goldberg living as William Bettelheim in Los Angeles. He hates the city, but he does become obsessed with Love Quinn.
The chef has a dysfunctional family, but she seems normal enough. However, the end shows her finding out Joe's deepest secret. 
Candace Stone (Ambyr Childers) tells her that Joe tried to murder her, and he admits it. Love responds by killing Candance. She then reveals that she killed Forty's abusive babysitter. But she framed Forty for it because she knew her parents would protect him.
Joe was devastated by this because it goes against his idea of Love. He almost kills her until she reveals she's pregnant with his child.
Are Joe and Love different kinds of serial killers in 'You' Season 3?
It seems like Joe and Love are perfect for each other. That's because they both desire a deep romantic connection with someone. But if it goes wrong, then murder is an option.
Cosmopolitan questioned what kind of serial killer Joe is and came to the conclusion that he's an organized killer after referring to the Federal Bureau of Investigation's Crime Classification Manual. That's because he's educated, lives a "normal" life, and plans in order to avoid suspicion. These killers dispose of bodies and evidence in a different place. They then follow their case through the media.
Love is similar in that she's educated and lives a "normal" life. However, the third season proves that she might plan out her murders, but she mostly murders in the heat of the moment.
She then tends to panic after what she's done. The mother doesn't have a plan for how to get rid of the body, and Joe often has to help her. Love might be more of a disorganized killer because of this.
Disorganized killers don't plan. They usually leave behind evidence and are considered to not be as intelligent. 
Season 3 shows Joe and Love living as husband and wife. But their marriage is on rocky ground for multiple reasons. A big one is how they approach crime differently, and it looks like there are words for how they operate. Two is that Joe still has the added desire to stalk and obsess over other women.
Fans will have to watch the Netflix show to see if they can make the marriage work despite their differences.