'You' Season 3: Will We Learn How Love Quinn's Husband Really Died?
The Lifetime-turned-Netflix series You will be returning for a third season. So far, we know very little about it. But there's one question that we really want answered from You Season 2. And yes, it has to do with Love Quinn — and murder.
The first season of 'You' got a lot of attention
Season 1 of You is based on the book of the same name. It follows Joe Goldberg, a New York City book store manager with a mysterious past. He falls for Guinevere Beck, a graduate student who balances life with her wealthy friends with her aspiring writing career.
As time goes on, more and more people learn that Joe isn't the "nice guy" he says he is — and he slowly kills them off. His relationship with Beck also begins to unravel. In the end, Joe kills her, and his ex, Candace, come back into the picture.
Season 2 is now on Netflix
The first season originally aired on Lifetime, but Netflix purchased the rights to it and any future seasons. The second season premiered in late 2019, and sees Joe move to Los Angeles, and take on a new identity in order to escape Candace. But naturally, he falls in love.
Though a series of twists and turns, Joe finds himself once again will quite a lot of blood on his hands. Candace tracks him down, and it becomes apparent that he's not who he says he is. But Los Angeles also proves to be a more fitting place for Joe in many ways.
Love Quinn's history is revealed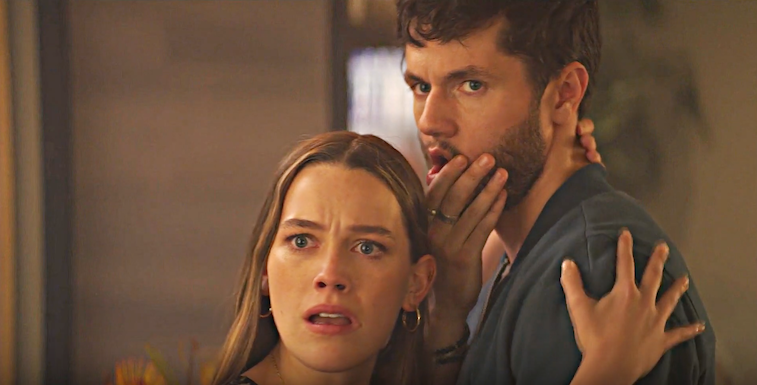 One such was is that his love interest, Love Quinn, isn't who she seems. The woman he falls for is a kindhearted baker who takes care of those around her. Joe hides who he is from her, even as her brother, Forty, becomes a problem for him, and he learns more about her troubled past.
But nothing could have prepared Joe for the bombshells she drops in the final episodes. Love, too, is a murderer. She takes care of Candace, and reveals that she's pregnant. Love frames Forty for the murders that took place in Los Angeles, mirroring the way Joe did the same in New York.
Her husband's death is still a mystery
We learn a lot about Love Quinn throughout the season, and especially in those last couple of episodes. She seems like the perfect partner for Joe. But there's still one thing we don't know about her: How did her husband die?
Love tells Joe that she was married to a man named James Kennedy. He passed away due to cancer, according to her. But how do we know that's the case? What if he, too, found out about her past, and wasn't as accepting. Could she have killed him? We're hoping we'll find out in the future.
Here's what we know about 'You' Season 3
Thankfully, You has been renewed for a third season. And there's a lot that could happen. In addition to finding out what really happened to Love's husband, she's pregnant, which opens up a whole new set of problems for Joe. They appear to be living with her mother, and Season 2 ended with Joe looking through the fence at a next door neighbor he was intrigued by.
So far, we know almost nothing about Season 3 of You, other than that it is happening. Given the way things have gone in the past, we expect that the third season will be aired sometime in late 2020. But for now, we'll just have to speculate as to what will occur when Joe and Love return.