'You' Season 4: Filming Locations, New Addition to the Cast, Estimated Release Date
Netflix's You has officially started filming season 4, which means fans are eager to find out everything they can about the Penn Badgley-led series. Here's everything we know about the forthcoming episodes of You, which is based on the best-selling books by Caroline Kepnes. Find out where You is filming and who will join the cast in season 4. Plus, an estimate regarding when the new season of You will drop on Netflix.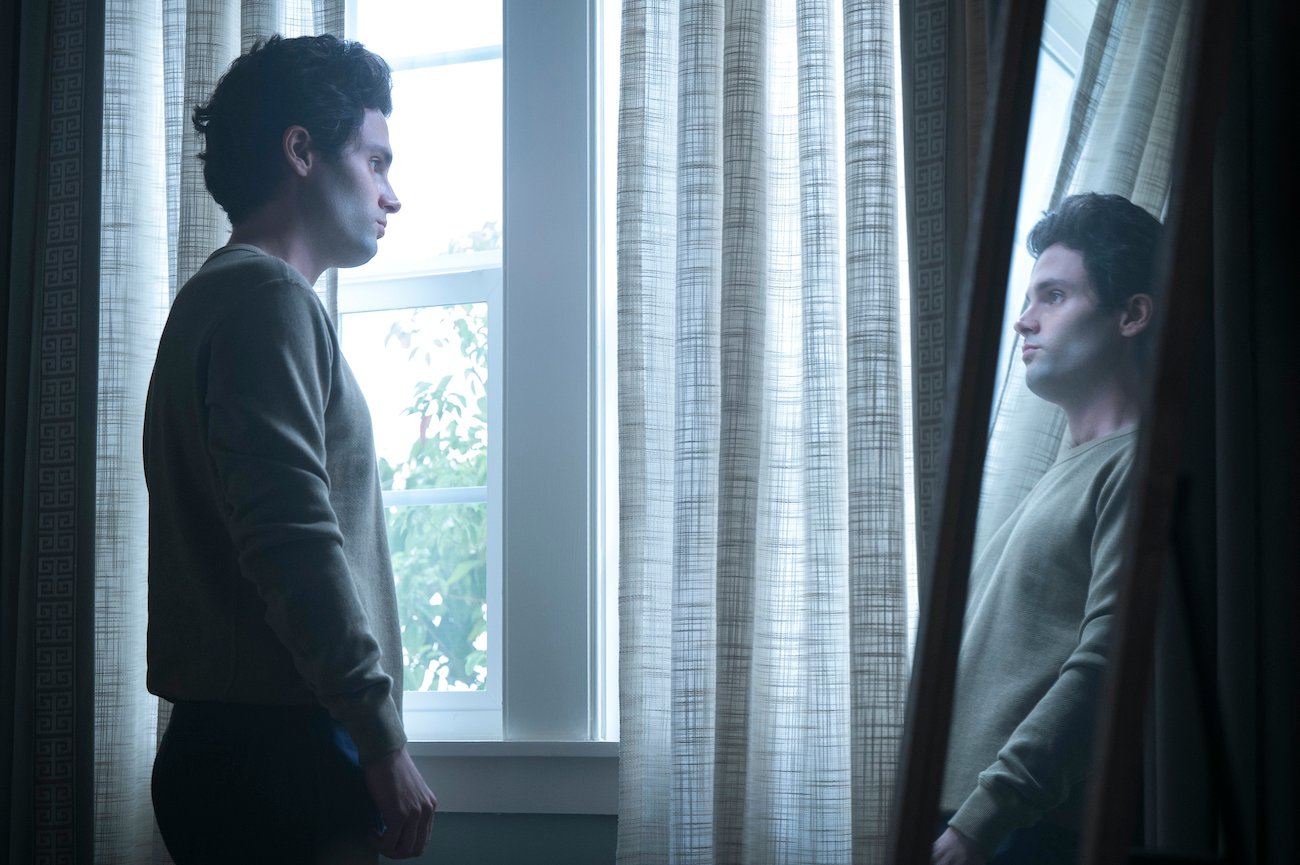 'You' Season 4 is currently filming
Netflix renewed You for another season in October 2021. The news came before the release of season 3.
"We're deeply grateful that Netflix has shown You such monumental support," showrunner Sera Gamble said alongside the announcement. "… People around the world have enjoyed watching Joe really get it all very wrong over the past three seasons. The whole You team is excited to explore new, dark facets of love in season 4."
Previously in November 2021, the You writer's room Instagram account posted writing had officially begun. The same account posted about the start of filming on Mar. 22: "Roll the camera, Joe. Season 4 has begun."
Cast of 'You' is filming in the United Kingdom
What's on Netflix estimates You Season 4 will be in production for four months and wrap sometime in July 2022. According to the outlet, part of season 4 will be filmed in the United Kingdom. You Season 4 is also slated to film in Los Angeles according to early reports from ProductionWeekly. 
At the end of You Season 3, Joe (Badgley) — who is living under the alias Nick — is in Paris looking for Marianne (Tati Gabrielle). But season 4 could mean a move to the United Kingdom for Joe if production has plans to film in the U.K.
Lukas Gage joins the cast of season 4
Badgley is slated to return as You's creepily tantalizing Joe. Plus, according to Deadline, Lukas Gage — known for playing Tyler in Euphoria and Dillon in The White Lotus — will join the cast. 
"Gage will portray Adam, an ex-pat American, the youngest son of a wealthy East-Coast magnate," Deadline reports. "He's famous for spectacularly failing to meet the standards of his successful, venerable family. An entrepreneur and a gambler, Adam is a warm and funny party host and fast friend. But underneath, Adam is hiding a trove of secrets and papering over problems with heavy self-medication."
Nick and Adam will likely bond over their inability to please. But we don't have a good feeling about Adam making it out of season 4 alive. 
Deadline's description continues: "Determined to prove himself, Adam's taking big, risky swings, living by the truism that a good businessman does absolutely anything he can get away with. Does he love his wealthy, titled girlfriend, or is he using her? There's no doubt he's manipulating his friends; the only question is how far he'd go."
'You' Season 4 estimated release date
Per What's on Netflix, fans can likely expect You Season 4 to release in December 2022, based on previous production schedules and release dates. The outlet admits fans won't likely get to see new episodes of You until early 2023, though, depending on changes to the production schedule. 
Stay tuned to Showbiz Cheat Sheet for updates. Watch the first three seasons of You exclusively on Netflix. 
RELATED: Netflix's 'You': How Penn Badgley Does Joe Goldberg's Voiceovers