'You' Season 4: How Many Episodes Are in Parts 1 and 2?
You Season 4 returns next month with the story of serial killer and stalker, Joe Goldberg. The Netflix series gained a surprising amount of popularity after switching from Lifetime to a streaming service. Now the show is back for its fourth season, which is split into two parts. Here are how many episodes fans have to look forward to.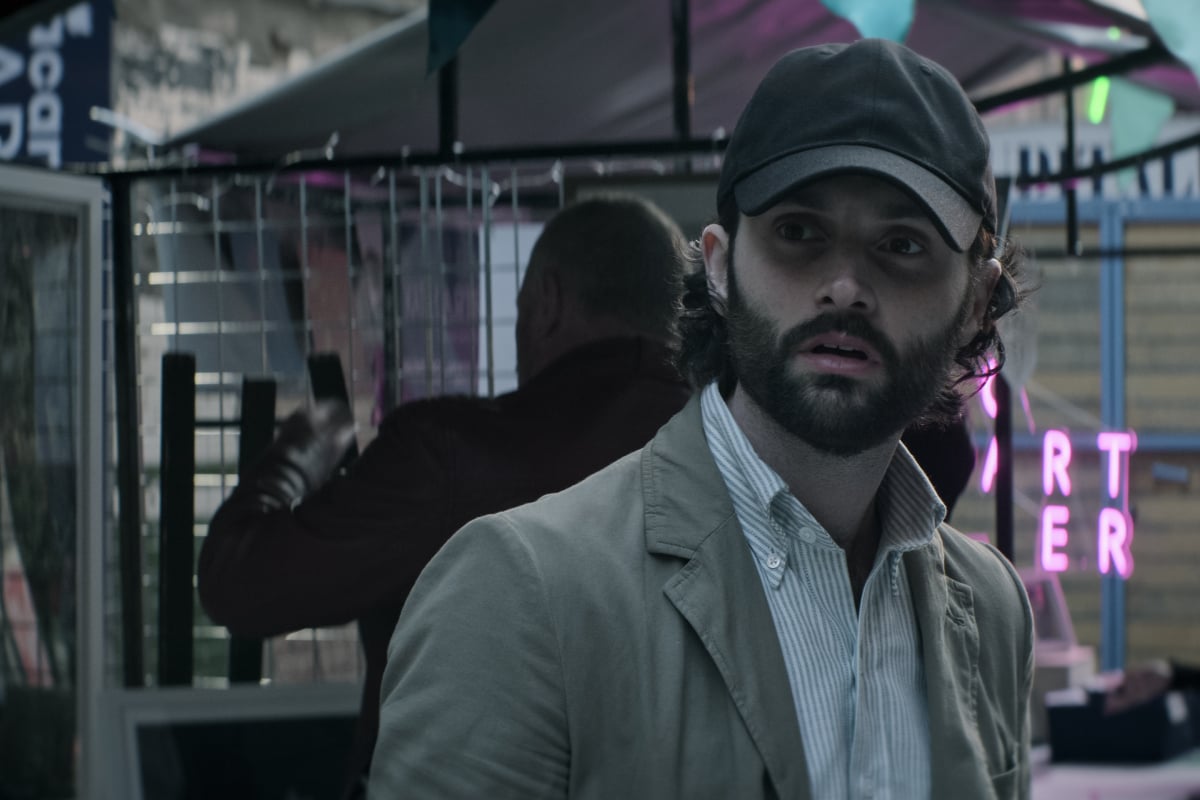 'You' used to be a Lifetime series
Some fans of the series may be surprised to know that You is not a Netflix original. The series began on Lifetime, where it didn't receive much recognition. When Netflix later acquired the rights to the series and launched it on the streaming service, You exploded in popularity.
"We're grateful to Lifetime for being the gateway to getting the show made. We wouldn't have been able to make the show without them, as far as I can tell," You star Penn Badgley said in an email to The Washington Post.
"There is no sense of bewilderment that the show had one reaction while it was on Lifetime and another when it went to Netflix. The difference in viewership is obvious, and it's indicative of so many different things, not the least of which is the way young people consume media."
How many episodes are in 'You' Season 4?
Now You is getting another slight shift in the way it delivers episodes. Although You Season 4 is still airing exclusively on Netflix, the new season is not releasing all the new episodes at once. Instead, You Season 4 will be split into two parts.
Part 1 premieres on Netflix on February 9, 2023. The first part consists of five episodes in total. Recently, What's On Netflix released the episode titles, writers, and directors, which are as follows:
Episode 1 – Joe Takes A Holiday

Written by: Sera Gamble & Leo Richardson
Directed by: John Scott

Episode 2 – Portrait of the Artist 

Written by: Kara Lee Corthron & Neil Reynolds
Directed by: John Scott

Episode 3 – Eat the Rich

Written by: Justin W. Lo & Mairin Reed
Directed by: Shamim Sarif

Episode 4 – Hampsie

Written by: Michael Foley & Amanda Johnson-Zetterstrom
Directed by: Harry Jierjian

Episode 5 – The Fox and the Hound

Written by: Hillary Benefiel & Dylan Cohen
Directed by: Harry Jierjian
So far, we don't know the episode names for Part 2, but we do know that it drops to Netflix one month later on March 9 and will also consist of five episodes.
What do the episode titles mean?
There isn't much to discern from the episode titles for You Season 4 Part 1, but we can still do a bit of speculating. "Joe Takes a Holiday" is pretty self-explanatory since we know the new season will take place in London, England.
From the trailer, we know that the serial killer plaguing Joe's group of wealthy socialite friends is being dubbed the Eat the Rich killer, which explains episode 3's title. Episode 4 could perhaps be the name of a location or character, but it's hard to guess without much more information. For things to become clearer, we'll have to wait until Feb. 9.