'You' Season 4 Trailer Introduces the 'Eat the Rich Killer'
Yesterday Netflix released the trailer for You Season 4. Part 1 of the highly anticipated new season premieres in February 2023, so there's still a month to wait before the episodes are available. Luckily the teaser gives us a taste of the spine-chilling storyline coming up.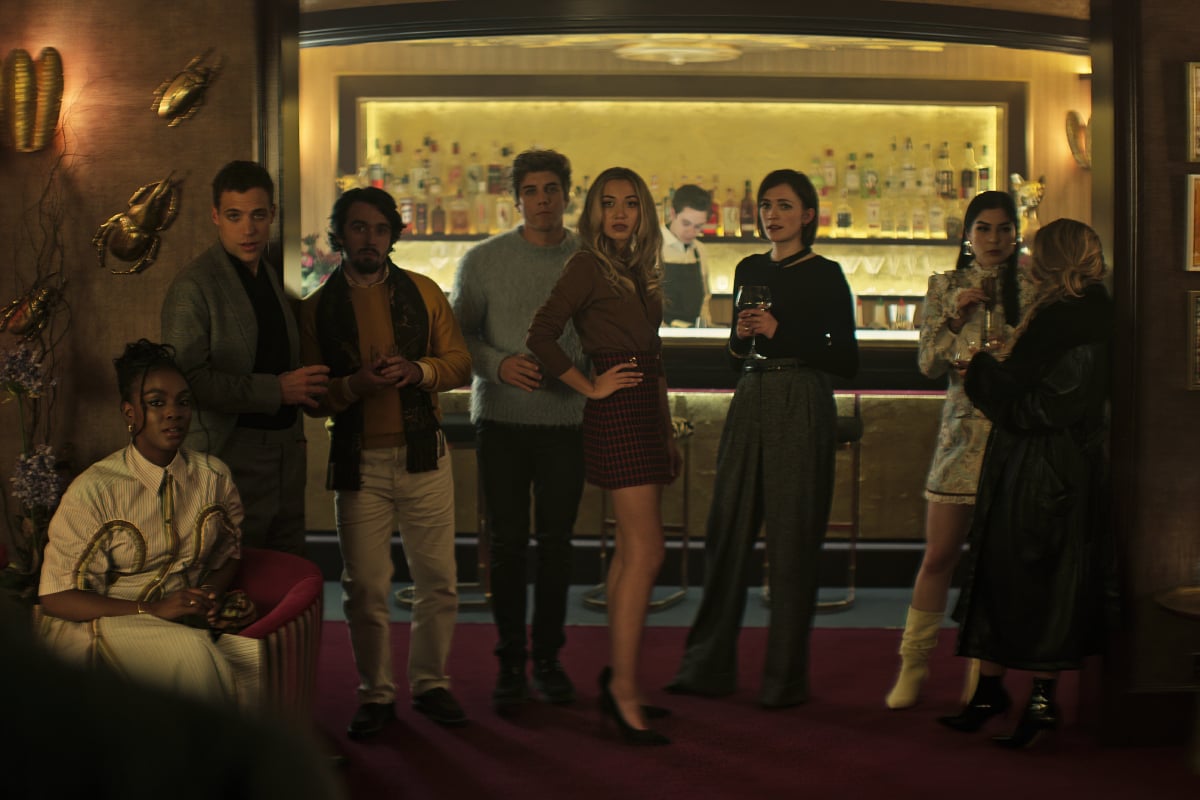 Joe joins a group of wealthy socialites in 'You' Season 4
In You Season 4, Joe Golberg is living in London under the name Professor Jonathan Moore. Though he tries to have a quiet and peaceful life, a mysterious figure soon begins targeting his new inner circle. The synopsis for the new season reads:
"After his previous life went up in flames, Joe Goldberg has fled to Europe to escape his 'messy' past, adopt a new identity, and, of course, to pursue true love. But Joe soon finds himself in the strange new role of reluctant detective as he discovers he may not be the only killer in London. Now, his future depends on identifying and stopping whoever's targeting his new friend group of uber-wealthy socialites…"

Netflix
'You' Season 4 trailer introduces the 'Eat the Rich Killer'
The Netflix series You manages to keep things interesting by reinventing itself every season. Though Joe has been stalking women for a long time, this season turns him into the hunted. Tudum teased that season 4 is a "straight-up murder mystery à la Agatha Christie (or maybe Glass Onion)."
In the trailer for You Season 4, Joe tries to curb his stalking urges and lay low in London. "All he wants is to prove he's not a terrible man by living quietly as Professor Jonathan Moore, nursing his broken heart and thoroughly minding his own business," showrunner Sera Gamble told Tudum.
Unfortunately for Joe, his new life won't be so idyllic. A murderer begins targeting Joe's new group of elite, rich friends, and everyone in the group is a suspect. The mysterious figure is dubbed the "Eat the Rich Killer."
Additionally, Joe begins to receive anonymous text messages from someone who knows his true identity. "I ran away from all of this, but one of you is watching me," Joe's voiceover says. "One of you is hiding in plain sight. So who are you?"
Fans already have theories about who is watching Joe Goldberg
You fans already have theories about who is watching Joe in the season 4 trailer. Some suspect that Ellie or Paco followed Joe to London and are hunting him down. Others think a character like Beck or Love miraculously survived and is seeking revenge. Or perhaps this stalker is a character that fans have never met before and, as Joe said, is hiding in plain sight. There's only one way to find out for sure.
You Season 4 Part I premieres Feb 9, 2023, and Part II March 9, 2023, only on Netflix