'You' Star Dylan Arnold Originally Auditioned For This Prominent Character in Season 1
You fans are first introduced to Theo Engler (played by Dylan Arnold) in the third season. He is a college student who attends Standford University. As the show progresses, he develops feelings for Love Quinn (Victoria Pedretti). Also, he happens to be Love and Joe's next-door neighbor. Before landing the part of Theo, the 27-year old actor auditioned for another lead role in You Season 1. Here is the character Dylan Arnold initially wanted to play in the popular thriller series. 
[Spoiler Alert: This article contains spoilers from You Season 3]
Dylan Arnold auditioned to play Joe Goldberg in 'You' Season 1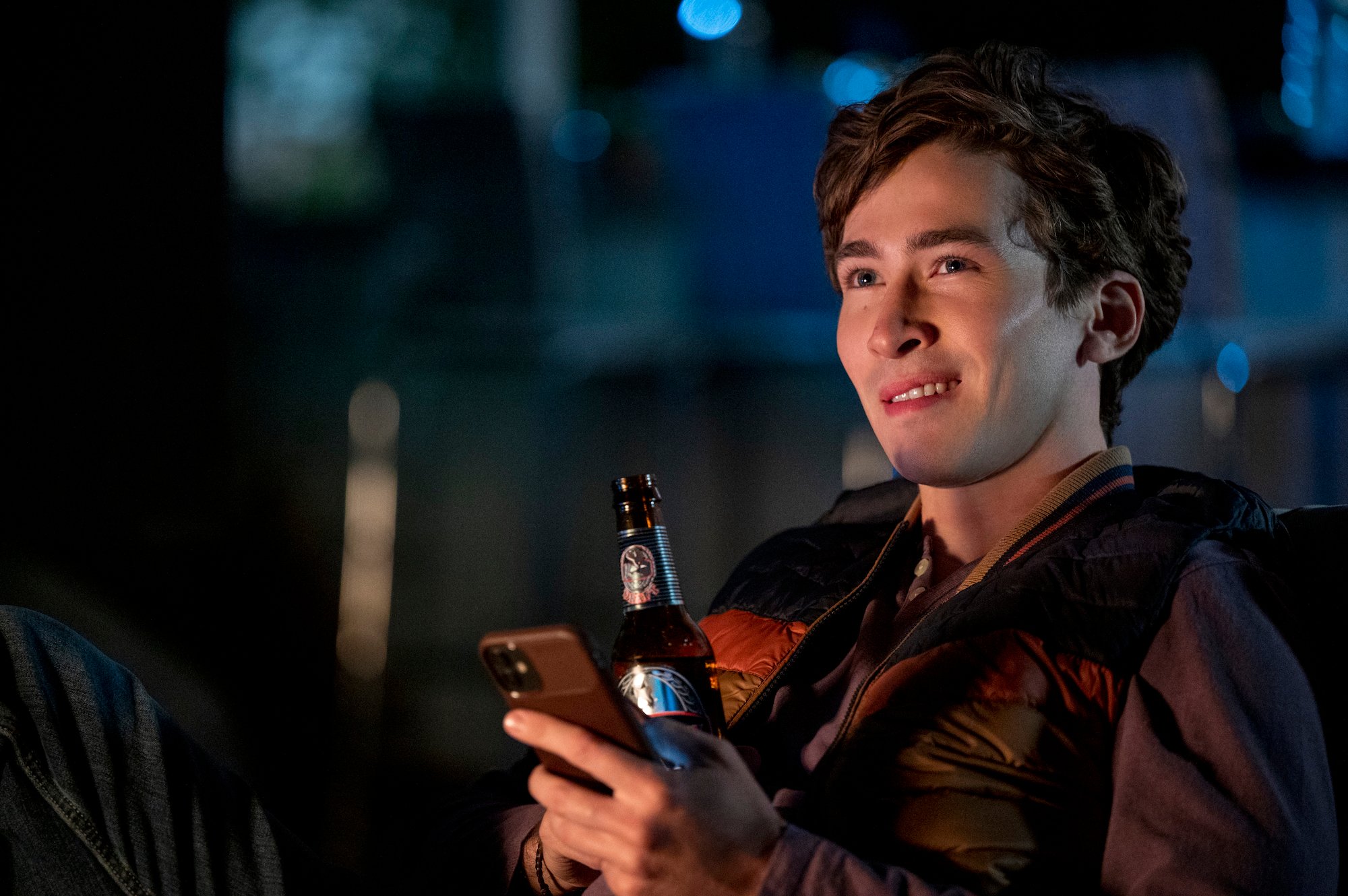 Prior to playing Theo, the Nashville alum auditioned for Joe Goldberg. Ultimately, actor Penn Badgley got the role. In an interview with Teen Vogue, the young actor shared that he auditioned for another lead role in the second season. "So I auditioned for Joe for season 1, and then I auditioned for Forty for season 2, and now, third time's the charm, I got Theo in season 3," he explained. 
To prepare for the third audition, Arnold binge-watched the show to get into character. "I went back and was like, OK, let me watch the second season and get the tone of the show," he continued. "I wound up bingeing the entire second season in two and a half days, which I've never done with another show I've auditioned for."
Arnold added, "I feel very lucky to be part of the third season, I actually became a huge fan of the show when I was auditioning, so it worked out."
Also, the actor shared that he attended college with Elizabeth Lail, who played Guinevere Beck in the first season. Initially, Victoria Pedretti auditioned to play Beck. In an interview with Byrdie, the 26-year old actor revealed that she auditioned during her senior year of college. 
"I auditioned for Beck during my first time in LA while I was showcasing with my university," she said. "I got pretty far in the audition process. It was the furthest I had ever gotten in an audition process. I didn't really think about it after that. Then, the show came out on Lifetime. I heard some buzz from people who enjoyed the show."
The 'You' actor shares his thoughts on Love and Theo's relationship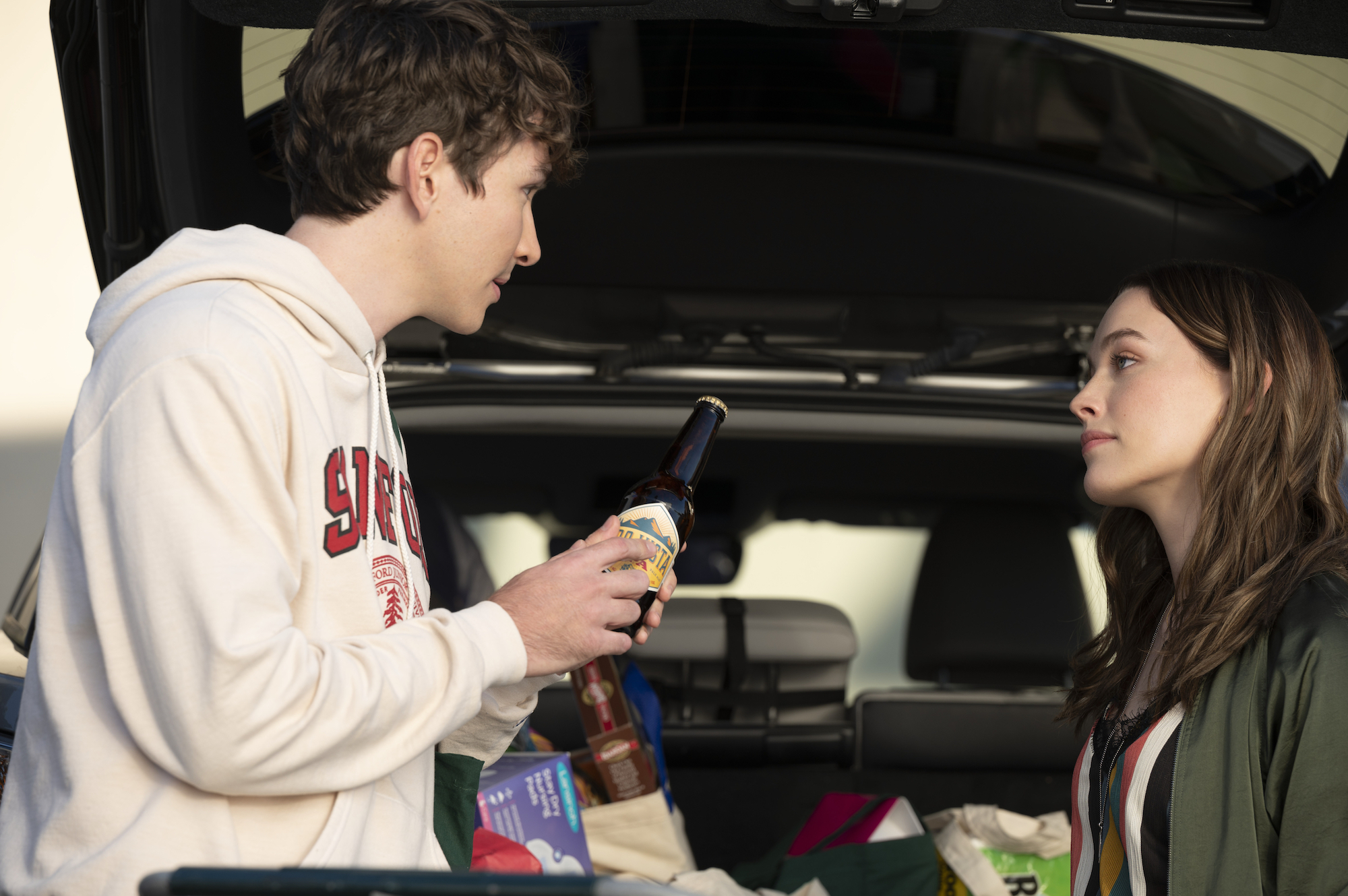 In season 3, Theo and Love form an emotional bond. Despite Love's commitment to Joe, Love starts having an affair with the next-door neighbor. Often labeled as a troubled teenager, Theo doesn't have a stable foundation at home. When asked about their relationship, Arnold said they are each other's "support systems." 
"I think for Theo, his family life is not very stable. He doesn't really have a support system," the actor told Teen Vogue. "There's this really interesting balance between him seeing her as a support system and in a weird way, almost a mother figure, but not totally like that, of course."
Arnold continued, "He's trying to find someone that he can love, and that can love him back. If I were to dive into Love's side, obviously she loses her brother in the second season, so there's this missing piece she's searching for, trying to find someone to care for. She finds that in Theo."
What's next for Theo?
Toward the end of the show, Theo discovers Love's sinister impulses. The college student thought he gathered enough information that ties Joe to Natalie's murder. But, Love is the true culprit. After finding out the truth, it completely shattered him. So, what's next for Theo? Well, Dylan Arnold has some theories.
During the interview, Arnold shared that it's going to be hard for Theo to move on. "I think it's definitely going to be hard for him to trust anyone to love again after that whole debacle," he revealed. "I definitely thought about it. It could be interesting if he goes and tries to avenge her. He'll probably try to move on with his life. And figure out how to be happy after all of that."
You Season 3 is streaming now on Netflix.
RELATED: 'You': How Do The Books Differ From The Netflix Series?