'You' Star Penn Badgley Says Doing Joe Goldberg's Narrations Is Quite 'Isolating'
Netflix's You follows a serial killer named Joe Goldberg. Desperate to find "the one," he falls in love rather quickly and develops a toxic obsession. Also, he vows to protect his partner, even if it means removing any obstacles that threaten their romance. Joe, played by Penn Badgley, is famously known for his inner monologues in the series. While the voiceovers remain a central part of the show, Badgley describes the process as "isolating."
Penn Badgley explains why the narration process is an 'isolating' experience
On Oct. 26, the You star made a special appearance on Jimmy Kimmel Live. When asked about the narration process, Badgley revealed most of his lines consist of voiceovers. "I would say 80 percent of my lines, if not more, are actually voiceovers," he explained. 
"Most days I go to work, and I actually don't have any lines often," the actor continued. "While I'm having all these thoughts, they can't even get a person in front of the camera. So, I'm just looking at X's on the map box of the camera, and then my stand-in Danny is reading all the thoughts in an entire scene."
While talk show host Jimmy Kimmel referred to the process as "strange," the Gossip Girl alum revealed he's "grown to like" the experience. Badgley added, "It can be a bit isolating, but also, again, the highly technical dance with the crew is actually something you don't get to do a lot as an actor, and I really like that."
The 'You' actor improvises a lot of the narration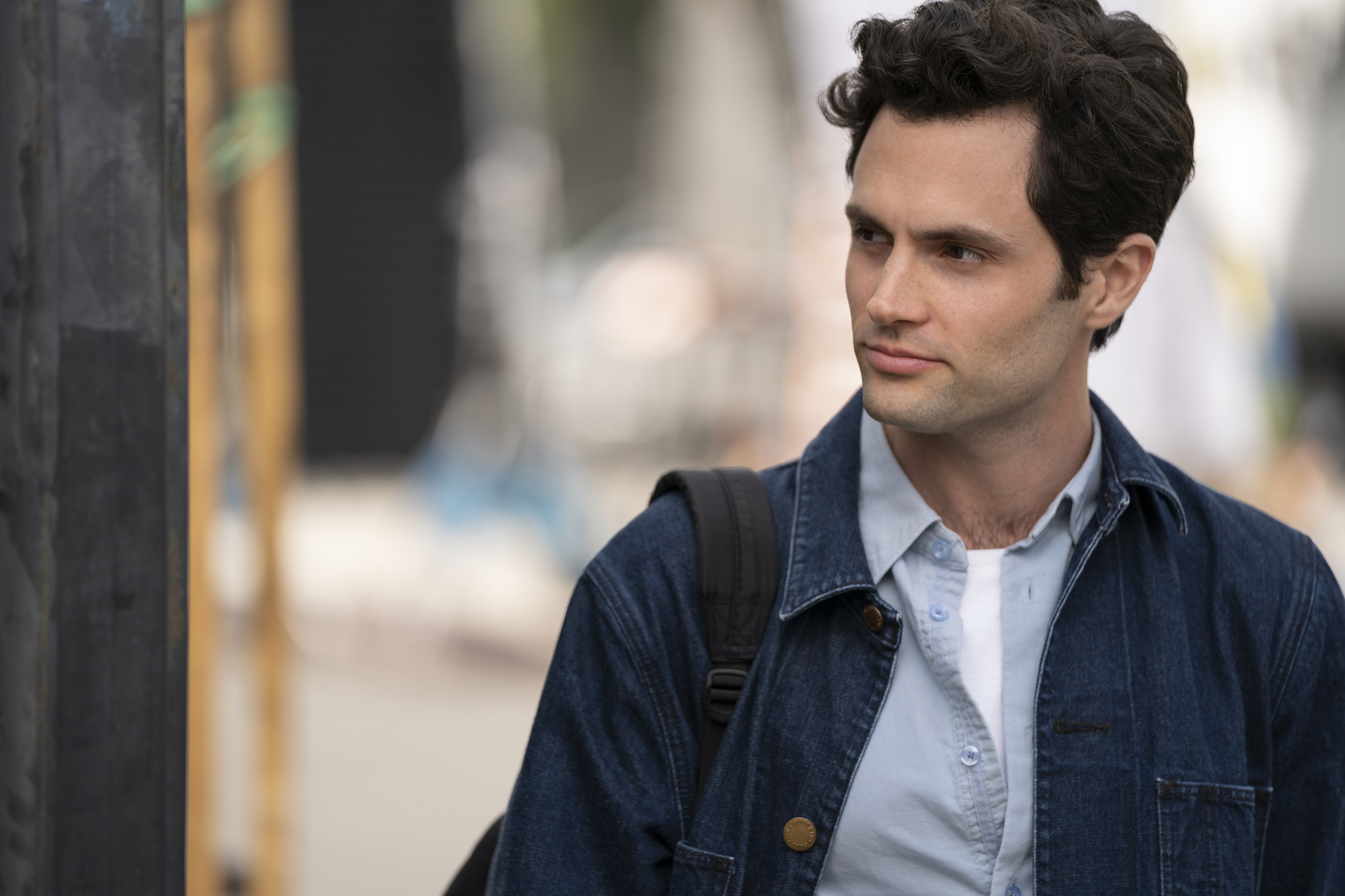 In a June 2020 interview with Variety, Badgley further explained the narration process in You. While reading the script, the actor revealed that he uses improvisation to perform the voiceovers. "I've developed a trust with the co-creators Greg Berlanti and Sera Gamble. They really trust me to go in there," he explained.
Badgley admitted he performs the narration authentically. "I go in there alone, save the engineer and a co-producer, and I get almost no direction sometimes," he said. "I just go through an entire episode, and we've not shot it yet generally – so as it comes out of my mouth, you realize there's something about this logic." 
What's next for Joe Goldberg in Netflix's 'You'?
In season 3, Joe kills Love (Victoria Pedretti) and leaves his son Henry in Madre Linda. The final scene shows Joe in Paris, France. Since Marienne Bellamy (Tati Gabrielle) left town with her daughter Juliette, he went to Paris to find her. Before the scene ends, fans can hear Joe's final words in the form of an inner monologue. "All I know is," he says. "I'll search the world if I have to. I will find you."
So, what's next for Joe? While the storyline is under wraps, Badgley teased You Season 4 will be "quite different." In an interview with Collider, the actor shared that the fourth season will be completely different from the previous seasons. "I think it might be more about Joe's relationship with himself," Badgley explained. 
"Because this isn't really a show about a murderer, this is a show about," he continued. "I think it's taking the mistakes that we make in relationships to the extreme for the sake of a good story. Like, we really need to lay down our swords and stop being competitive in relationships, but that's very hard to do."
At the moment, there is no official release date for You Season 4. For now, fans will have to wait for further updates.