'You' Star Says They Won't Be In Season 3
It's been a long wait for 'You' Season 3, but new episodes are on the way. The hit Netflix series was renewed in January 2020 and has spent the past few months hard at work on the next season. But unfortunately for fans, at least one character won't be featured.
Netflix's You has had audiences hooked since its 2018 premiere. Starring Penn Badgley, it tells the story of Joe Goldberg, a charming young man who loves way too hard. The show is hard at work on its third season, which was first announced back in January 2020. But the cast of You will look slightly different when the series returns, as one actor won't be back for season 3.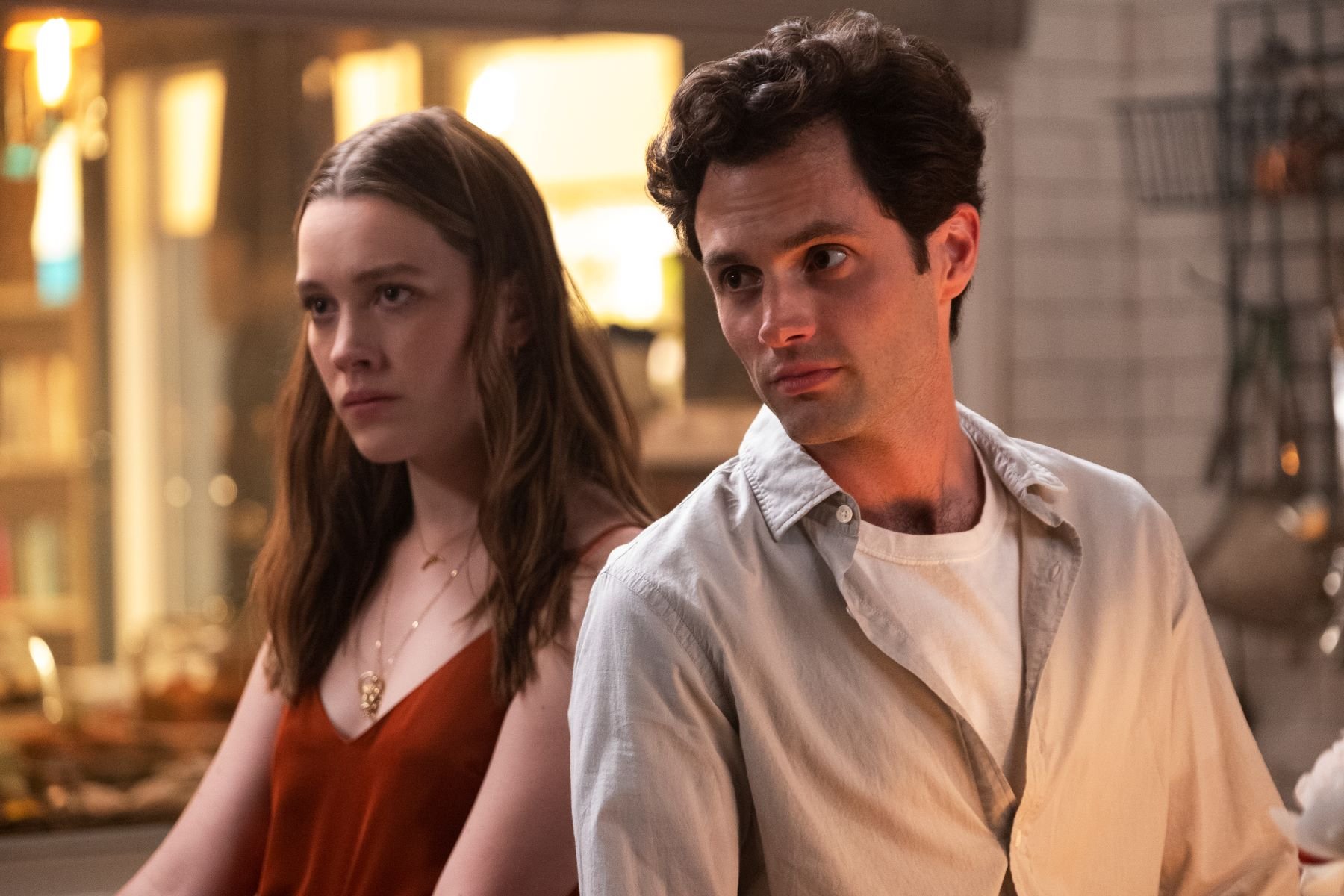 'You' Season 3 won't include at least 1 past cast member
If you were a fan of John Stamos' character, Dr. Nicky, you might be sad to learn that he's not a part of the You Season 3 cast. Stamos made the revelation to Entertainment Tonight in an interview published on April 15, implying he was never approached to resume his role.
"I believe they shot the third season and Dr. Nicky is not a part of it," he told the news outlet.
Introduced in season 1, Dr. Nicky was Guinevere Beck's therapist and also one of her past lovers. After Joe murdered Beck, he framed Dr. Nicky for it, using him to divert attention from himself. But Dr. Nicky is fully aware of Joe's past crimes. Many people believed he would fess up in season 3 to what really happened to Beck, but now that doesn't look so likely.
What will happen in 'You' Season 3
Dr. Nicky's future on You may be unclear, but we do know plenty of other information about the show. Fans will remember the series left off with Joe and Love (Victoria Pedretti) moving into a new neighborhood and preparing for the arrival of their baby. However, Joe already had his eyes on one of their neighbors.
Watching her through a hole in their fence, he said, "This is just the beginning. Because this is where I had to be exactly where I had to be to meet You."
Hinting at what to expect on that front, Badgley and showrunner Sera Gamble told TVGuide, "There's a lot to come with that neighbor." 
As Joe fixates on that neighbor, whose identity has yet to be revealed, it seems like his relationship with Love might start to break down.
Elaborating on season 3, Badgley told SiriusXM: "It's set up so I think it's actually kind of like an examination of marriage, in a way. He's in the same kind of bind that I think every relationship sees at some point. The feelings of affection have gone. You're frustrated with the imperfections of the other person. And you're thinking to yourself, 'How can this go on?'"
To us, that sounds like there's going to be even more drama in the next few episodes. So far, there's no release date for You Season 3, but it is expected to air later in 2021. So get ready.