'You' Star Talks Their 'Emotional' Death in Season 3 Finale
It was either Joe Goldberg or Love Quinn. That was the message throughout the third season of You, the Netflix series following a stalker-murderer and the women he obsesses over. But that didn't make that death in the You Season 3 finale any less shocking.
[Spoiler alert: This article contains spoilers for You Season 3.]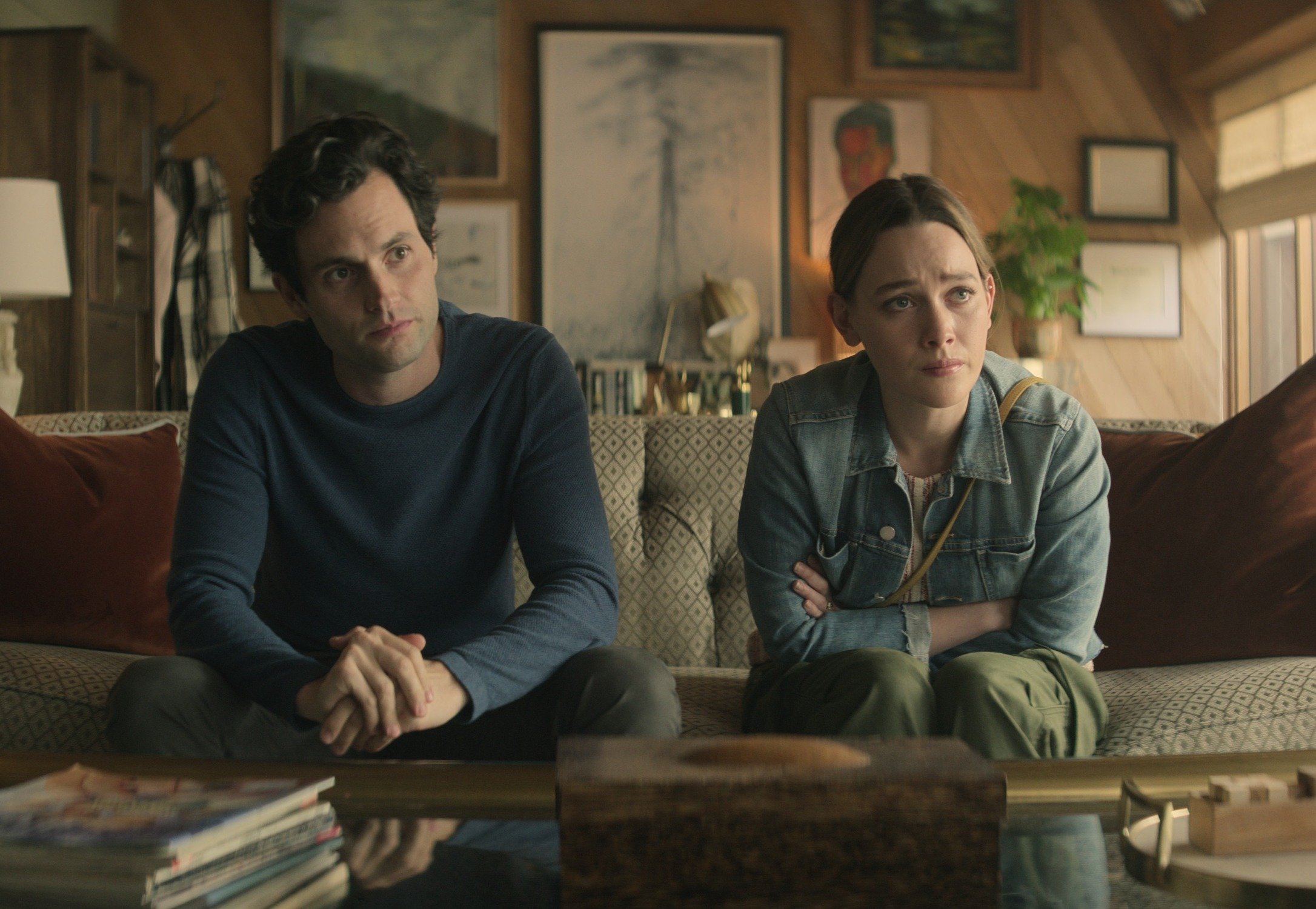 What happened to Love in 'You'
By the end of You Season 3, Joe (Penn Badgley) was planning to leave Love (Victoria Pedretti) for his boss, Marienne Bellamy (Tati Gabrielle). He hoped they would be able to separate amicably, but Love, of course, struggled to let him go.
One night, during dinner, she slipped a paralytic on Joe and invited Marienne over with the plan of killing her as he helplessly watched. But Joe had come up with a backup plan and was able to kill her first.
He used the same paralytic on her that she'd slipped on him, having discovered some growing in her garden at an earlier point. He then blew up the house to fake his death and left for Paris, where he hopes to find Marienne, who learned the truth about him before fleeing.
Victoria Pedretti on Love's death in 'You'
Pedretti spoke to TVLine about Love's death in You, admitting it was an emotional moment for her.
"It was incredibly challenging dying as this character," she explained. "I've never inhabited a character like this for so long. It was very emotional."
It was also "unique" and "strange" to act paralyzed, Pedretti told Entertainment Weekly. "I I didn't really understand how to act it out," she continued. "I don't know anything about aconite and paralytics so there was a bit of a learning curve, but I was very excited to rise to the challenge."
It probably also helps that she had plenty of time to prepare, as she learned about Love's death much earlier.
"I knew [Love] was going to die at the end of this season pretty early on," she shared with TVLine. "I knew I wasn't going to be on the show past two seasons, so I assumed that she would die."
Showrunner Sera Gamble added to Entertainment Weekly that while they considered other ideas for Love, it was decided "early" to have her die. She also confirmed that Love really was killed by Joe, shutting down fan theories and predictions for You Season 4 that have already begun to arise.
What's next for Joe in 'You'
As viewers saw in the last scene of You Season 3, Joe is determined to find Marienne and be with her. Knowing how she is, it's hard to imagine she'll be OK with dating someone like him. But Gamble believes Joe could manipulate her into believing Love was lying and allowing him back into her life.
"I believe he stands a real chance of making that situation look different, like convince her in some way that it's not what it was," she told TVGuide. "But definitely the dynamic [at the end of] this season is 'Oh, she's getting away from him.' This is a smart woman who has been told the truth and she is not wasting time. She's not in the business anymore of forgiving bad men." 
You Season 4 was greenlit by Netflix in October. But until it's out, check out the first few seasons now on Netflix.