'You' Star Victoria Pedretti Shares Update on Season 3
'You' star Victoria Pedretti recently updated fans with news on production of Season 3. The actor also teased how she thinks her character, Love, will evolve next season.
Victoria Pedretti joined the cast of Netflix's You in Season 2. And her character, Love Quinn, added an entirely new layer to Joe's (Penn Badgley) story by the season finale. Now the star is sharing updates on the highly-anticipated third season, and she's revealing what she thinks Love's coming story arc should be.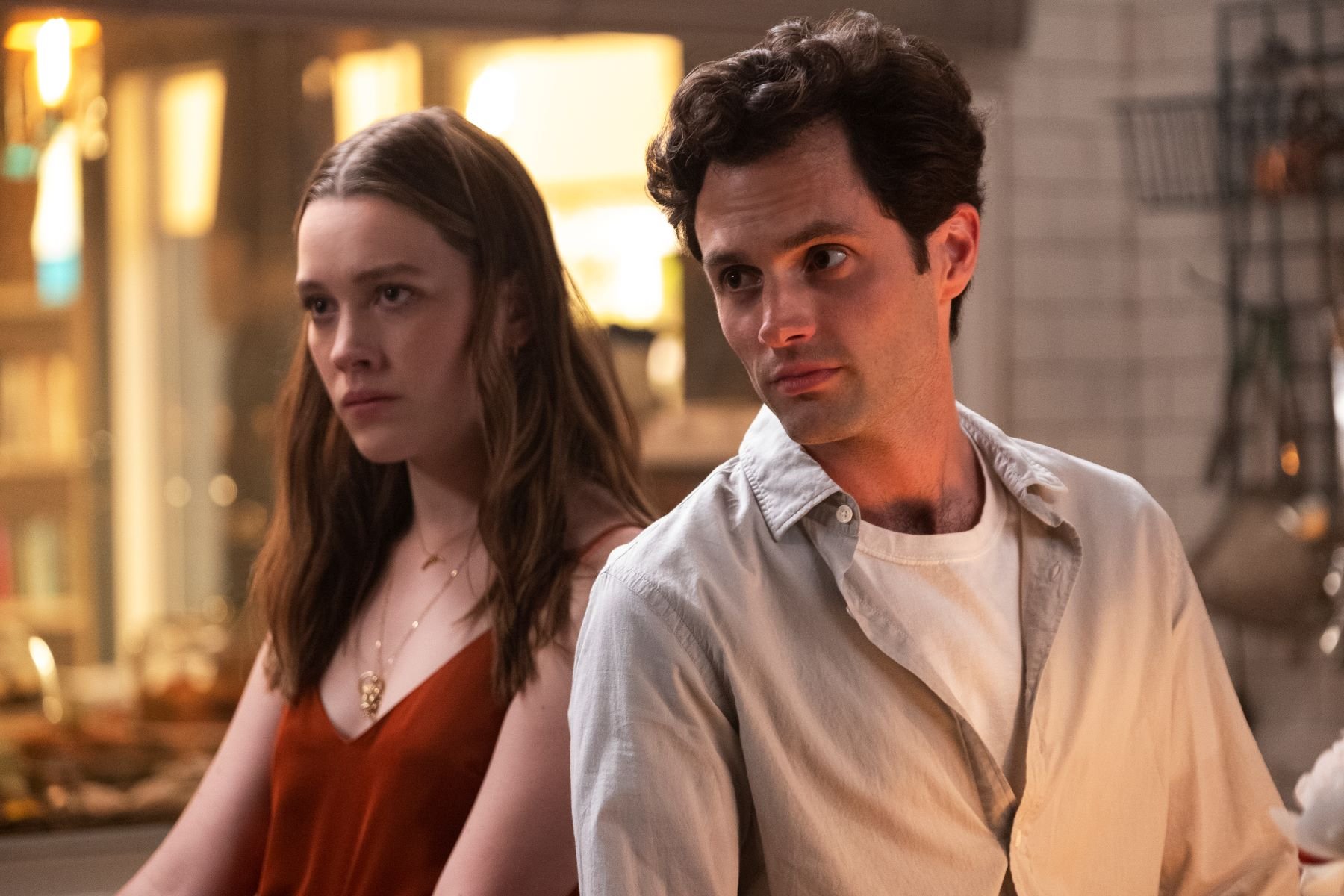 Netflix announced a 'You' Season 3 renewal in January 2020
The second season of You premiered on Netflix on Dec. 26, 2019. A few weeks later, in early January 2020, the streamer announced its decision to renew the series for a third 10-episode season.  
"See you soon, neighbor," the show's Twitter account announced. "YOU S3 is coming." 
In February 2020, showrunner Sera Gamble revealed that season 3 production had begun. The new installment was scheduled to premiere in early 2021. But due to pandemic-related shutdowns, production was put on pause. 
In mid-March, the You writers' Twitter account posted an update revealing they were working on season 3 from home. "We have been adapting to #WFH by running the writers' room virtually," they wrote.
Victoria Pedretti shares an update on You Season 3 production 
So when will You season 3 premiere? Well, a lot of that depends on when the cast and crew begin filming. In a recent interview with Collider,  series' star Victoria Pedretti — who was recently seen on Netflix's The Haunting of Bly Manor —  talked about getting back to work. 
"We're tiptoeing toward working now," she said of Season 3. "I know that we have some meetings coming up and whatnot, but things are starting to come together for production to start."
Pedretti teases what's in store for Love 
At the end of Season 2, You fans discovered a significant secret about Love. While seemingly innocent and sweet at first, she turned out to be a lot like her stalker and murderer boyfriend, Joe. 
When talking to Collider, Pedretti talked about Love's manipulations and the facade she created before showing her true colors. And the actor also revealed how she's hoping to see her character evolve next season.
"Yeah, the hysteria. I mean, it was always happening," said Pedretti. "She was always kind of off her rocker consistently, even before the large reveal at the end of the season. But yeah, I just love when her and Joe are just going at it, you know? With all the hypocrisy. It's kind of hysterical. I really want to venture more into that."
Hopefully, as the series' resumes production, fans will continue to get more information about season 3. Seasons 1 and 2 of You are currently streaming on Netflix.