'You': The Secret Meaning Behind Love and Forty's Names Actually Makes Perfect Sense
[Spoiler Alert: You Season 2]
If you're like us and breezed through You season 2 in record time, then you're also have a ton of questions about everything you just watched.
Aside from trying to figure out if Joe Goldberg is actually going by Will Bettelheim now or the whereabouts of Ellie, a lot of us have been questioning how exactly Love and Forty Quinn's parents came up with their unique names.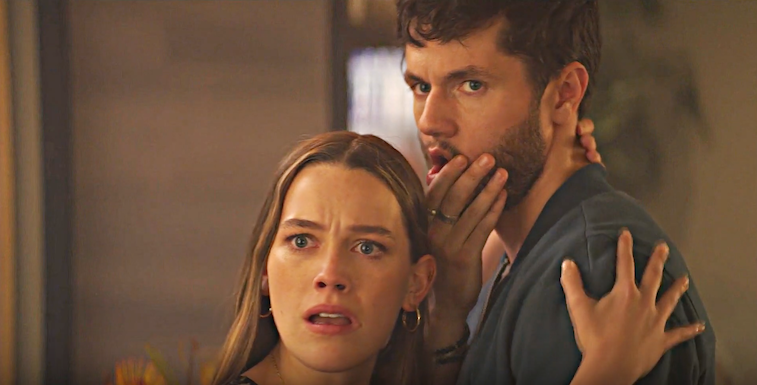 While unconventional monikers are not uncommon for this show (cough cough Peach Salinger), Love and Forty arguably have the most-out there names of them all.
The siblings are named after a popular sport
Season 2 of You left many of us questioning a lot of things.
With so much having took place in this new installment, this season left fans wanting answers to a handful of twists and turns that had everyone's head spinning.
While we're still trying to piece together a lot of different things, there has been some new information come to light about certain aspects of the season.
One new revelation we just found out is the secret meaning behind newcomers Love and Forty's unconventional names.
If you watched the season, then you were probably taken aback when Joe's new love interest and her twin brother's monikers were revealed.
Though their names are a little out there, it soon became clear that it's common practice in L.A. to give kids extremely unique monikers.
After being introduced to Love and Forty's super dysfunctional family, it didn't take long for us to realize that their parents are unconventional in everything they do.
But the question still remained, what do Love and Forty's names actually mean?
Aside from fans thinking the siblings' monikers were a complete irony for the show, it turns out that there is a pretty simple explanation as to how these characters came into their names.
According to Elite Daily, Love and Forty's names root from, get this, the scoring system for tennis.
Now before you start questioning this, we'll break it down for you.
Each game of tennis consists of two to three sets. The game is based on a point system with each players having the chance to score forty points at most.
Each player starts at zero and and if the score is 0-0, then they call that love.
It's possible Love and Forty's parents have a love for this sport
To further add to this theory, it is also possible that Love and Forty's names tell us which sibling is older.
Since love happens first in the game of tennis and forty is usually scored at the end, it would make sense that Love was born first.
Also, seeing the way she cares for Forty and only wants the best for him, that also hints that she's a few minutes older than her twin brother.
Now that we know where Love and Forty's names hail from, it is safe to assume that their parents have a deep passion for the game of tennis.
Although we never actually see them on a tennis court as a family, we're pretty sure the Quinn's can easily dominate the court and probably have an insane backhand too.
Whether or not all of this is true, Love and Forty's names definitely made season 2 of You unforgettable and this probably won't be the last interesting fact we learn about them.