'You': Who Did Love Quinn Kill in Season 2?
Our favorite murdering couple is back on You Season 3. Joe Goldberg (Penn Padgley) and Love Quinn (Victoria Pedretti) have both killed in the name of love, or what they think love is. More accurately, they kill in the name of obsession. For those keeping track, season 3 has enough murder to even the score, and Love is responsible for much of it. 
[Spoiler alert: This article contains spoilers for You Season 3.]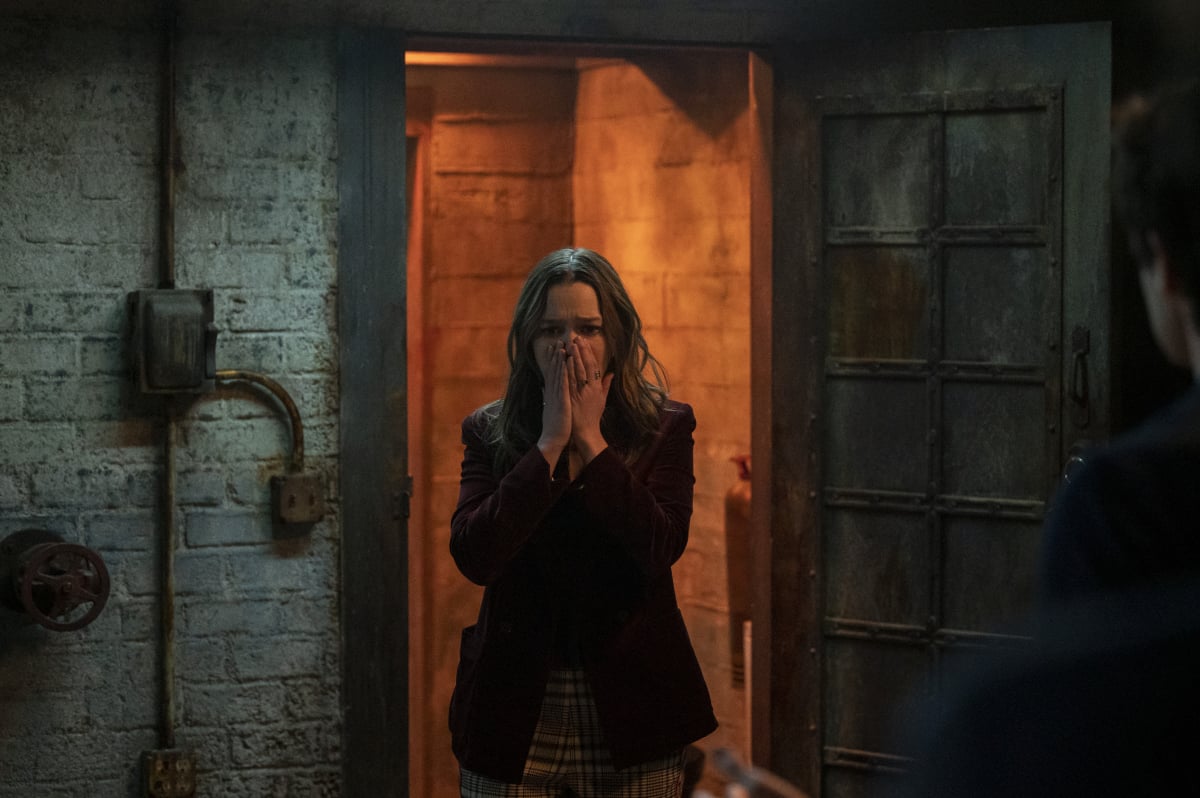 'You': Netflix's new season has Joe get someone in trouble
When Joe and Love moved to Madre Linda, suburbia didn't seem a good fit for this couple. It's either too boring, or full of temptations for them. Joe quickly became infatuated with their neighbor, Natalie (Michaela McManus). They bond over parenthood, or rather parental exhaustion, and Natalie invites Joe for wine in her backyard. 
Michaela and Joe got to know each other, moving into Natalie's kitchen where Joe bandages Natalie's hand after she cuts it on a broken wine glass. Natalie tantalizes Joe with talk about that feeling of possibility when you meet someone, and showing him her reading room/separate bedroom. They kiss but Joe resists her further seduction, and even says he only wants a friend. Just knowing they were connecting was enough to set Love off, though. 
Love Quinn makes a rash decision that causes more drama 
Natalie shows Love the space for a new bakery. However, it was a trap. When Natalie showed Love the storage room, Love killed her with an axe. Then Joe had to dispose of the body. Love got the bakery space out of it and Joe even turned it into a nifty basement cage for future prisoners. More on that later.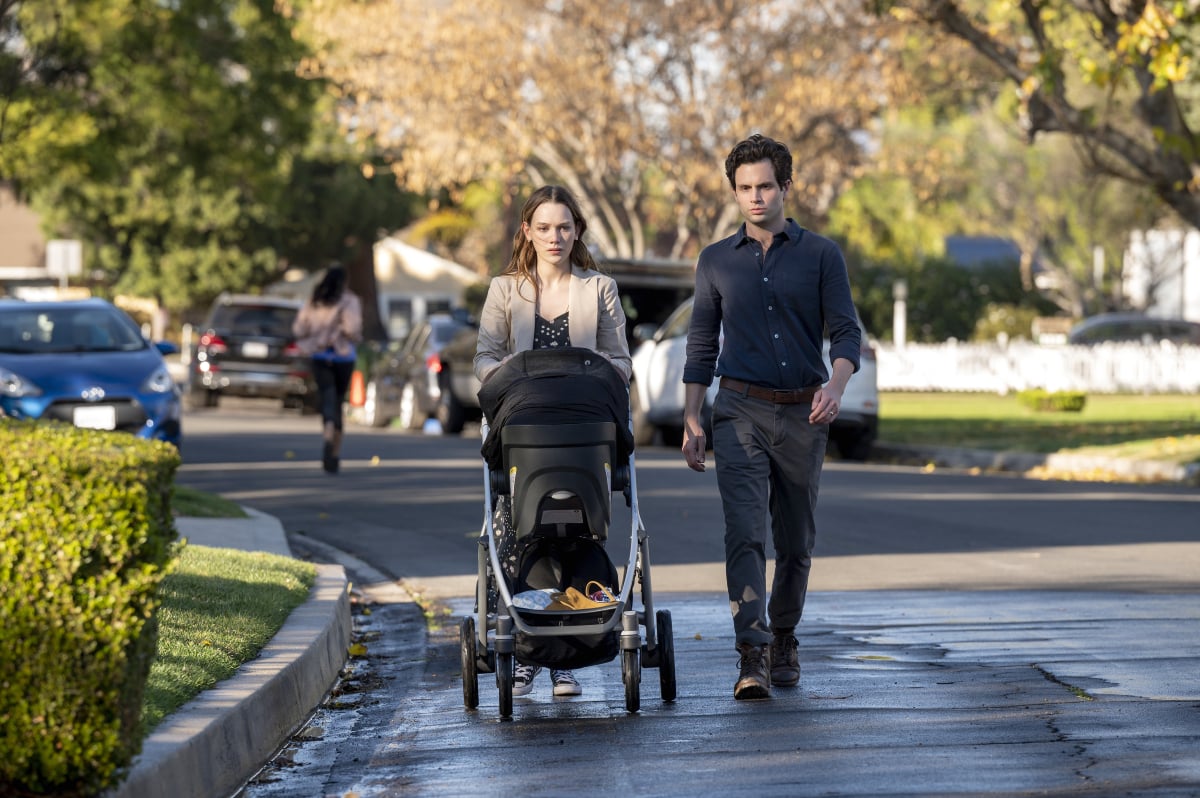 Michaela's death fueled much of season 3. Local momfluencer Sherry (Shalita Grant) helped lead the search for Michaela's body. Her husband, Matthew (Scott Speedman) didn't quite buy the timeline of Natalie selling the bakery and then disappearing. By the middle of the season Matthew's son Theo (Dylan Arnold) discovered him studying security camera footage, suspicious of Love and Joe's cover-up. 
Love from 'You' was involved in more violence, too 
Natalie was the only body Love can claim credit for, but she was involved in other acts of violence. First, Gil (Mackenzie Astin) came by the bakery. When he admitted his children are unvaccinated, Love attacked him for exposing baby Henry to the Measles. She didn't finish the job though, so again left Joe to pick up the pieces.
They kept him in their basement glass cage, hoping to find some dirt so they could let him go under the threat of exposing his secrets. Unfortunately, they exposed something he felt so guilty for, he died by suicide.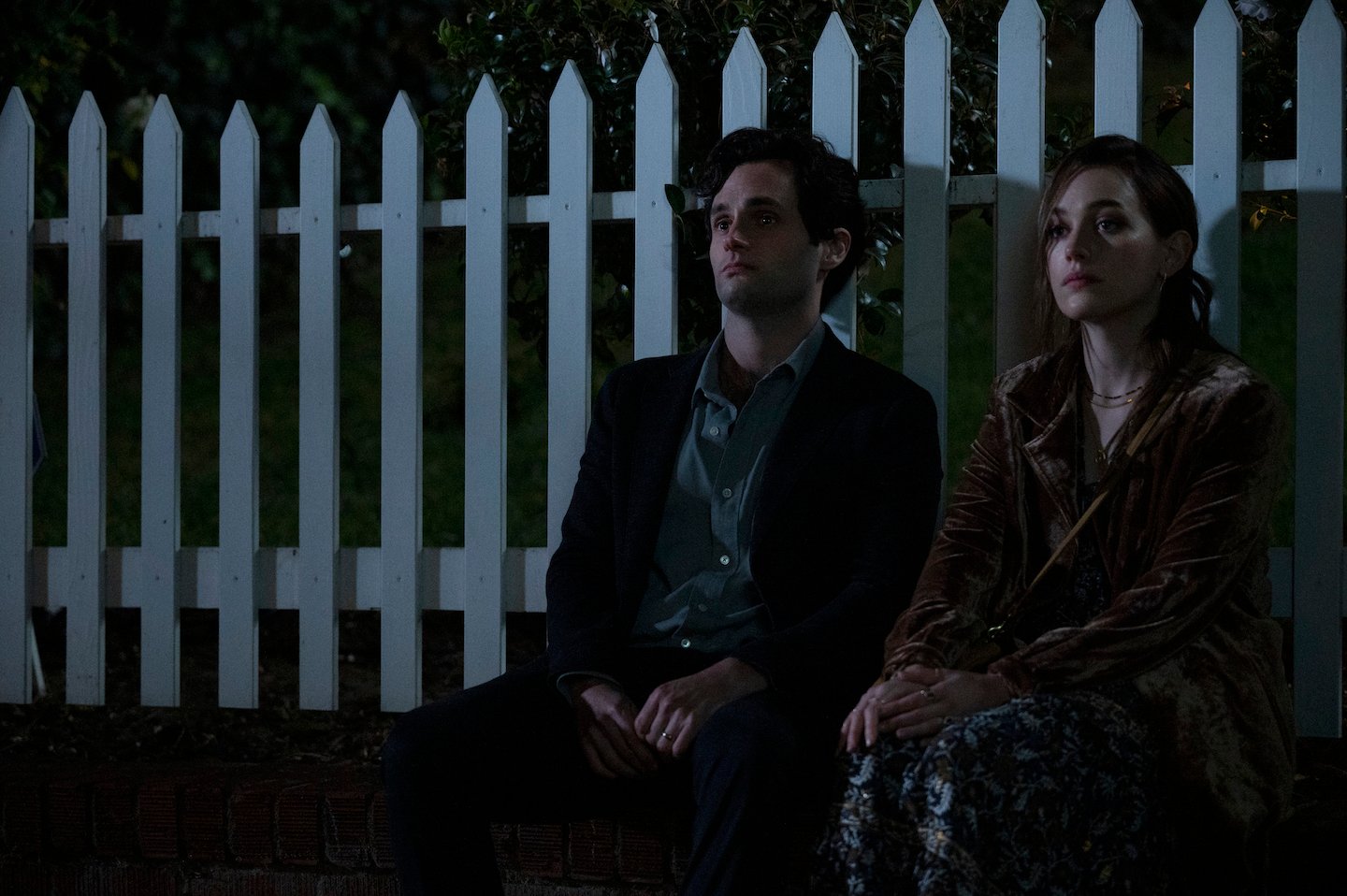 More violence came into the Quinn-Goldberg home by the end of season 3 too. Love and Joe tried swinging with Sherry and her husband Cary (Travis Van Winkle). When Sherry and Cary overheard Joe and Love arguing about killing Natalie, they had to put them in the basement too. Love even gave them a gun to decide who should walk out of there, and Cary accidentally shot Sherry in the ear. They managed to find a key and escape though. 
Theo even discovered the basement prison, so Love had to attack him too. She hit him with a fire extinguisher, but Theo didn't die either. 
How to get help: In the U.S., call the National Suicide Prevention Lifeline at 1-800-273-8255. Or text HOME to 741-741 to speak with a trained crisis counselor at the free Crisis Text Line.