You Won't Believe How Long It Took Ariana Grande to Write Her Entire 'Thank U, Next' Album
Since the release of her fifth studio album Thank U, Next, Ariana Grande has practically broken every record in musical history.
The singer's 2019 album has scored high accolades this past year, one reason being that it's the largest streaming debut for a pop album ever. Additionally, three songs from the album consecutively held top spots on the Billboard music charts; something that hadn't been done by any artist since The Beatles in 1964.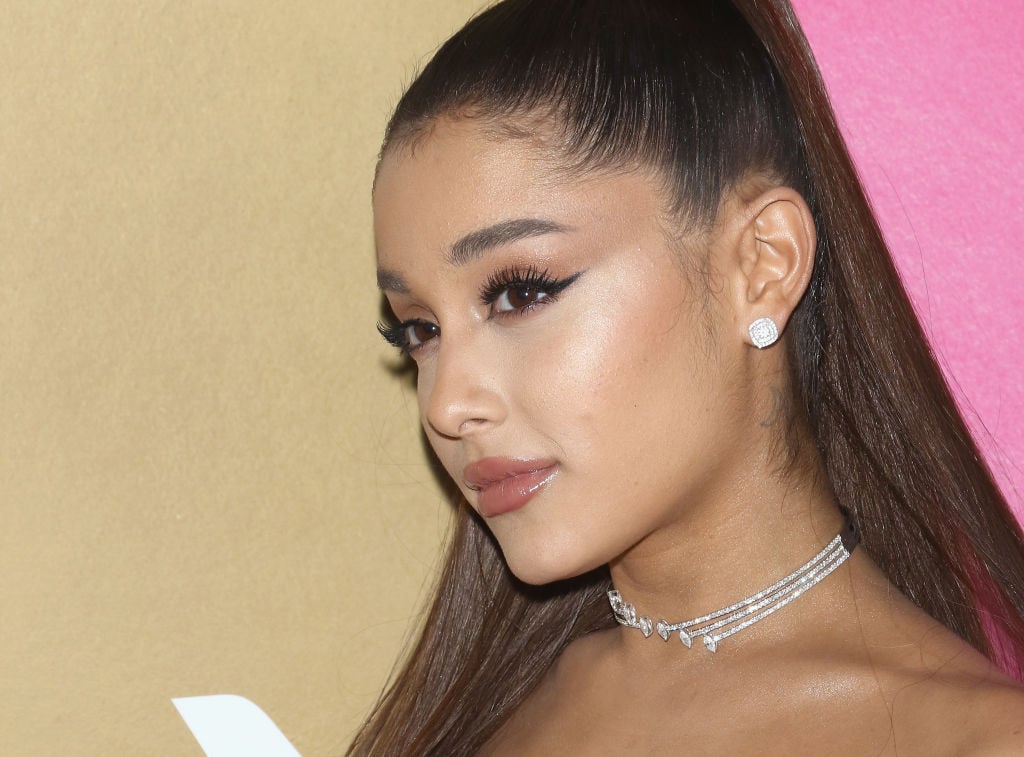 Though many consider Thank U, Next a work of art, this album came during a very trying time in Grande's life and was close to being put on the backburner.
However, the songstress channeled her heartbreak into the music and created her biggest record to date in the span of only a few days.
'Thank U, Next' almost didn't happen
Grande's career has been at an all-time high lately, and it's all because of her latest pop music milestone.
A few short months after the release of her Sweetener album, Grande dropped Thank U, Next, which sold more than 360,000 copies in its first week and quickly climbed the music charts all while breaking major records in the process.
While this incredible album— which still remains at the top—may be Grande's best work to date, the Sweetener follow-up was very close to not happening at all.
Following the tragic death of her ex-boyfriend, Mac Miller, in September 2018, Grande found herself going through a rough time and not really wanting to do much while she grieved.
"There was a point where Ariana didn't want to do anything," Victoria Monét, Grande's BFF and Thank U, Next co-writer, told Rolling Stone in February 2019.
Though the singer had studio time scheduled with her music team, no one really knew if she was going to find the strength to work on new material.
"When we heard that [Miller died] we weren't sure those sessions were gonna still be on," songwriter and multi-instrumentalist Jameel Roberts told the outlet.
"She wasn't gonna tour," Monét continued. "It was like, 'the next few months are cancelled, this is really hard for me, I don't wanna move.'"
Once Grande got into the writing groove, she didn't stop
A few weeks after Grande considered not working on new music, she eventually found the strength to fly out to New York and start writing with longtime collaborators, Max Martin and Savan Kotecha.
Grande also met up with Monét and together, along with Martin and Kotecha, they helped the singer channel her pain into lyrics.
"It goes without saying that it was a very trying time, but music naturally is a healing mechanism," Monét explained. "That's what we were holding on to — along with some champagne glasses."
The singer and her writing team were very productive from then on and ended up completing the entire Thank U, Next album in just two weeks.
"The first week we already had nine songs or so," Monét shared. "Then we spent the next week cleaning them up, adding more things, doing production, cutting a few more songs."
With many of the songs reflecting the difficulties Grande experienced throughout the past year and some making references to her past relationships, this album quickly became a fan favorite.
Arianators around the world loved that the pop star didn't hold back her emotions and appreciated that she took a risk by making songs that were all about personal growth and overcoming heartbreak.
This album continues to be very popular due to its upbeat tracks and catchy ballads. And because of its continuous reign at the top, Grande and her album are both nominated for FIVE Grammy awards this year: Best Pop Solo Performance, Best Pop Duo/Group Performance, Record of the Year, Album of the Year, and Best Pop Vocal Album.
Thank U, Next definitely had a huge impact on listeners and Grande, and we can't wait to see what other records this album breaks in the future.