You Won't Believe How Much Alex Rodriguez Has to Pay in Child Support Each Month
Alex Rodriguez and Jennifer Lopez are definitely an attention-getting couple. But while fans enjoy their adorable declarations of affection and wonder about when these lovebirds will tie the knot, Rodriguez has another relationship complicating matters. 
Rodriguez is trying to negotiate a change in the amount of child support he pays his ex-wife Cynthia Scurtis. As these things often go, the two can't see eye-to-eye on things, and they're headed for court.
But it turns out that his former relationship isn't just affecting his current one, but Lopez also has a few things to say to Scurtis.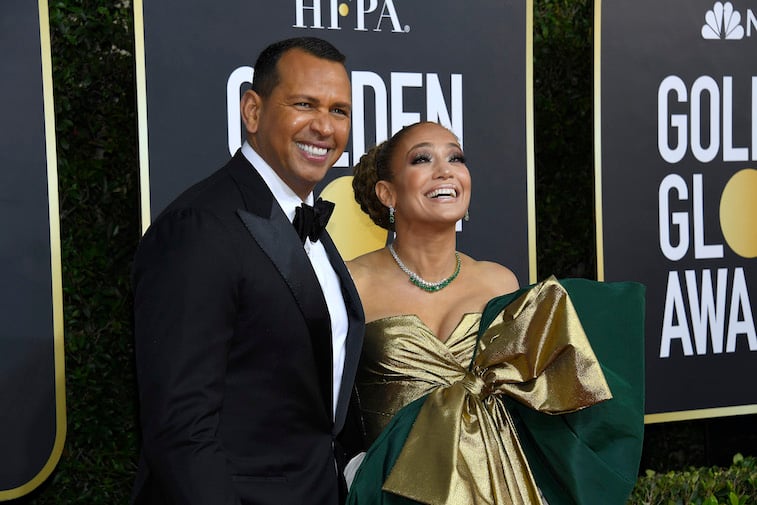 Their marriage was rocky
Rodriguez had a hard time convincing Scurtis to go out with him. Nothing about their courtship seemed rushed, because it took six years of dating before they were ready to get married. Finally, in 2002, the couple got married in Texas, where Rodriguez was playing for the Rangers. Scurtis' grandfather, a prominent Greek Orthodox priest, performed the ceremony.
But although they didn't rush into marriage, they wasted no time having relationship problems. Within a few years, rumors were going around that Rodriguez was being unfaithful, but Scurtis refused to believe it was true. Their first daughter, Natasha, was born in 2004.
In 2007 the media got ahold of some pictures of Rodriguez with a stripper, yet his wife still insisted he was faithful.
Finally, by 2008, Scurtis couldn't pretend anymore. She told her friends that her husband was having an affair with the singer Madonna and that she'd even found a love note he'd written to her. Ten weeks after the birth of their second daughter, Ella, the couple separated for good.
The highest-paid baseball player pays child support
The year of their divorce, Rodriguez's 10-year, $275 million contract with the Yankees made him the highest-paid baseball player in the game. With that kind of income, the child and spousal support he was ordered to pay was also substantial.
By some reports, he was paying $115,000 a month.At the time he was also earning $30 million a year.
Life circumstances changed
These days, Rodriguez's engagement to Lopez isn't the only thing that's changed in his life. He retired from baseball in 2016. Don't worry though; he's not exactly broke.
He still receives deferred payments from the Rangers on the last $36 million of his contract with them. On top of that, he has a number of endorsement deals with luxury brands such as Credit Suisse, Mercedes-Benz, Nike, and Rolex.
All in all, Rodriguez is estimated to be worth about $350 million. This is still a little less than his soon-to-be bride, however. Lopez has a net worth of around $400 million, and the two of them certainly live the life of a couple with a combined bottom line of nearly a billion dollars.
Their Instagram accounts are full of pictures of the two of them on lavish vacations, in private jets, and mingling with celebrities.
Adjusting child support and other problems
Since retiring from baseball Rodriguez's income is roughly 90% less than it used to be – only $3 million a year, instead of $30 million. He feels that it would be fair for him to cut back on his monthly support payments to $20,000 a month.
Scurtis countered with a suggestion of $50,000 a month, and by all accounts, the negotiations were progressing at first.
But then it seems that Lopez got involved in the matter, and things got difficult. Lopez has reportedly inserted herself into discussions between Rodriguez and Scurtis, even making Rodriguez leave the room when Scurtis came in.
"Alex and I have worked well trying to create a stable environment for our daughters and there has never been an issue, said Scurtis. "Until now."
Some would say that Lopez can be a little controlling at times. Of course, some people might point out that Rodriguez has the kind of history that would make you wonder if he's faithful, too. Maybe the world of J-Rod is the fairytale it looks like on Instagram, and maybe it isn't.
Whatever is true, hopefully all the adults involved are keeping the kids' best interests at heart.