You Won't Believe How Much Money Kylie Jenner and Travis Scott Are Spending for Stormi's 2nd Birthday Party
Stormi Webster is growing up! On Feb. 1, she'll celebrate her second birthday — and her parents are going all out for her big day. Reports say Kylie Jenner and Travis Scott are planning an epic party for their baby girl and that it comes at a pretty hefty price tag.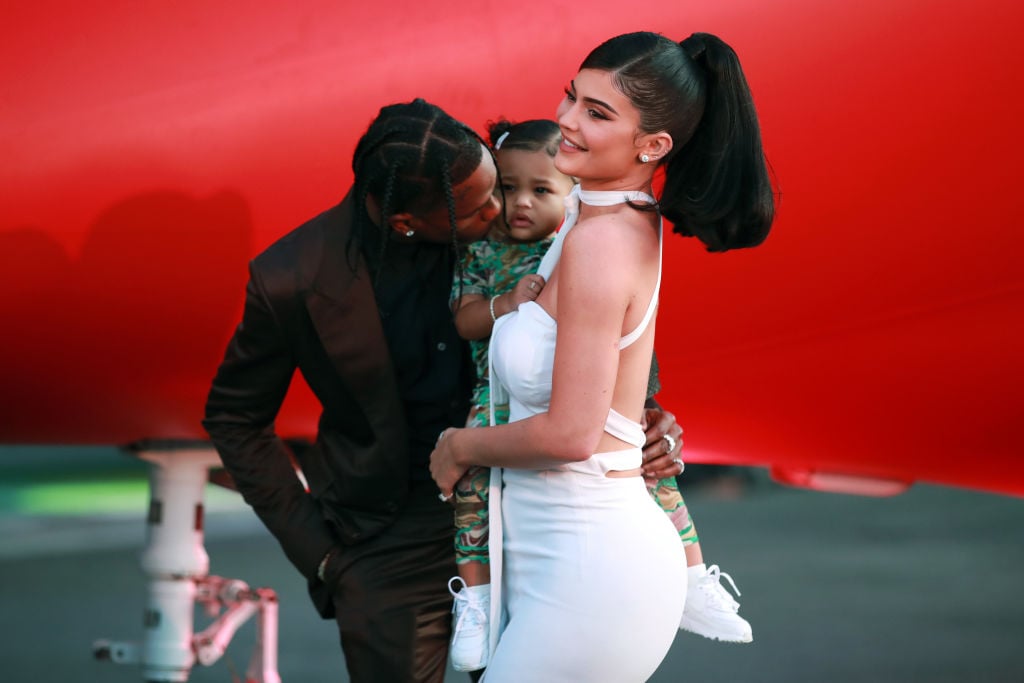 More on Stormi Webster's 2nd birthday party
Jenner tweeted in December 2019 that Stormi's party would be "insane" — and she was clearly not kidding. TMZ reported on Jan. 26 that Jenner and Scott have reserved a huge studio space for friends and family members and that they'll at least pay $100,000 for the festivities.
The theme of the party is unclear. But sources told the outlet that it might be inspired by Stormi's love of "Trolls." Fans will recall that Jenner and Scott surprised Stormi in December 2019 with a visit from Poppy, a character in the animated film, and that she absolutely adored it.
As of writing, neither Jenner or Scott has said much about the party and they probably won't until it happens. A source told HollywoodLife on Jan. 20 that the Kylie Cosmetics mogul has been trying to keep it under wraps but noted the celebration will be "huge and over the top."
"She's done a ton of meetings and is making sure every little detail is taken care of with the party planner," the source continued. "She loves everything to be customized with colors, engraving, embellishments etc. Like any Kardashian party, no detail will be missed."
What did Stormi do for her first birthday?
Back in 2019, Jenner and Scott threw an amusement park-themed party dubbed "Stormi-World." The name played off of Scott's Grammy-nominated album Astroworld (2018).
The party included carnival rides, games, a performance by Baby Shark, and food — including pizza and pretzels. The entrance of the event mocked the cover of Astroworld, so guests entered through an inflatable of Stormi's head.
The cost of the event is unclear. But we know Jenner and Scott spare no expense when it comes to their baby girl. They tend to splurge on her and surprise her with top-of-the-line gifts. So it wouldn't be shocking if they spent a boatload of cash on the shindig.
In celebration of Stormi's big day, Jenner posted a tribute on Instagram about her daughter, whom she welcomed in February 2018 after keeping her entire pregnancy a secret from the public.
"How did i get so lucky to have such a sweet, smart, happy baby. i just couldn't have dreamt you up, storm," Jenner wrote. "i wish you could stay this little forever and i could protect that contagious smile and laugh of yours. I know you won't remember much about the first year of your life but i pray that you'll never forget to keep sharing your joy and laughter with the world. my love grows for you a thousand miles a minute. every day with you is the best day of my life. happy birthday to my angel on earth."
Aww! We can't wait to see what they've planned for Stormi's second birthday.