You Won't Believe How Much Tinsley Mortimer's Engagement Ring Costs
Tinsley Mortimer is a successful businesswoman who got her start as a beauty assistant at Vogue. She has gone on to find great success.
Tinsley Mortimer is a successful businesswoman who got her start as a beauty assistant at Vogue.
A graduate of Columbia University, she created a line of handbags for the Japanese fashion house, Samantha Thavasa. Other projects have included designing a clothing line, beauty ambassador for Christian Dior, television actress, fashion model, and author.
In 2010, Mortimer starred in High Society, a reality show about the socialite life of her and her New York friends. She went on to star in The Real Housewives of New York City (RHONY). At 44, Mortimer is newly engaged, creating a Resort 2020 Collection of fashion accessories, and living her best life.
Mortimer's socialite status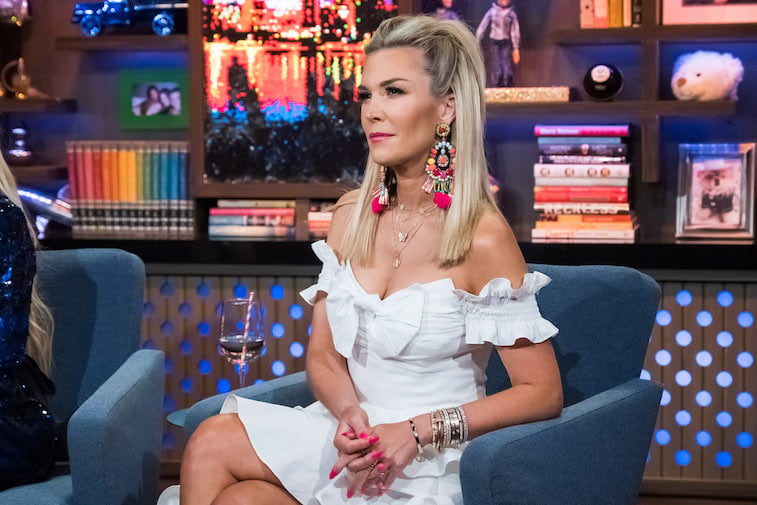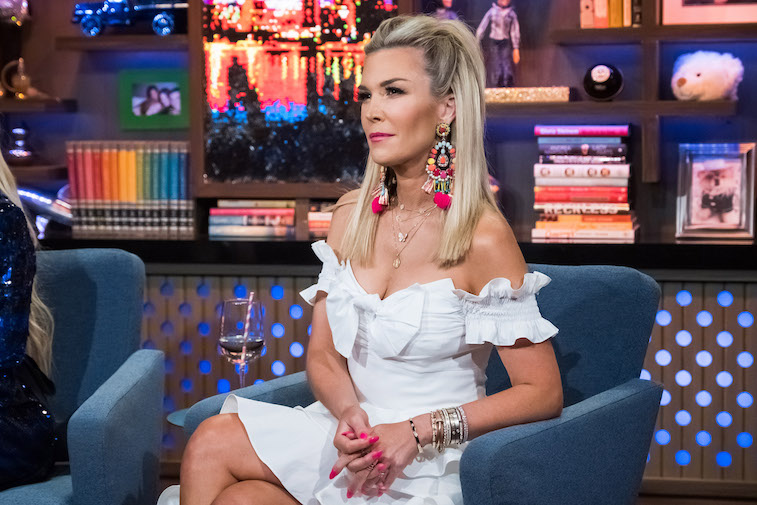 Mortimer comes from a wealthy family, her father a prominent real estate investor in New York City. She gained her socialite status while married to Robert Livingston "Topper" Mortimer, the son of a wealthy New York financier.
The couple, who met at boarding school, eloped at the age of 18. In 2009, they stunned the Upper East Side with news of their divorce.
Who is Mortimer's fiancé?
In 2017, Mortimer was introduced to Scott Von Kluth, the CEO of Coupon Cabin. Season 9 of RHONY documented their first blind date, which was orchestrated by castmate Carole Radziwill.
The couple started dating but later split in 2018 after trying to manage a long-distance relationship between Chicago and New York. The on-again-off-again couple got back together and found a way to make it work. In November of 2019, Kluth proposed to Mortimer.
She shared all the romantic details on her Instagram account, posting a video and saying, "I got engaged to the LOVE of my life!"
The proposal
On November 24, 2019, Kluth proposed to Mortimer on the steps of the Chicago Water Tower. As Christmas carolers serenaded the pair, Kluth got down on bended knee and asked Mortimer to marry him. She appeared to be genuinely surprised by his romantic gesture.
As he slipped the giant engagement ring on her finger, she enthusiastically responded yes. Whether it was her enduring love for him or the size of the diamond, her smile said it all, and she never looked happier.
Check out the bling
Mortimer took to Instagram on New Year's Day to flaunt her impressive engagement ring. She posted from The Cove Atlantis in the Bahamas, where she was vacationing for the holiday.
Seated poolside, sipping on lemon water, Mortimer's XXO Tinsley for Winky Lux fake lashes peeked out from under her straw sun hat. Her chic white bathing suit, and signature gold Rolex watch, took second stage to the huge diamond she is now wearing.
How big is that rock?
According to James Schultz, the co-founder of James Allen, a 5th Avenue New York City jeweler, the impressive engagement ring has an estimated value of $200,000 to $300,000.
He believes the diamond is 5.5 to 7 carats and is a "rose gold solitaire set with an elongated oval diamond." Jack Solow, a renowned jeweler to the stars, told E! News that the ring, "complements Tinsley's long, elegant fingers."
He added, "To my eye, the diamond looks to be a beautifully shaped oval in the 8 to 10-carat range."
What's next for Mortimer?
Mortimer is ecstatic about her engagement to Kluth and has been gushing on Instagram about her love for him. She recently wrote, "I'm so grateful for all the ups and downs that led me to this happy place! Super excited for 2020!!!"
Mortimer is winding down her commitments in New York City, and it appears her role on RHONY will soon be coming to an end. She confirmed in a recent interview with People that she will soon call Chicago home.