You Won't Believe This Dark Secret About the British Royal Family
The British royals are one of the most recognizable families in the world, so it's no surprise the public is fascinated with just about every aspect of their lives. The family's bloodlines date back more than 1,000 years, and the modern royals are so popular they are seen as fashion icons and role models. However, the life of a royal isn't scripted like a fairy tale.
In addition to the tragic death of Princess Diana, the British monarchy has dealt with quite a few embarrassing scandals. Here are 15 scandals and dark secrets the royal family doesn't want you to know. They especially hope to keep the secrets of their family lineage under wraps (page 9).
1. Princess Beatrice was romantically involved with a convict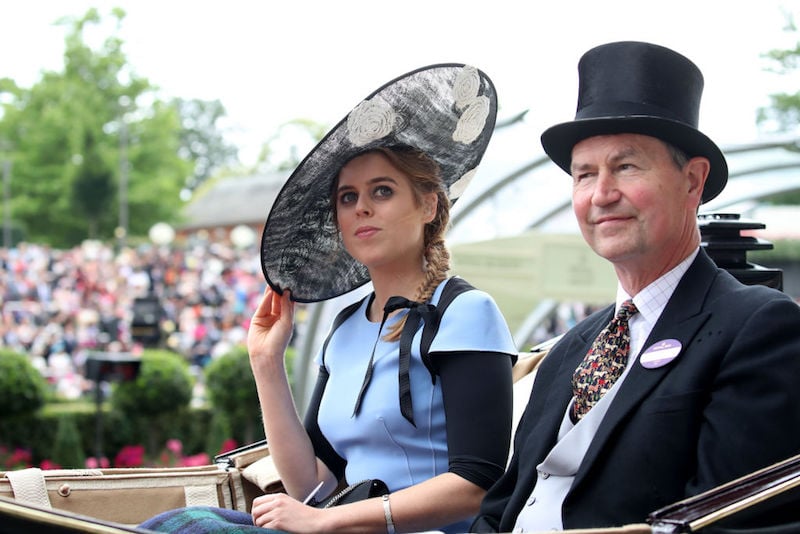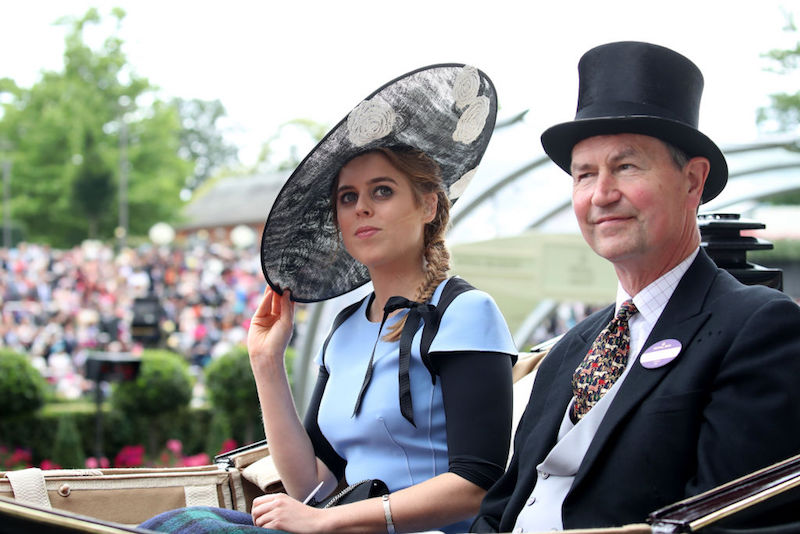 In 2006, the socialite and eldest daughter of Prince Andrew and Sarah Ferguson dated a man who was convicted of assault and battery. Prior to meeting Princess Beatrice, Paolo Liuzzo was arrested for manslaughter after severely beating a man named Jonathan Duchatellier, who died from his injuries. The manslaughter charge was eventually dropped, and Liuzzo was put on probation. Although the palace wasn't thrilled about Beatrice's beau, the Duchess of York released a statement saying they "must trust her."
"As any parent will know, the most important element in a relationship with your child is trust," Ferguson said. "We all have our own journeys and have to learn our way, but Beatrice is a sensible girl, soon to be 18, with many friends including Paolo. We must trust her judgment."
Next: A scandal results in the first royal divorce since the 1500s.
2. Lieutenant Mark Phillips had a love child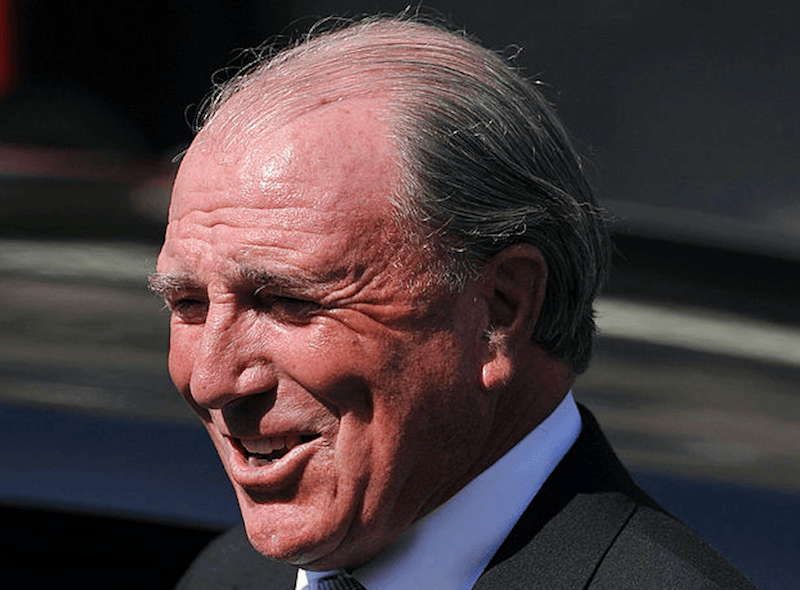 Another scandal involving Princess Anne was that her first husband, Lieutenant Mark Phillips, had a love child. The queen's only daughter and Phillips married in 1973, but rumblings began soon after that there was trouble in their marriage. Phillips had an affair with a teacher named Heather Tonkin, who gave birth to their child in 1985. Anne and Phillips divorced in 1992 and she remarried soon after, which made her the first royal since Henry VIII to do so.
Next: This friendship was completely inexcusable.
3. Prince Andrew maintained friendships with a sex offender and a gun smuggler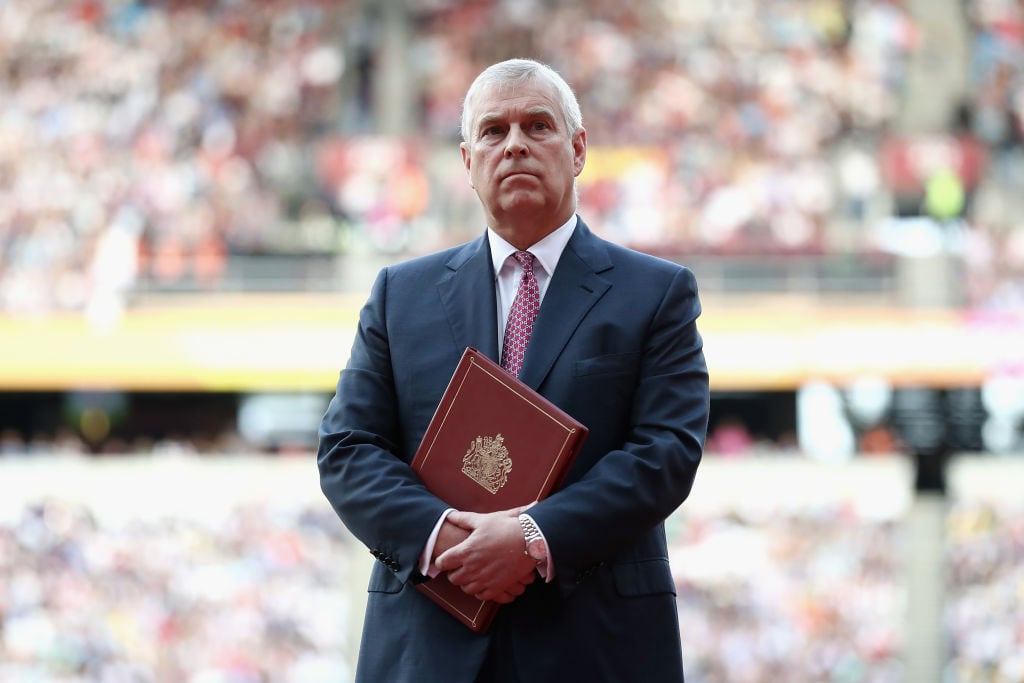 Apparently, Prince Andrew didn't keep the best company. In 2011, it was revealed that the prince was good friends with billionaire Jeffrey Epstein, who served 13 months in prison after he was found guilty of soliciting prostitution from underage girls three years earlier. News of their friendship became a PR nightmare for the palace and led the Duke of York to publicly state that he cut ties with Epstein.
Prior to his friendship with the convicted pedophile, Andrew also accepted gifts and went on lavish vacations paid for by a convicted gun smuggler named Tarek Kaituni.
Next: A love affair doomed from the start
4. Princess Margaret's long lost love
Queen Elizabeth II's younger sister Margaret met Captain Peter Townsend when she was 14 years old, but they did not fall in love until she was 22 years old. Townsend was married and had two sons, and he filed for divorce due to his wife's affair. He and Margaret desperately wanted to marry, but his divorce made it impossible.
The Queen had to consent her sister's marriage to the divorced man, and she fought for the pair. However, Winston Churchill expressed that his cabinet would not approve the marriage. Townsend was sent away to work for the British Embassy, and Princess Margaret eventually married Antony Armstrong-Jones. They had two children but divorced 18 years later. Townsend will always be the one who got away.
Next: Prince Harry learns to think before he speaks.
5. Prince Phillip and Prince Harry used racial slurs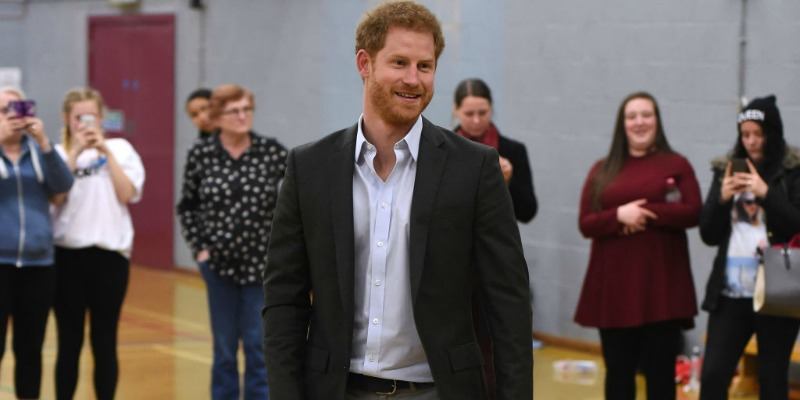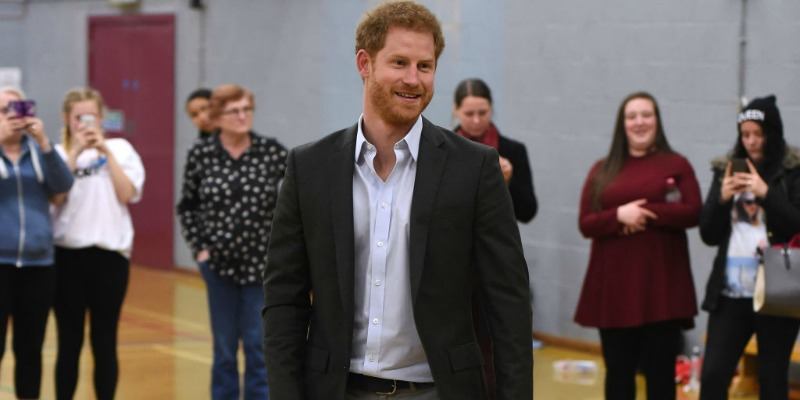 Four years after getting criticized for wearing Nazi attire, Prince Harry was involved in another royal controversy — one that his grandfather is also guilty of. Harry was heard on video (which he filmed himself), using racial slurs.
A swift apology was issued on Harry's behalf. Many compared his casual use of racist terms to the language Prince Phillip has used in the past.
Next: The British allies couldn't stop this friendship.

6. Edward VIII had a friendship with Adolf Hitler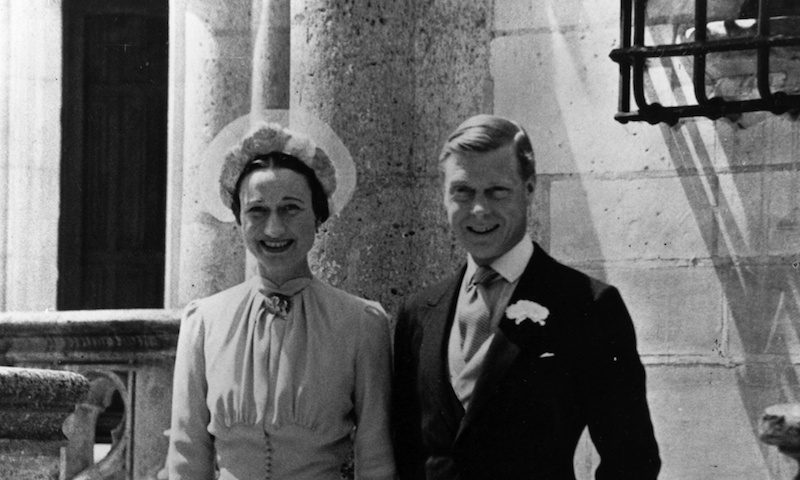 Queen Elizabeth II's uncle reportedly being a Nazi sympathizer is something the palace did not want the public to know about, but was discussed in the book 17 Carnations: The Royals, the Nazis and the Biggest Cover-Up in History. The book details the close ties and dinner dates that Edward VIII and Wallis Simpson, who he abdicated his throne for, had with Adolf Hitler.
Moreover, the U.K.'s intelligence agencies believed that Simpson was giving the Germans classified information that she obtained after going through documents Edward did not secure.
Next: Diana's secret cry for help
7. Diana threw herself down stairs while pregnant with Prince William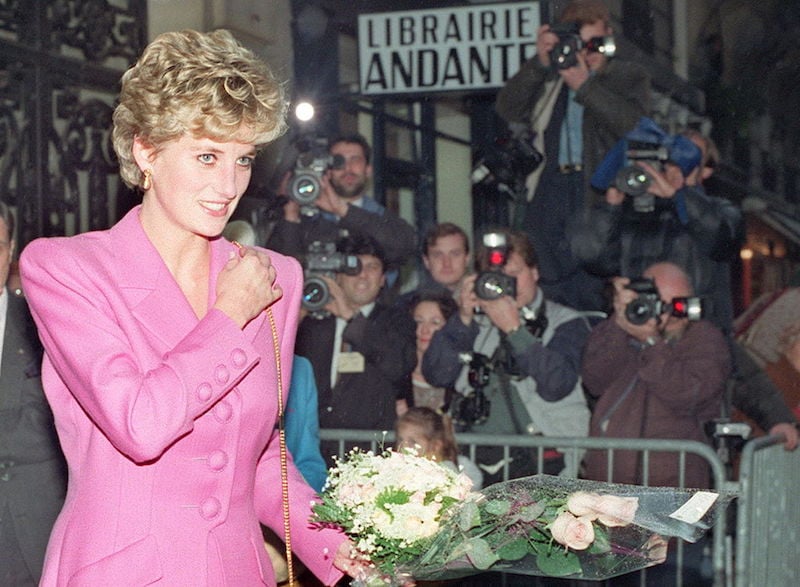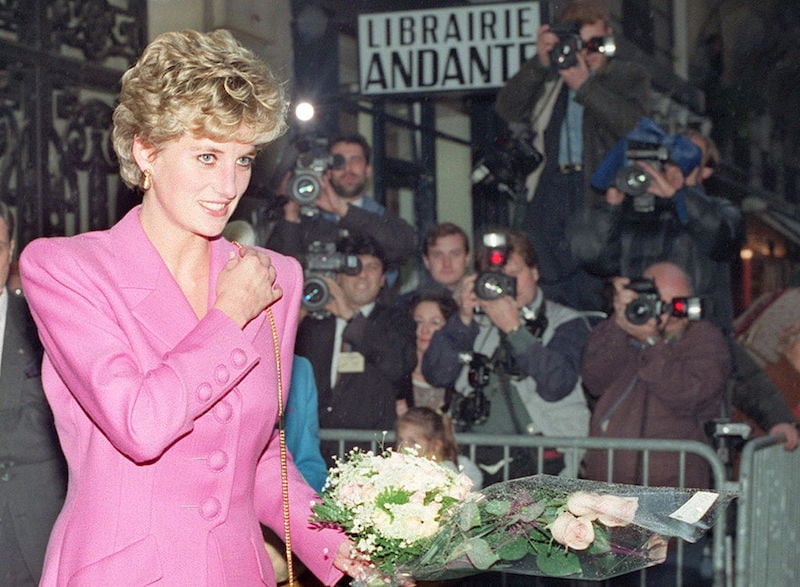 Princess Diana dealt with depression during her marriage to Prince Charles, and she documented her most personal and heartbreaking thoughts on tape. In one of her recordings given to journalist Andrew Morton, the "People's Princess" recalled a time she threw herself down the stairs while four months pregnant with Prince William in an attempt to get her husband's attention.
"I had told Charles I felt so desperate and I was crying my eyes out," Diana recounted in the tapes. "He said I was crying wolf. 'I'm not going to listen,' he said. 'You're always doing this to me. I'm going riding now.' So I threw myself down the stairs. The Queen comes out, absolutely horrified, shaking — she was so frightened."
Next: A controversial prince pays for his choice of party attire.
8. Prince Harry wore a Nazi costume to a party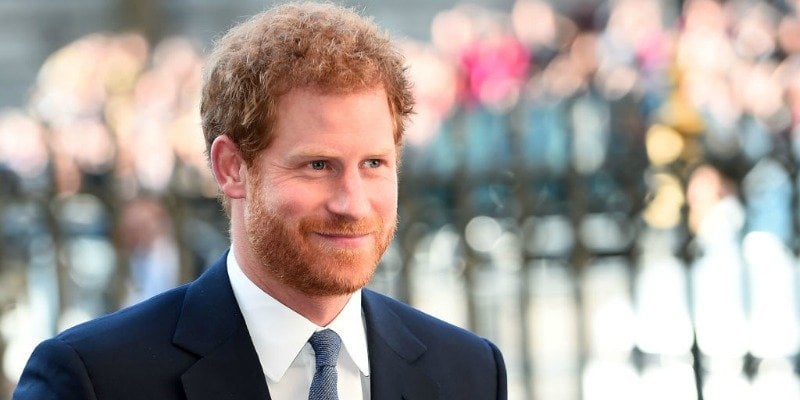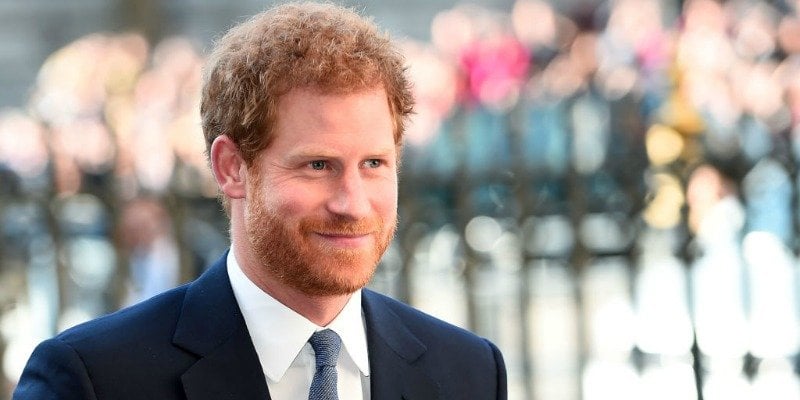 We'll never know why Prince Harry thought it would be a good idea to wear a swastika armband and a uniform resembling that of the Afrika Korps army to a party. But in 2005, the then-20-year-old did just that, and the photos of him in costume leaked online. Once the images were published, the palace was forced to do some damage control.
The prince issued an apology. "I am very sorry if I have caused any offence or embarrassment to anyone," his statement read. "It was a poor choice of costume and I apologise."
Next: DNA tests reveal a shocking conclusion.
9. The royal family may not be royal at all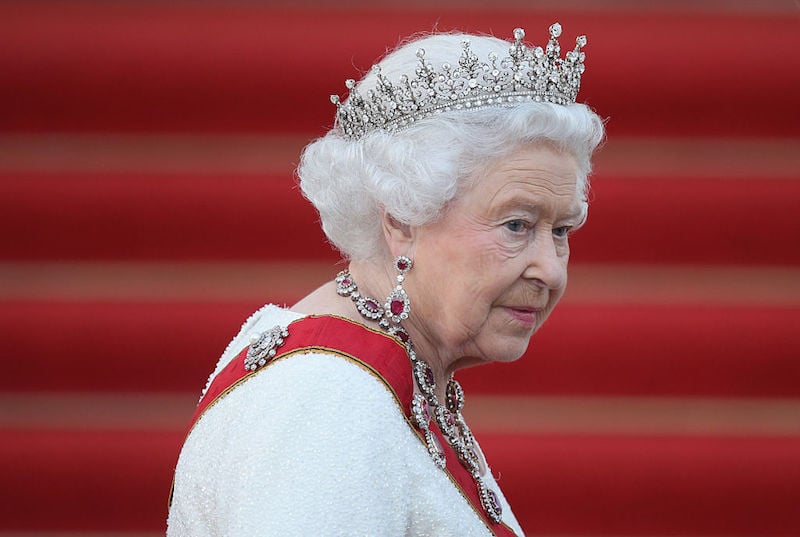 In 2012, more than 500 years after Richard III's death, his remains were discovered in a Leicester parking lot. Scientists tested the DNA, which proved the remains were, in fact, from Richard III. However the genetic testing did not link him to any paternal relatives, which scientists described as a "a false paternity event." In other words an affair broke the chain of royal descendants somewhere along the way. Depending on when the affair occurred, many kings and queens may not have had the right to rule after all — including Queen Elizabeth II.
The DNA also revealed that Richard III was likely a blond with blue eyes, contrary to many portraits of depicting him otherwise.
Next: Prince Harry might need a paternity test.
10. Prince Charles may not be Prince Harry's father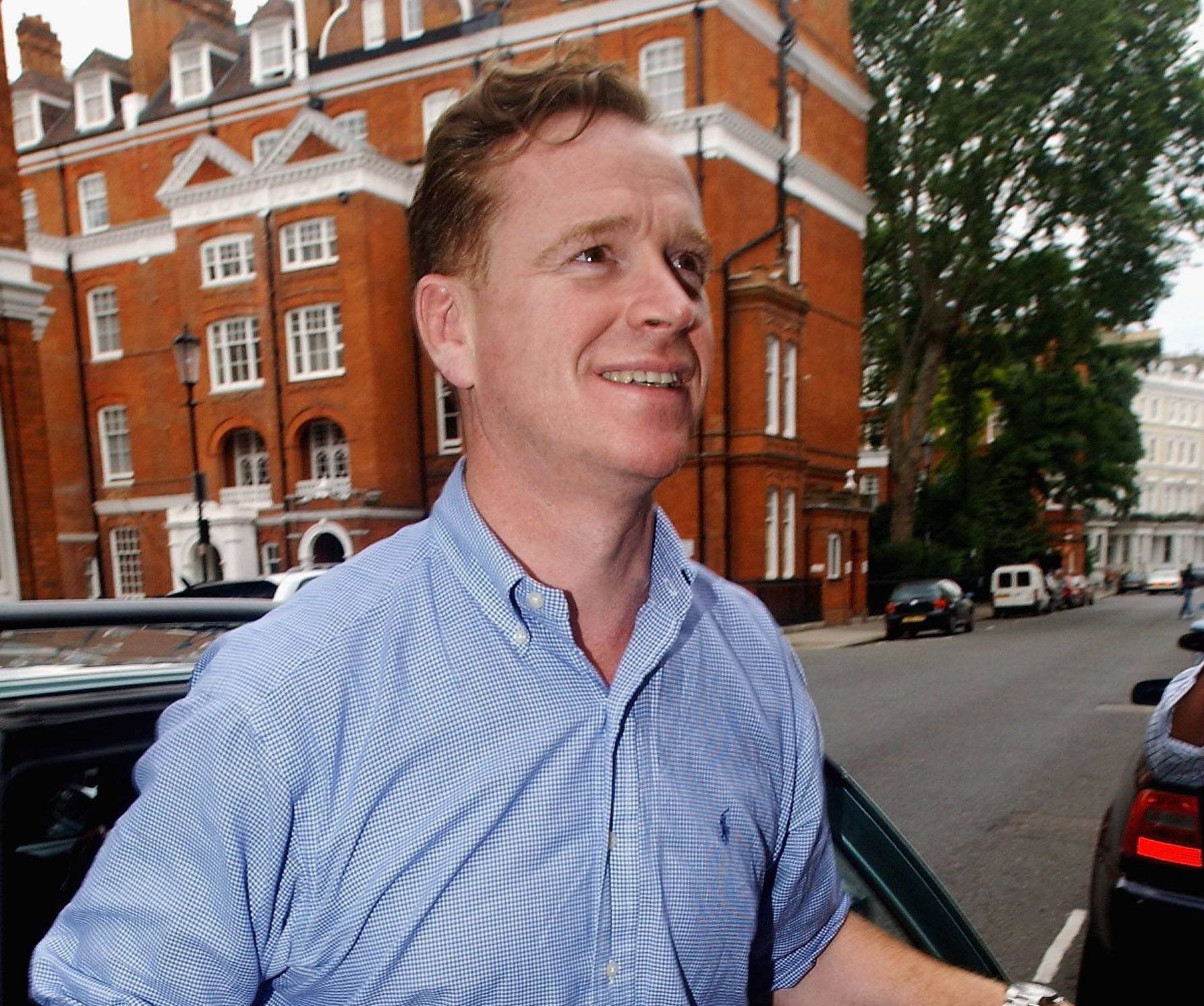 Journalist Martin Bashir interviewed Princess Diana for the BBC show Panorama in 1995. In one of the more titillating moments during the conversation, Diana admitted to a five-year affair with Major James Hewitt, an former cavalry officer in the British Army. Their relationship was tested when Hewitt deployed for the Gulf War, and they broke up for good after news coverage exposed them.
The most scandalous part of this affair? The media speculates that Hewitt is actually Prince Harry's biological father. Many outlets note the similar facial features and prominent red hair. However, Hewitt insists the dates don't match up; allegedly he and Diana did not begin their affair until after Harry was born.
Next: A lost prince is finally revealed.
11. A secret son hidden from the public
The youngest son of King George V and Queen Mary developed epilepsy at a young age. Between the diagnosis and subsequent embarrassment to the royal family, they hid Prince John at the family estate in Norfolk. Whenever John visited his doctors in England he rode in a car with the blinds drawn. The family excluded him from most family photos or royal biographies, and he reportedly had few friends except a nurse and an orderly who cared for him.
Prince John's seizures worsened in his teen years, and he tragically died from a seizure soon after. Although his parents were devastated, his brother expressed relief that "the animal" was dead.
Next: Queen Elizabeth I's deadly love triangle
12. The wife of Elizabeth I's lover ends up dead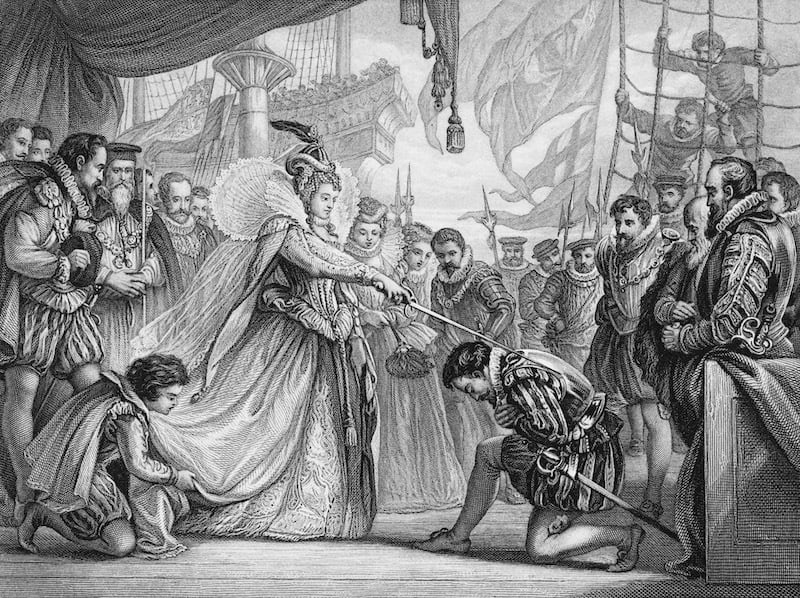 Queen Elizabeth I was believed to have had an affair with her companion, Robert Dudley. What made their alleged relationship so scandalous is that Dudley was married at the time to a woman named Amy Robsart. The queen and Dudley could not marry one another with Robsart in the picture. So when Robsart died a mysterious death, Elizabeth and her alleged lover could not escape rumors that they had arranged it.
Those rumors only intensified because the circumstances surrounding Robsart's death did not add up. She was found at the foot of a staircase with a broken neck by her servants, leading many to believe that she either committed suicide or had an accidental fall. However, a coroner's report later revealed that she had deep puncture wounds on her head, suggesting that she was hit before the fall.
Next: Murder may be all in the family.
13. Richard III faced accusations of murdering his nephews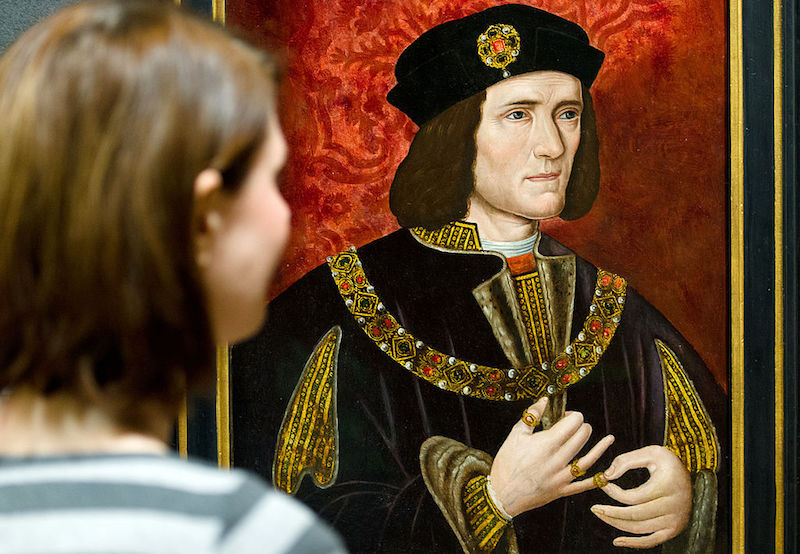 Royal historians have long believed that Richard III actually killed or had his two nephews killed after their father, Edward IV, died. Richard is thought to have locked 12-year-old Edward V and his brother, 9-year-old Richard, Duke of York, away in a tower. When and how the boys died has never been proven, and rumors that either the king himself murdered them, or his servant, Sir James Tyrell, did it, remain unconfirmed.
The boys' remains were found buried in the tower in 1674. Requests were made over the years to analyze an urn containing their remains, but those requests were shot down by the queen.
Next: This death seems a little too convenient for the royal family.
14. Prince George's bisexuality and drug use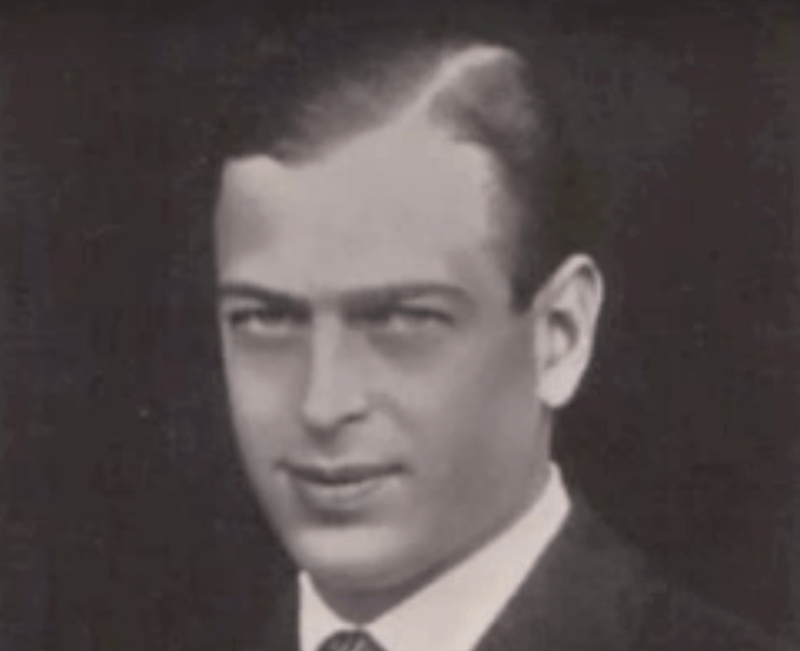 George, Duke of Kent, was perhaps the most controversial member of the British monarch. While the royal family preferred to keep things quiet, the public couldn't get enough of the salacious gossip surrounding him. The prince reportedly had a long list of lovers, which included both men and woman. He also began partying often and was constantly questioned about allegedly abusing cocaine and heroin.
George died in a plane crash in 1942. But to this day, conspiracy theories about his death continue. Some believe his lifestyle was too much for the royal family, and the aircraft was intentionally taken down.
Next: The royals learned to check their family tree before marrying.
15. Prince Albert and Queen Victoria were first cousins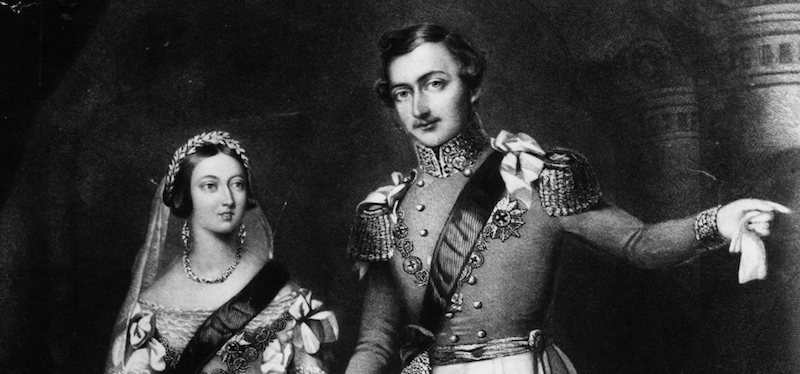 We've heard the stories about how all the royals are related, and we know Prince Charles and Princess Diana were 16th cousins. Marrying your very distant cousin is one thing, but marrying your first cousin is quite another.
While the very thought makes us cringe, it happened in the royal family when Queen Victoria and Prince Albert wed in 1840. The first cousins also had nine children together. It's a disturbing fact and something the British royals would never allow to happen today.
Follow Michelle Kapusta on Twitter @philamichelle.
Additional contributions by Ali Harrison.
Check out Entertainment Cheat Sheet on Facebook!