You Won't Believe What 'This Is Us' Star Mandy Moore's Secret Tattoo Is All About
Mandy Moore stars in the hit drama from NBC, This Is Us, but when viewers see her on the show they might not realize she's sporting a tattoo. The 38-year-old has a tiny tattoo on her foot. Keep reading to learn the hilarious story behind Moore's permanent ink. 
Mandy Moore plays Rebecca Pearson on 'This Is Us'
Part of the award-winning cast on This Is Us, Moore plays the matriarch of the Pearson family, Rebecca Pearson. Mother to the "Big Three," aka Kate (Chrissy Metz), Randall (Sterling K. Brown), and Kevin (Justin Hartley), Rebecca does her best to hold the family together after the sudden death of her beloved husband Jack Pearson (Milo Ventimiglia).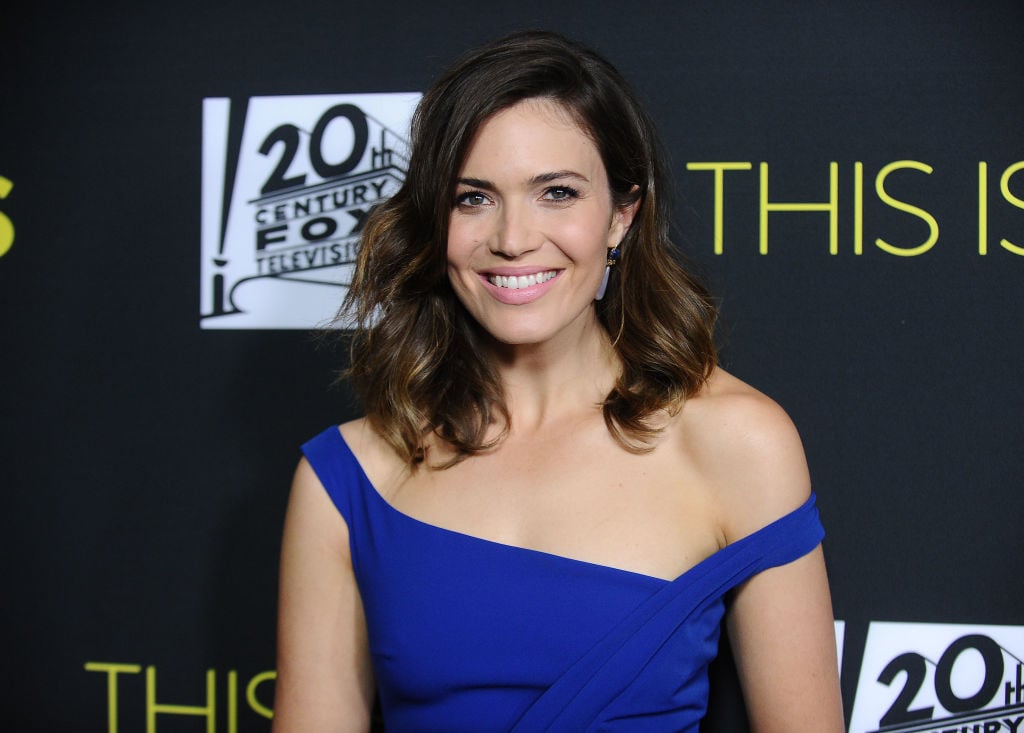 The show tells the family's story bouncing back and forth between the past and the present. Over the course of four seasons, viewers have watched as Moore plays Rebecca at various stages in her life.
She has a sperm tattoo on her foot 
Hidden from view when she's playing Rebecca, Moore has a tiny tattoo of sperm on her foot. Yes, sperm. Per PopSugar Celebrity, back in 2016 during a guest spot on Late Night With Seth Meyers, the singer and actress opened up about the ink. 
"Well, about 10 years ago, I was on tour with my band, because I also sing," she said. "And when you go city to city, you get a 'day room' and I was the only girl so I had my own room to shower in and all of the guys in my band shared a day room." 
Moore went on, saying her bandmates had a rule for their bathroom. "Their one rule was nobody was allowed to do … 'that thing' in the shower," she said, adding, "I don't know what I'm allowed to say."
Meyers then clued the audience in, clarifying she meant masturbation. From there, Moore went on with her story saying it became a running joke between her and the band. So much so it became a way for them to remember the tour. 
"It became this big joke, because one of my band members was like, 'I don't want babies on my feet.' And so we created a song called "Babies on My Feet" that we sang on stage every night. No one had any idea what we were talking about," she said before adding, "To commemorate the tour we all got babies on my feet." 
It once got mistaken for 'permanent marker'
Moore's story about her funny tattoo doesn't end there. She told Meyers after she and her bandmates got the sperm tattoo, someone mistook it for marker scribbles. The This Is Us actress shared that after the tour ended, she went to get a pedicure and the technician doing her nails though she had marker on her foot. 
"Right after I got it, I went and got a pedicure and the woman was like, 'Honey, I'm trying to scrub this off and it looks like permanent marker,' and I was like, 'No, no, that's a tattoo and it's not going anywhere,'" Moore said. 
In future episodes of This Is Us be on the lookout for Moore's sperm tattoo on her foot. Chances are it'll be strategically covered up but know it exists and that there's a hilarious story behind it.