Kylie Jenner Once Said She Had a Crush on Bill Nye the Science Guy
Kylie Jenner has it all; beauty, her very own makeup empire, a close-knit family, and arguably all of the money in the world.
Since she is a total package, the makeup mogul has many people fawning over her. But just like everyone else, Jenner has had celebrity crushes over the years, and her latest one might take even the biggest Kylie stans by surprise.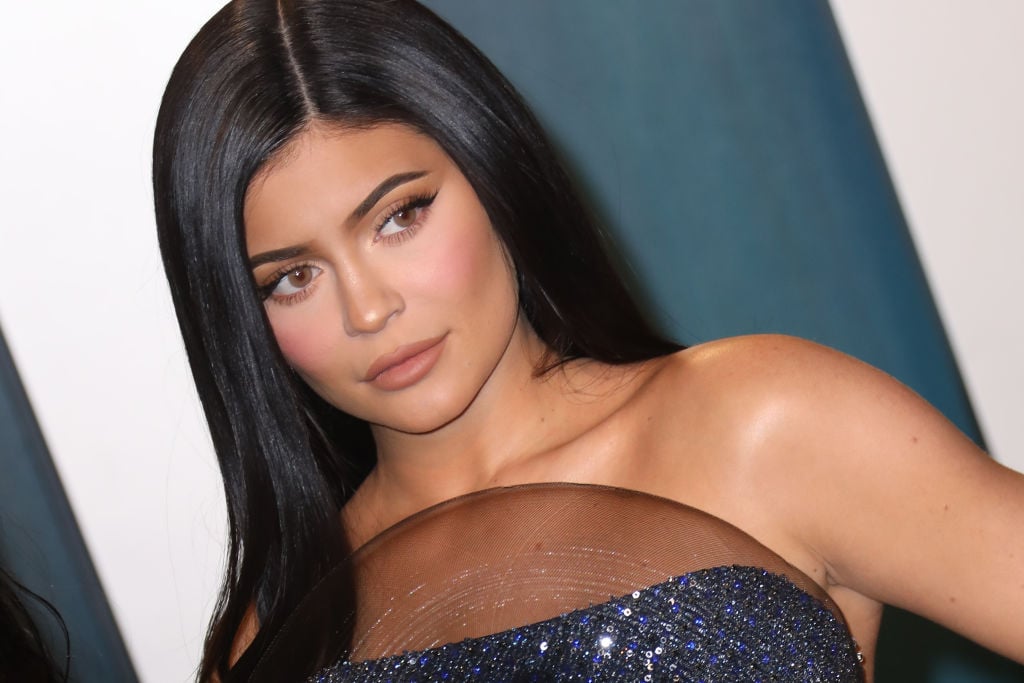 Jenner revealed her celebrity crush back in 2017
Just when we thought we knew everything about the youngest member of the Kardashian-Jenner clan, the makeup mogul went and proved us wrong.
During a 2017 interview with Buzzfeed (and puppies!), the Kylie Cosmetics founder and her former BFF Jordyn Woods spilled some tea while answering fan questions.
Though the reality star dropped some pretty unexpected bombshells in the video — like who her favorite sister was at the moment — the biggest surprise of all came when Jenner revealed the name of her celebrity crush.
While we were expecting her to name a well-known Hollywood heartthrob, Jenner didn't miss a beat when revealing that her celebrity crush is none other than Bill Nye The Science Guy.
"I love Bill Nye the Science Guy!" she gushed. "For real, he is sexy, lemme tell you. If I had to say someone else, probably … No — it's only Bill Nye."
The conversation surrounding her crush got even juicier when Jenner and Woods opened up about the time they tried to get a picture with the science communicator, and he turned them down.
"We tried to take a picture with him once," she explained. "He said no. I totally understand when you just want to say no, but, like, we were really upset."
Bill Nye isn't the only celebrity Jenner's had a crush on
While the beloved children's science show host may hold the key to Jenner's heart, he hasn't always been the apple of her eye.
During a recent "Get Ready with Me" video, Jenner and her older sister, Kim Kardashian West, revealed who their first celebrity crushes were as the billionaire did the SKIMS founder's makeup.
Before Kardashian West shared that she had a massive crush on actor Johnny Depp when she was younger, Jenner admitted that she fell hard for Twilight star, Taylor Lautner, back in the day.
"He was so cute," she told her big sister.
Jenner's been romantically linked to high-profile celebrities
Though she never got the chance to strike up relationships with her celebrity crushes, Jenner still had an opportunity to experience love with fellow A-list celebrities.
In 2014, the Keeping Up With the Kardashians star began dating rapper Tyga. After a three-year relationship, the pair decided to call it quits.
Shortly after breaking things off with Tyga, Jenner started dating rapper Travis Scott.
About two months into their relationship, Jenner and Scott learned that they were expecting their first child. In February 2018, the couple welcomed their daughter Stormi Webster.
Though the pair kept dating after that, their relationship came to an unexpected end more than a year later. In October 2019, the couple announced that they had split.
Despite their relationship not working out, Jenner and Scott remained close friends as they continued to co-parent their daughter.
Following their split, Jenner had a short-lived fling with rapper Drake but much to fans' dismay, their relationship remained platonic.
Months after her split from Scott, it has been confirmed that the pair are officially back together and had been for about a month.
So as you can see, Jenner has had her fair share of high-profile relationships over the years.
Though she never got the chance to act on her love for her celebrity crushes, we pretty sure Nye and Lautner will always have a place in her heart.