You'll Never Believe How Many Episodes of 'Days of Our Lives' Jennifer Aniston's Dad, John Aniston, Has Filmed
Jennifer Aniston might be the most famous face in her family now, but years before she became a cultural icon through Friends, her father, John Aniston, was making waves on daytime TV. The elder Aniston has spent decades playing Victor Kiriakis on Days of Our Lives. You won't believe just how many episodes of the famed soap opera he has appeared in. 
John Aniston's most memorable and longest role has been on Days of Our Lives
The elder Aniston's life in Hollywood is a bit atypical. While most actors move from job to job, John Aniston has stayed put. In fact, he's put in more years on a single show than most average citizens put in at any one company before retiring. He has spent more than three decades portraying Victor on Days of Our Lives.

The elder Aniston landed the role in 1985 and has been on the soap opera ever since. To date, he has filmed nearly 4,000 episodes of the show, with the most recent episodes set to air this year. On the show, Aniston portrays a mobster who controls much of Salem's legitimate and illegitimate business. 14,000 episodes of the soap opera have been filmed to date.
He appeared in another soap opera before joining Days of Our Lives 
The elder Aniston didn't just appear in Days of Our Lives. He actually had a pretty illustrious career before joining the cast in 1985. Before becoming Victor, the elder Aniston portrayed Martin Tourneur on Search for Tomorrow. Search for Tomorrow was a soap opera that ran from 1951 until 1986. The show began as a 15-minute live broadcast before moving to a 30-minute time slot in 1968.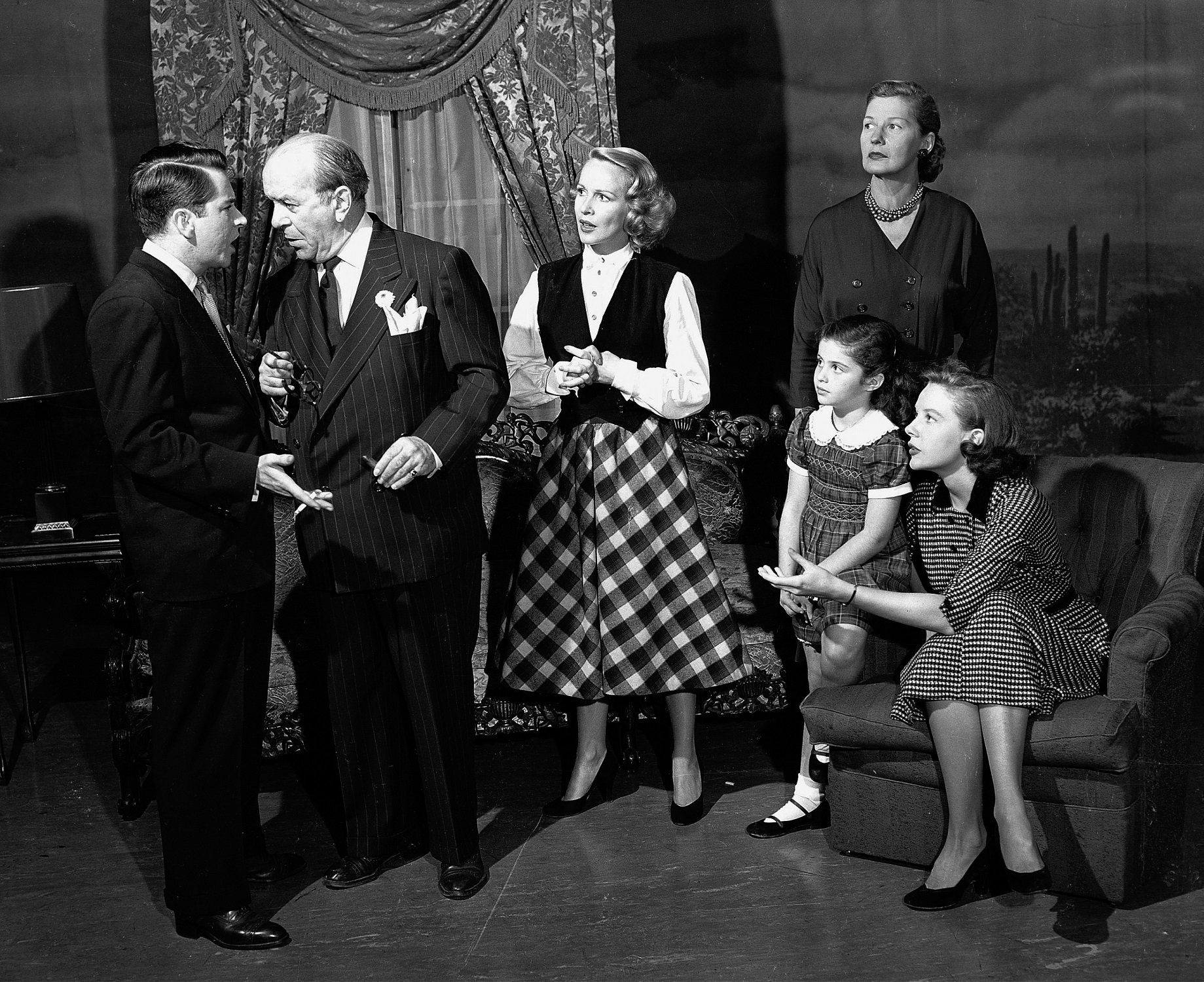 Aniston first appeared on the show in 1980 and filmed more than 100 episodes before leaving in favor of better opportunities. Search for Tomorrow aired its final episode in 1986, after Proctor & Gamble announced the network would cancel it in favor of more popular shows. When all was said and done, the series aired 9,130 episodes throughout 35 seasons.
Friends paid homage to Jennifer Aniston's dad more than once
The elder Aniston's role on the soap didn't go unnoticed by the writers on Friends. The show paid homage to Aniston's dad and the soap that made him famous multiple times during its 10-season run. The show first referenced Days of Our Lives in season 2, when Joey Tribianni landed a role on the show after sleeping with a casting director. Joey portrayed Dr. Drake Ramoray before being killed off. The writers brought his character back to life during season 7 of Friends.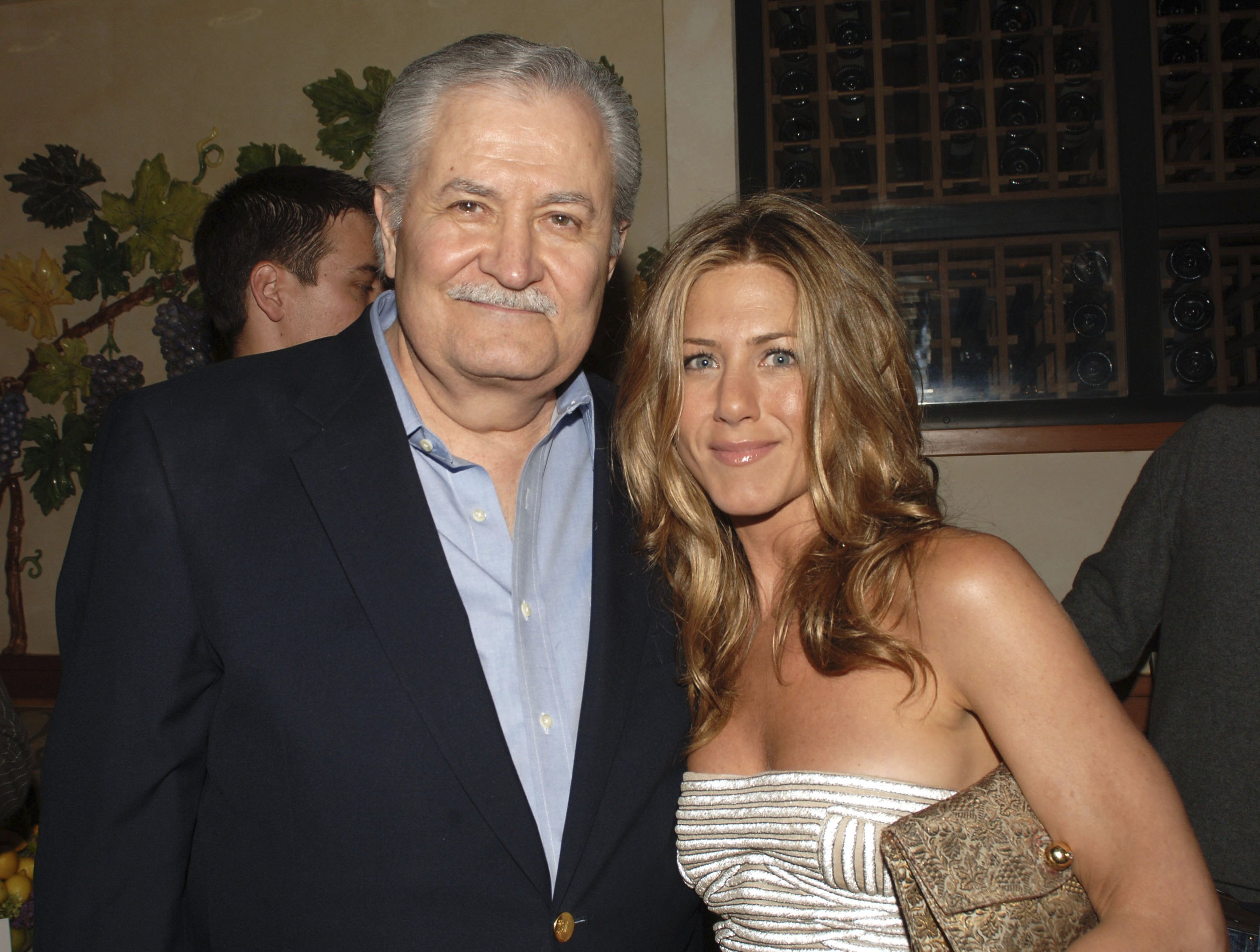 Joey's connection to Days of Our Lives isn't the only time the writing team paid tribute to Aniston's famous father. In season 7, Aniston's character, Rachel Green, stumbled across a sign for a wedding while trying to find an officiant for Monica and Chandler. Mirror points out that the poster, which read "Anastassakis Papsifakis" was a nod to the Aniston family. The Aniston family name was changed before Jennifer was born for ease of pronunciation. John Aniston was born Yiannis Antonios Anastassakis, according to the publication.